Tenga revolutionizes male masturbation (again) with Tenga Spinner
Tenga has done it again. The Apple of the adult industry in Japan has advanced into a whole new phase of masturbation toys with its latest release.
In some ways it is a return to an older style, after some years dabbling in vibrators like the Iroha, condoms, powered sex toys, and energy drink. After all, the original Tenga hits were the Eggs and Onacups — of which there are now so many iterations. So what better place to turn to for inspiration?
The Tenga Spinner is a series of three toys that are kind of like Onacups and Eggs combined. The real innovation here is the "spiral motion pleasure gear" that swivels around your cock as you slide it up and down. And unlike the somewhat similar-looking Pocket Tenga, the Spinner is reusable and easy to maintain.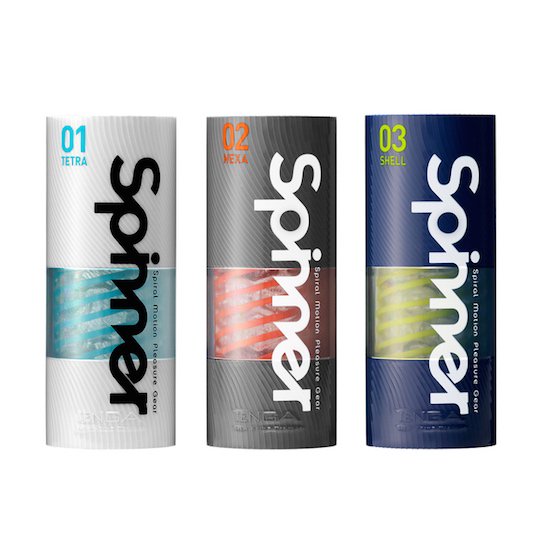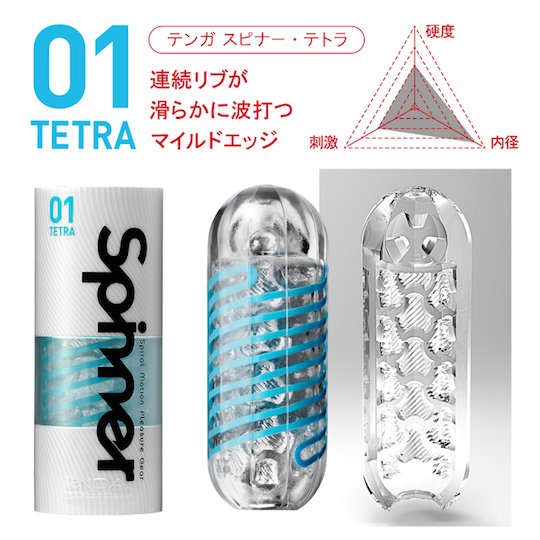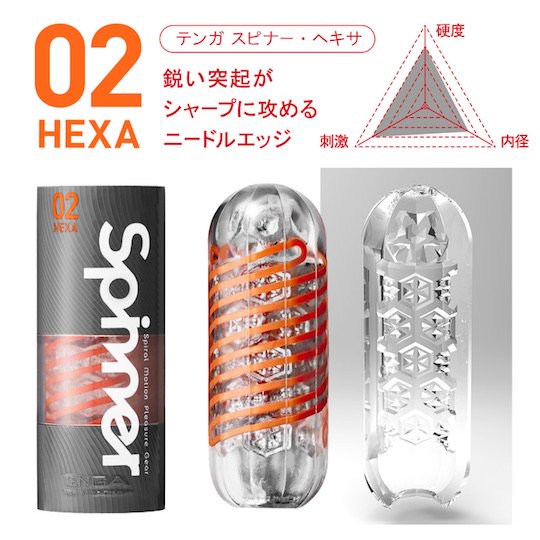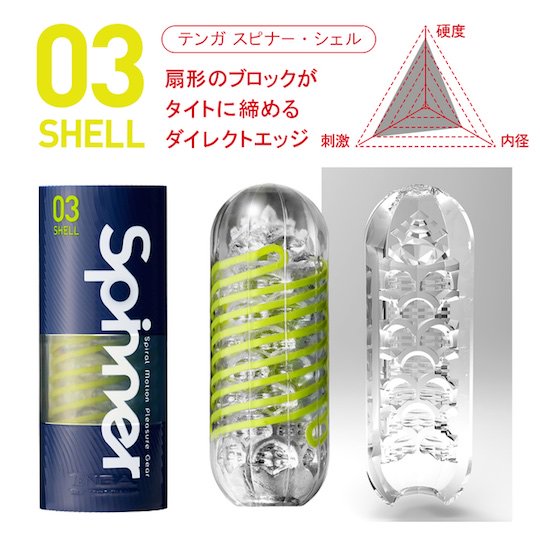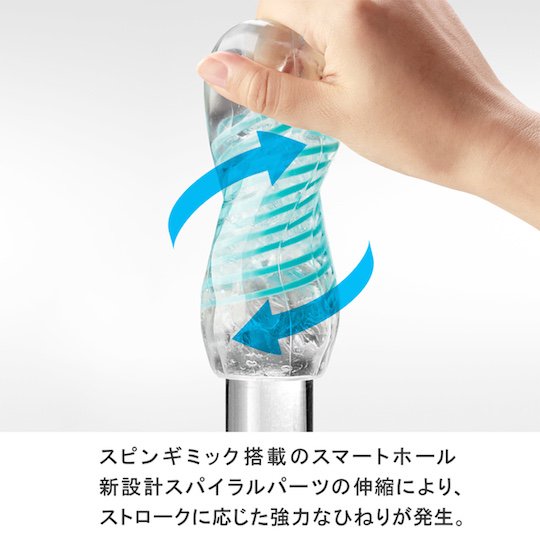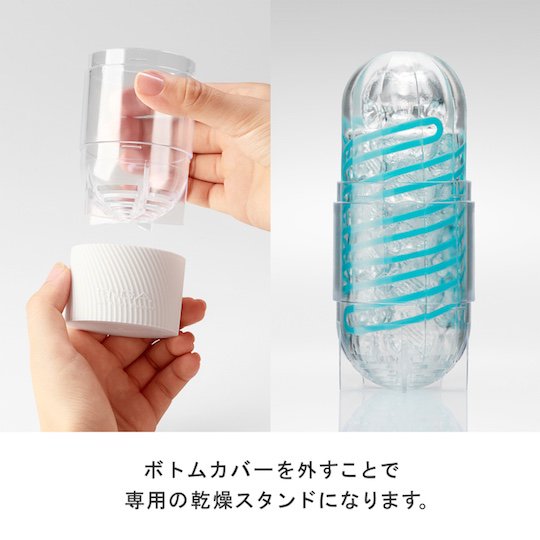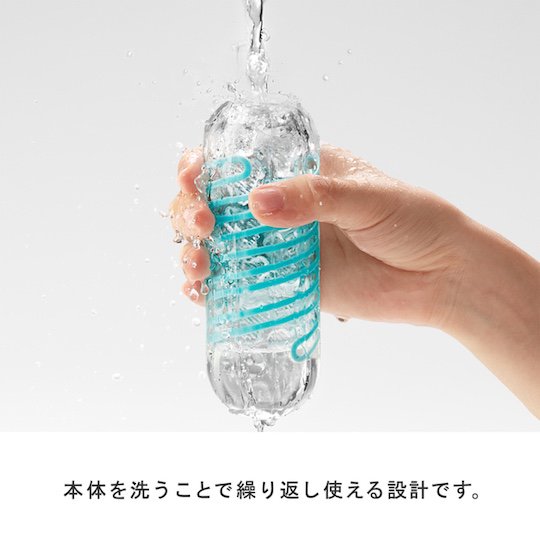 There are three versions of the Tenga Spinner (Tetra, Hexa, Shell), each intriguingly named and designed to provide distinctly individual stimulations.
Take a gander at the video to how it works.
The Tenga Spinner is currently available exclusively in Japan but is available for orders from around the world through Kanojo Toys.