Celebrate a decade of Tama Toys with these anniversary adult sets
To be honest, writing this makes us feel old but Tama Toys has now been around for 10 years.
Known for its awesome box art, the brand by TMA has built up an incredible lineup of onaholes, otoko no ko crossdresser costumes, smell sprays, dakimakura hug pillow covers, and other toys for a whole decade.
To celebrate, it has released a series of anniversary box sets with random selections of its wares. All the value packs have limited availability, so you'll have to hurry if you want to get your hands on them.
The most generous and exciting pack is the Tama Toys 10th Anniversary Happy Box Adult Set, which has a dozen items inside: at least three pocket pussy masturbators and various other items like lubricants, panties, smell sprays, and illustration books.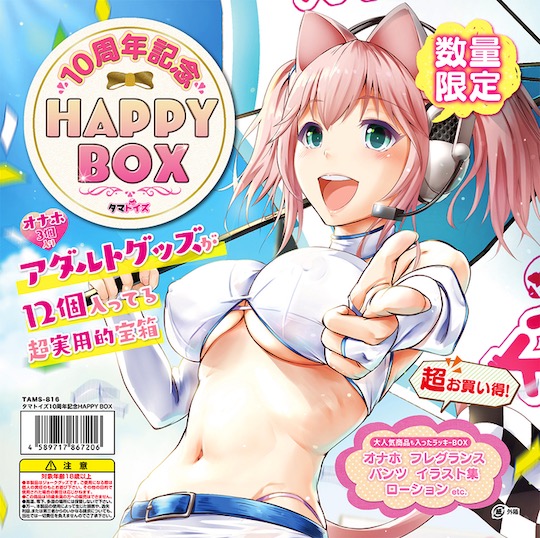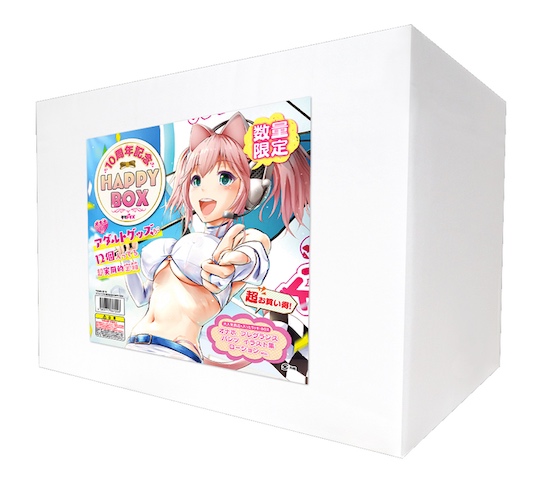 You can't go wrong with the onaholes set, which contains six random masturbators, or the large and medium onaholes set, which has four toys (three medium, one large).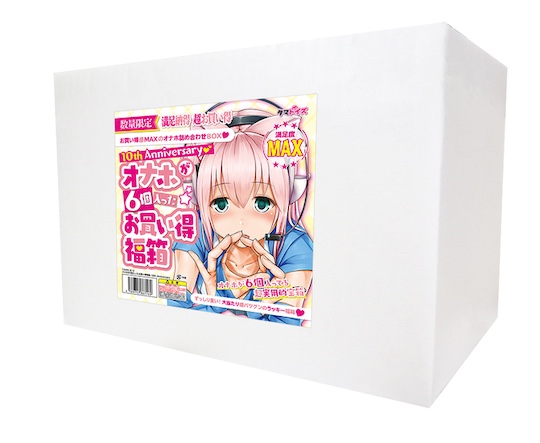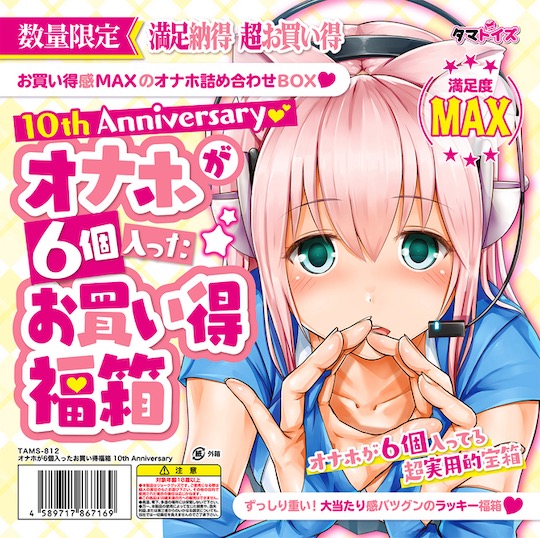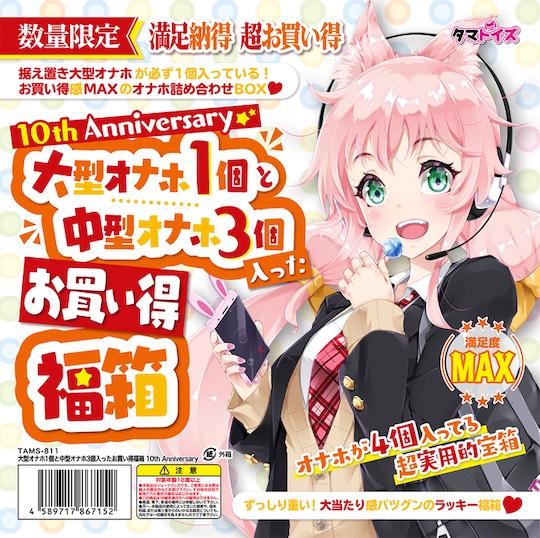 Costumes and clothing items are a major part of the Tama Toys catalog. There is an underwear set among the anniversary boxes, containing six female underwear items (panties, bras, etc.).
Related to this is the unique range of otoko no ko ("male daughter") casual crossdresser items that Tama Toys has developed, making it probably the only major adult toys brand in Japan to devote real attention to this fetish. Naturally, Tama Toys couldn't let this series of anniversary packs go without including one for otoko no ko items, in this case 12 items in various sizes.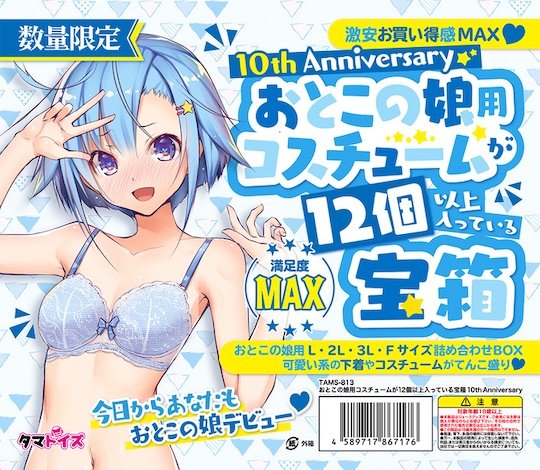 What is somewhat lesser known is that Tama Toys is also one of the best Japanese brands for anal toys, especially if you like yours cute and original in design. Rest assured there is also an anal anniversary box set with a random selection of five dildos, prostate toys, electric butt plugs, and so on.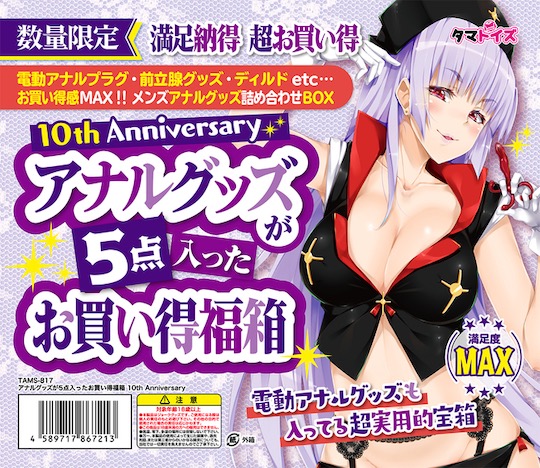 All the Tama Toys tenth-anniversary sets are available from our friends at Kanojo Toys, the internet's top destination for Japanese adult toys.