Check in at this amazing steampunk Japanese love hotel in east Tokyo
Japanese love hotels come in all shapes and sizes.
There are all manner of crazily themed hotels out there, enough to fill more than one coffee-table book.
A recent one we looked at is Keibajo US in Niigata, with its classrooms, hospital ward rooms, and more, plus there is this great "vintage Japan" hotel in our old stomping ground of Osaka.
Here is another great example of the sheer inventiveness and skill of love hotels to appeal to our fantasies.
Again, as we know from the history of love hotels, like with most of the really outrageously designed hotels, it is not in a central metropolitan area (for example, most of the hotels in, say, Shibuya or Kabukicho are garish and neon, yet relatively tame).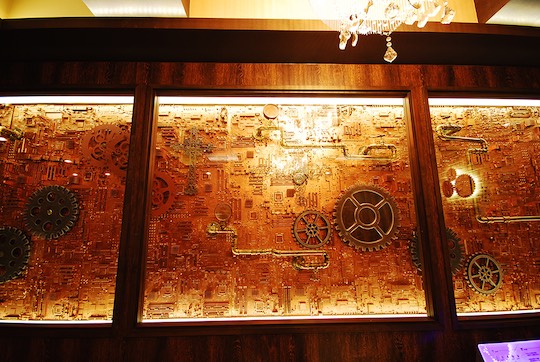 As shared by steampink afficionado @kemekime on Twitter, this love hotel has a steampunk room.
It is located in Kinshicho, an area in east Tokyo near the Sumida River.
You can find the steampunk room in Hotel Sara, which opened in late September 2015. The hotel has a lot of differently themed rooms, including a "ninja room", a train room, company president suite, planetarium, and more. Enough kitsch to supply a small nation.
The steampunk room is number 601. The bathroom is fairly conventional, though.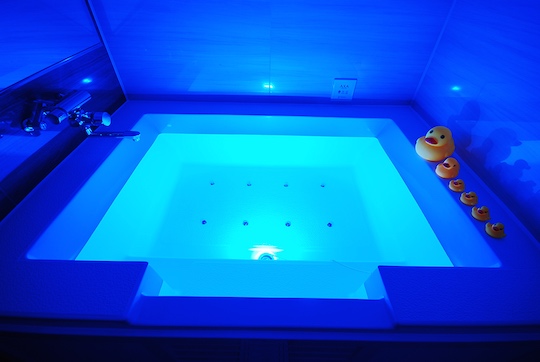 While the days of ever more insane love hotel facades are apparently long gone in favor of better facilities and amenities, examples like Hotel Sara show that themed rooms are still in demand.