Soft on Demand creates porn with naked entrance ceremony for new female employees
Ah, April. The glorious month of the cherry blossom (depending on where you are in Japan) and new starts, because both the academic and fiscal years begin.
During April, youngsters up and down the land enter school or college. It is also the time of year when the fresh intake of corporate hires kick off their careers at the company they chose. These people are typically in their early twenties and straight out of college. Many corporations hold an entrance ceremony of some sorts to welcome the newbies, who sit in formal suits looking forward to becoming corporate drones.
In the adult industry, though, they do things differently. Every year, Soft on Demand stages a "naked entrance ceremony" for new female employees and films it as a porn release.
This year's came out as 446-minute AV (1SDJS00186) on digital release this week and as a physical format next month.
It features over 10 female employees going through their induction with no clothes on save for their shoes and a SOD name tag. In front of a cast of extras and co-performers, the debutants take off their clothing and demonstrate their sexual prowess with vibrators, dildos, and more. Their male colleagues are clearly have a very good time during the ceremony!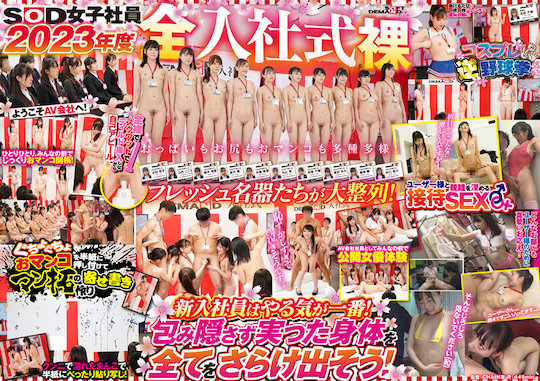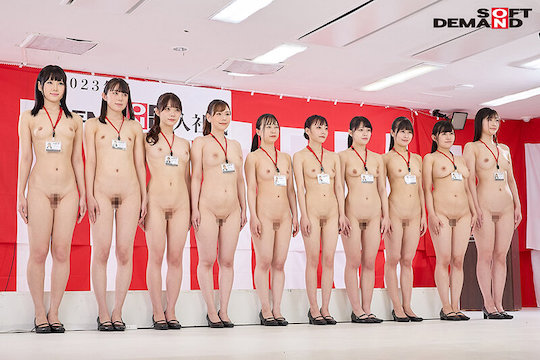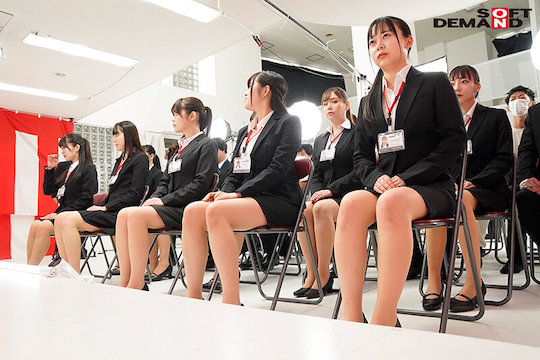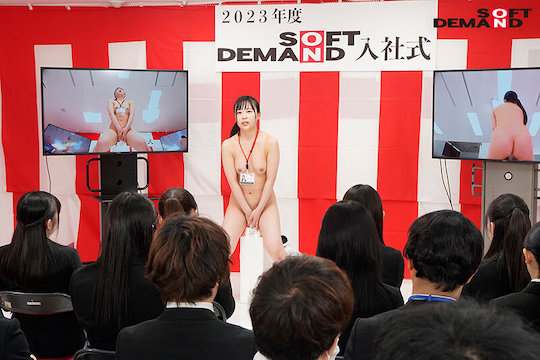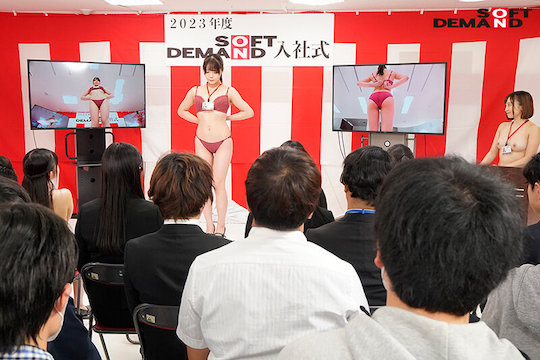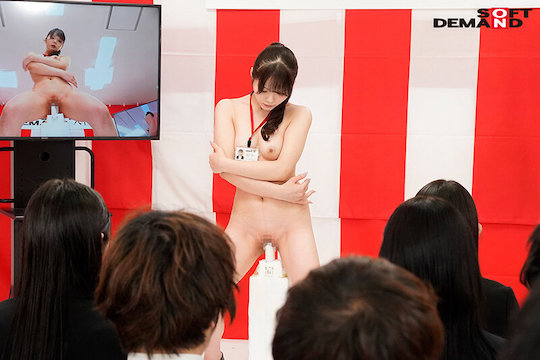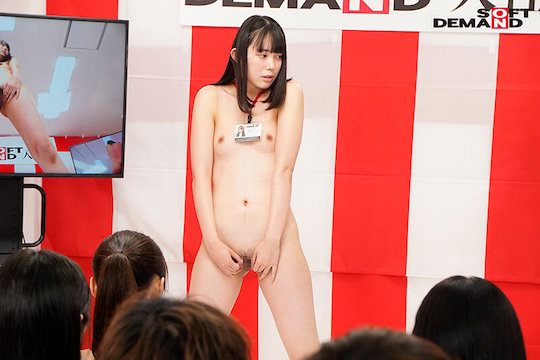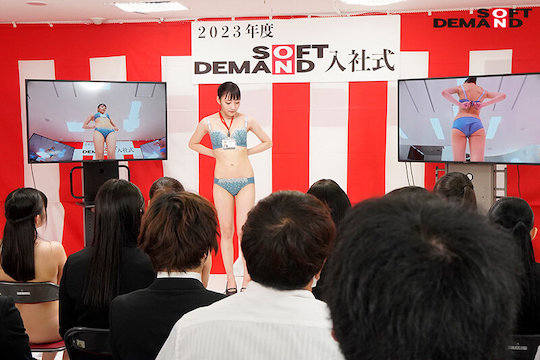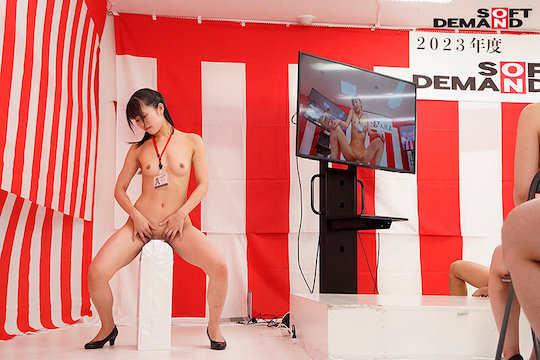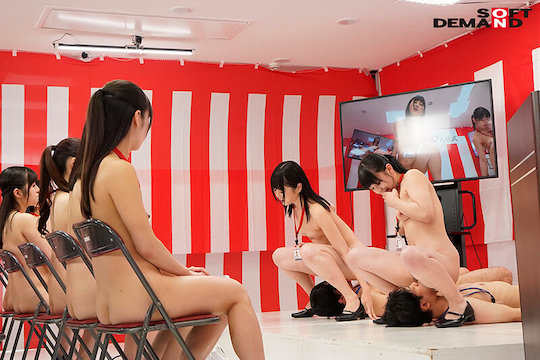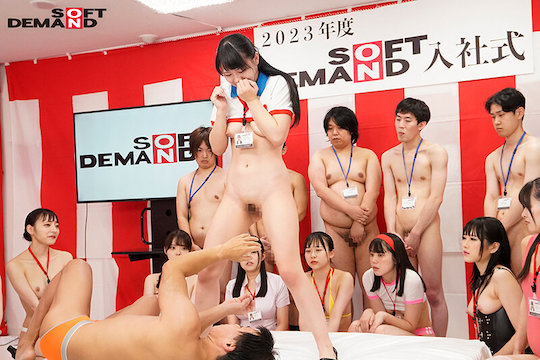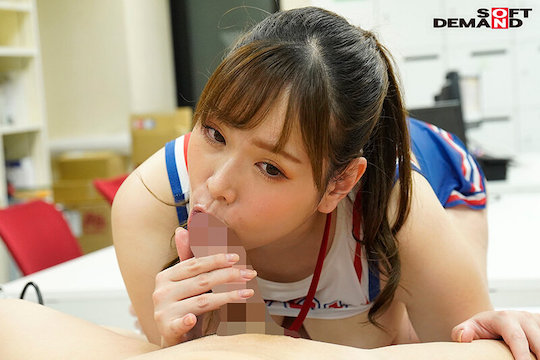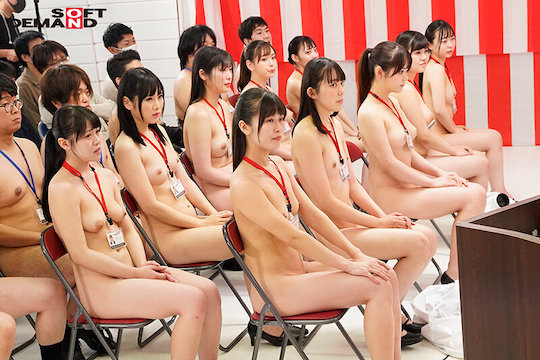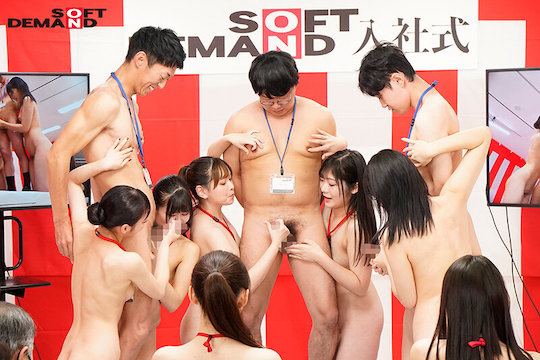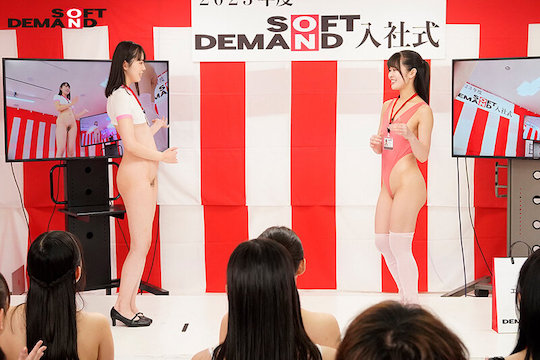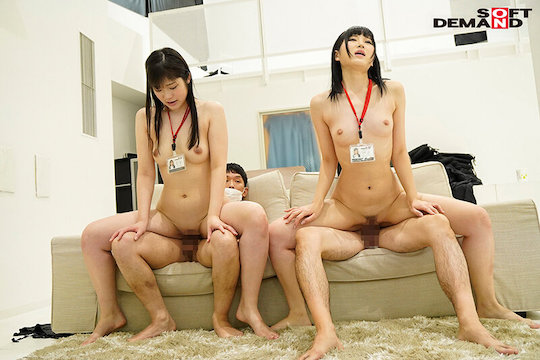 Alright, this whole thing is just a narrative gimmick and not a real initiation ritual for new SOD employees. That said, we are very curious to know what the corporate culture is like at SOD and how the rookies (performers and non-performers alike) get treated, especially if they are female.
There's a similar marketing/narrative concept behind the AV debut of Haru Shibasaki, which came out this month (code 1SDJS00189). In it, she is meant to be a SOD corporate employee in the toys department. After two years at the company, she starts collecting research data using her own pussy! Now that's dedication!