Police prosecute schoolgirl who offered "free oppai" breast groping in Shibuya
Don't look a gift horse in the mouth, as they say.
Late last year there was some controversy about a Japanese schoolgirl YouTuber who offered "free oppai" breast gropes to men in Shibuya.
Well, another Japanese schoolgirl went and did the same thing.
A 16-year-old schoolgirl wearing a bunny girl costume and carrying a sketchbook that said "Free Oppai" invited passersby in Hachiko in Shibuya to touch her breasts.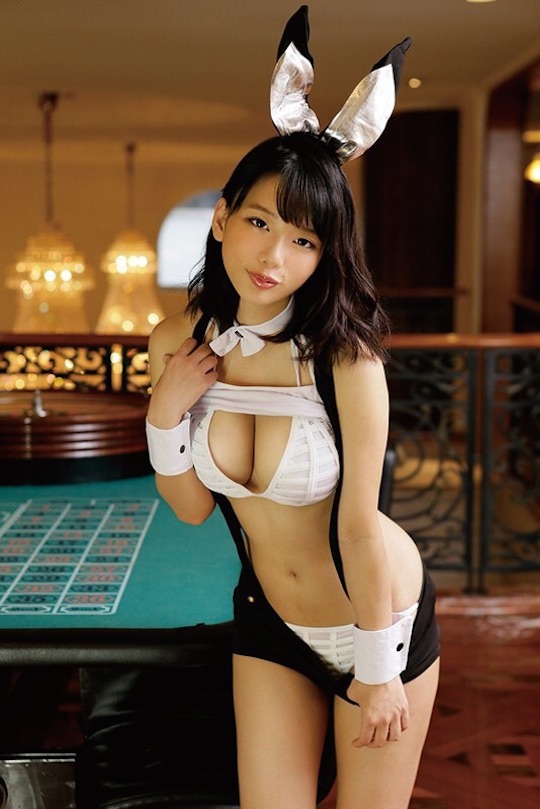 This time, though, it's more serious, and police are cracking down in order to set an example. The anonymous schoolgirl's case was sent to the prosecutors on March 12th, indicating she will be indicted and prosecuted. Given that she is legally a minor, her punishment should only be nominal but it should discourage further copycat incidents.
The girl — a high school first grader from Funabashi, Chiba — will be prosecuted for obscene actions in violation of Tokyo ordinances against disturbing the peace. She intended to film and post the footage online to make money from the advertising, according to media reports. (News flash: you need to get a lot of views to make any sort of real money.)
The incident took place on an evening in late January. In just a few minutes she was groped by around 20 men and women in Hachiko. It quickly attracted attention from the police substation in the plaza.
An 18-year-old male high schooler from Kanagawa and 23-year-old male company employee from Mitaka who both knew the girl and were filming the incident will also be prosecuted.