Photo report: A first-time visit to Kabukicho's host clubs (during the coronavirus pandemic)
Times are tough for host and hostess clubs, since they were demonized during the first wave of coronavirus infections in Japan and, inevitably, even their loyal patrons don't want to risk the close quarters of such clubs during these times.
But if you are brave enough, now is actually the best chance to visit the clubs. They are likely to be empty and you will have the pick of whichever host or hostess you fancy talking with. Plus you can get a discount.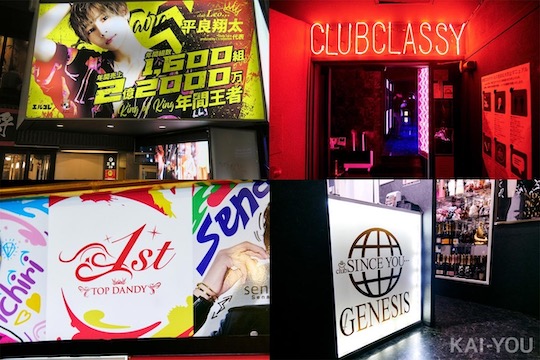 We came across a photo report about a first-time visit to host clubs in Kabukicho in the coronavirus era. The young Japanese woman makes savvy use of a service called honeru, which lets you try out a host club for free. How's that for a good deal? The industry is actually swimming in such offers right now — anything to keep women coming to the clubs.
The intrepid young woman then goes on an indulgent "pub crawl" of Kabuki's host clubs, taking in such establishments as Leo and Club Classy.
Tokyo being in the grips of a fourth coronavirus wave, the upcoming Olympics notwithstanding, she has to disinfect her hands and get a temperature check upon arrival. She wears a face mask and so do the hosts, though they took theirs off for photos, it seems.
She meets and spends time with charming hosts who are less baroque than you might expect and look almost like they should be working in a store in the men's section of a department store like Lumine. At least one of them even looks quite geeky. Does this mean there's hope for us yet to pursue that career we've been putting off all these years?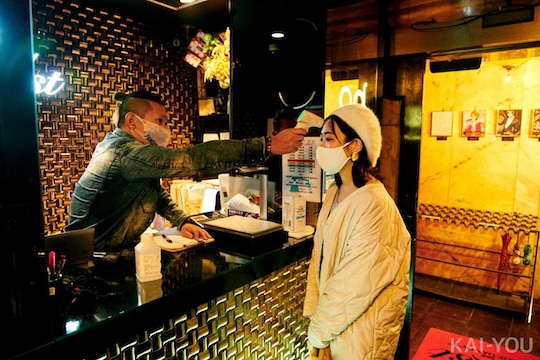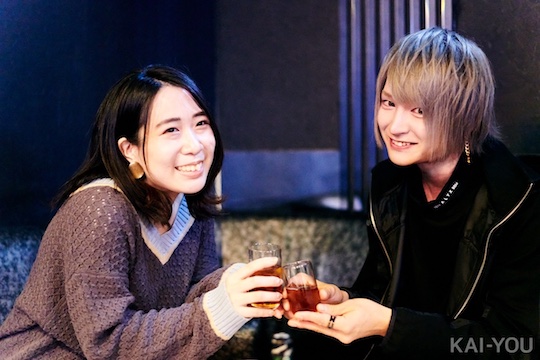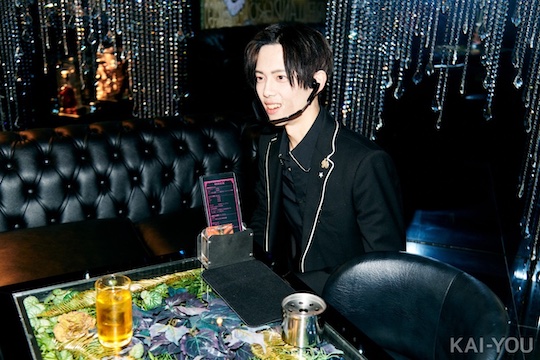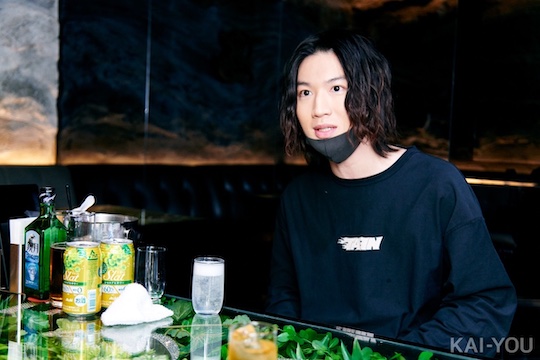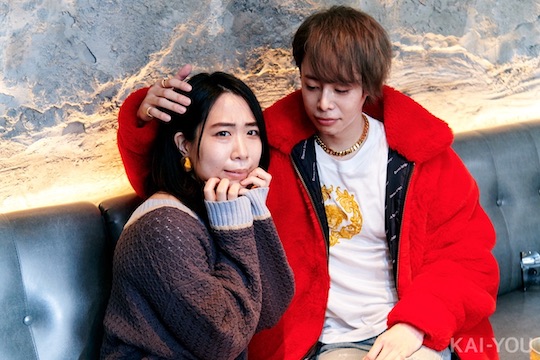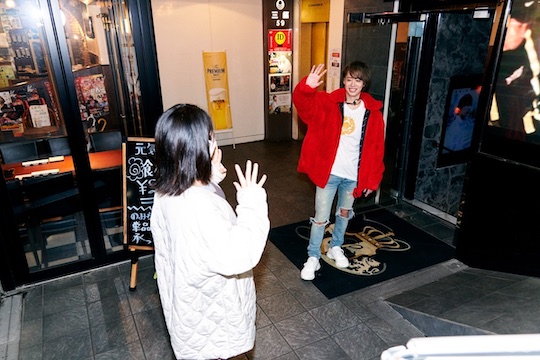 Perhaps the only stereotypical club she visits is TOP DANDY 1st, a famous place that is as flamboyant and glitzy as its reputation suggests. Inevitably enough, the host seems to have stepped out of a visual-kei band.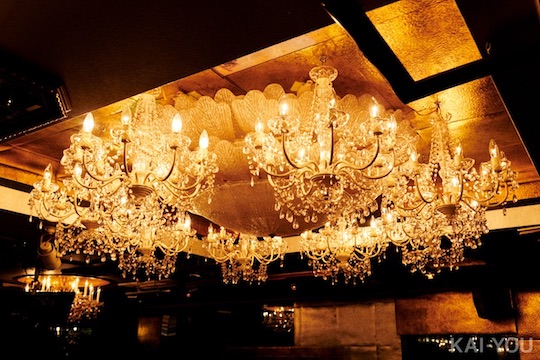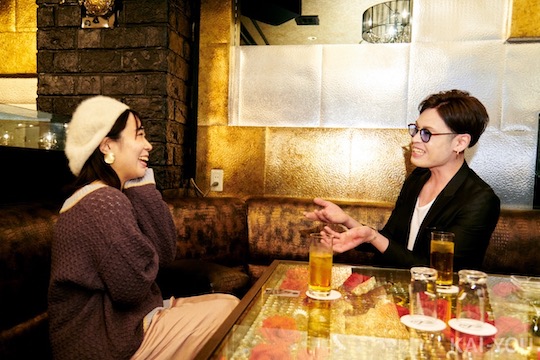 The original photo report article on KAI-YOU is only available in Japanese but has many more images of the clubs and interactions with the hosts.