Mother's Day sale: 20% off all Japanese adult toys
Celebrate Mother's Day, which is fast approaching, with some Japanese MILFs and adult toys.
If you can't get your hands on an actual Japanese MILF or jukujo, a quick online search should connect you with the wealth of porn out there that satisfies that kink.
And then there's all the MILF-themed adult toys out there on the market.
We mention this because there's never been a better time to shop for such toys: our friends at Kanojo Toys, the largest and widest selection of Japanese adult goods online, is holding a week-long sale for Mother's Day.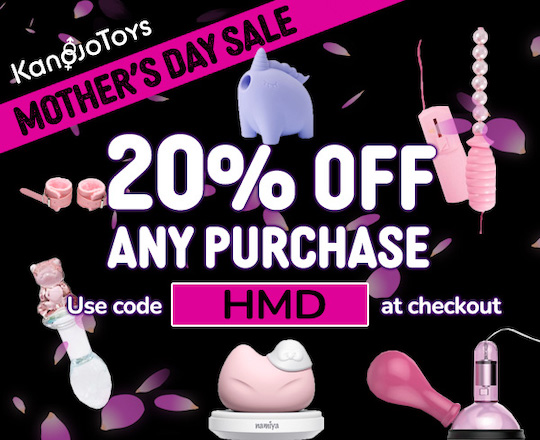 You can get 20% off any purchase (MILF-themed or otherwise) from today, May 8, until May 15.
Just use the code HMD to claim your discount during checkout.
For your cougar fantasies, we especially recommend the Horny Biraman Mom Pocket Pussy, which features particularly prominent labia, and the Peerless Marie Mamiya Life-Size MILF Breasts Toy, for making your paizuri titty fuck dreams come true.