Manami Hashimoto does nude sex scenes in movie And Then There Was Light
She tempted us with her hot but tame sex scenes in TV drama for a while but thirtysomething gravure idol Manami Hashimoto finally did a proper nude sex scene in the film And Then There Was Light (in Japanese, Hikari), which came out in Japan last year.
And finally some screengrabs are floating around, though we have to apologise for the poor quality. Hopefully we can get our own hands on a DVD or better images soon.
There are two sex or nude scenes of note in the drama to enjoy, it seems. In one, Manami Hashimoto has sex with her young male lover (played by Eita) in his apartment. They kiss and strip passionately, his hands hungrily grabbing her butt under her skirt. She licks his chest, which is super hot, and then they have sex from behind while lying down.
In another scene, jukujo Manami Hashimoto approaches her lover as he enters his apartment. She is totally nude but only shows her butt, though it's actually not particularly sexy and doesn't show off her shapeliness that we have grown to love so much from her gravure shoots.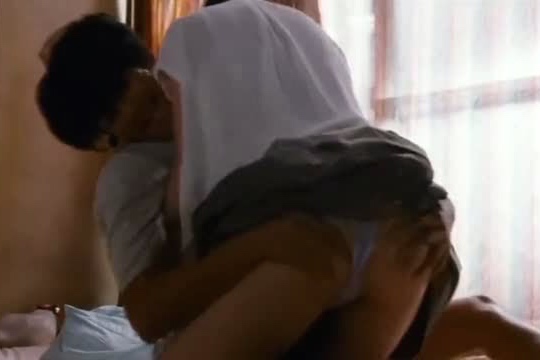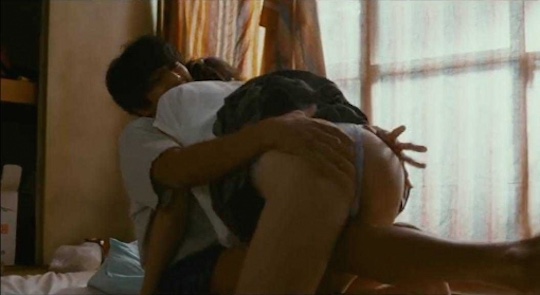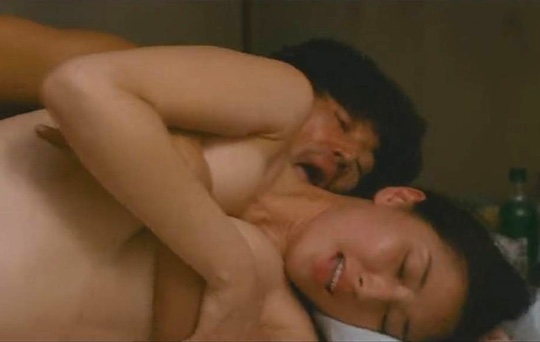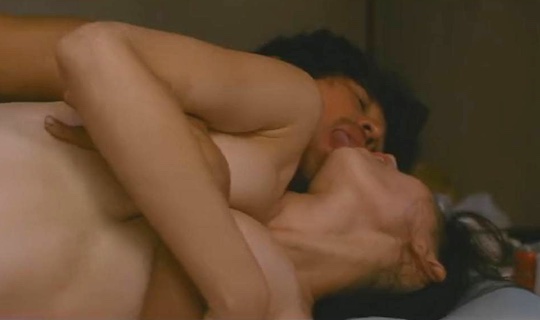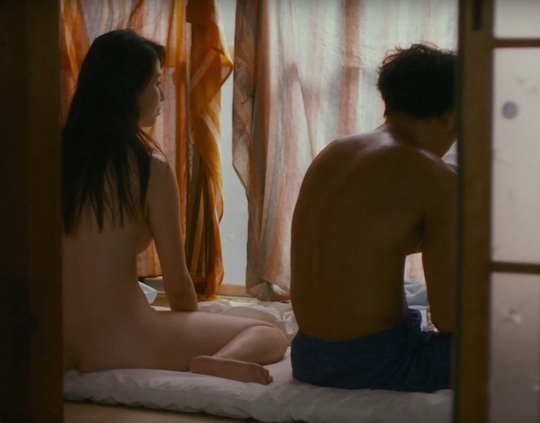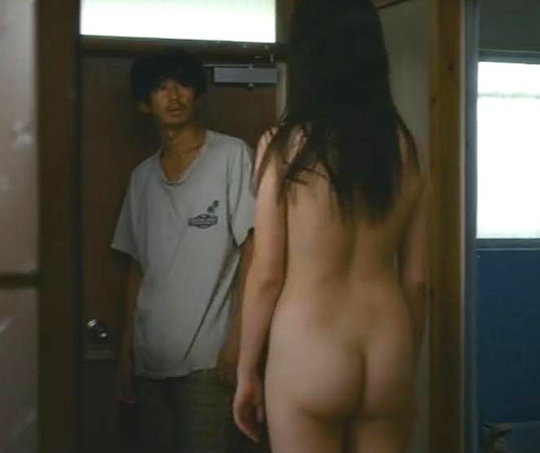 In general, the nude scenes are not much to write home about — something of which we had been warned by a loyal reader. Still, any amount of sexiness involving Manami is something in our books and let's hope she continues to appear in films of this ilk.