Japanese woman designs fake "boyfriend hand" to squeeze hers when she gets lonely
We all need the touch of the others when we are lonely — and the hand of another can be particularly, well, handy.
The best solution we've ever seen has been the Man's SOM Hand Type Handjob Machine, which is a bestselling masturbot that is exactly what its name suggests.
If you don't want to go the whole hog, though, there are always onaholes in the shape of a woman's hands or even special stockings-style gloves that make a handjob feel like someone else is doing the business for you.
What about if you are a girl who wants someone to squeeze your hand, say, during a horror movie but don't have a boyfriend? Fear not, someone has found a solution to this dilemma, too. But it's almost as creepy as something out of a horror film.
Yamane(ko) (@ymn_co_19) posted photos of her experimental device on Twitter on March 13th and the results went viral.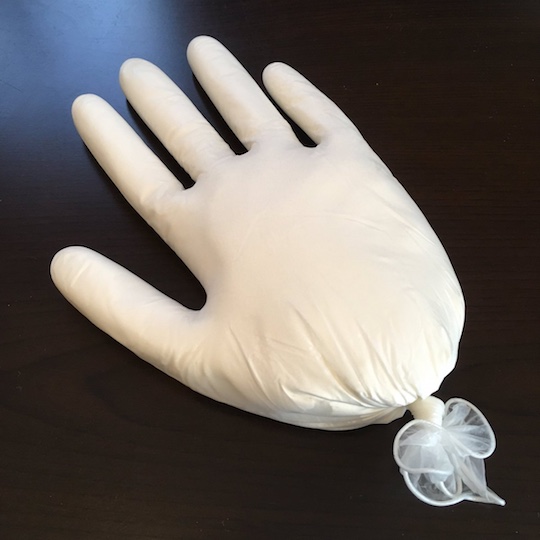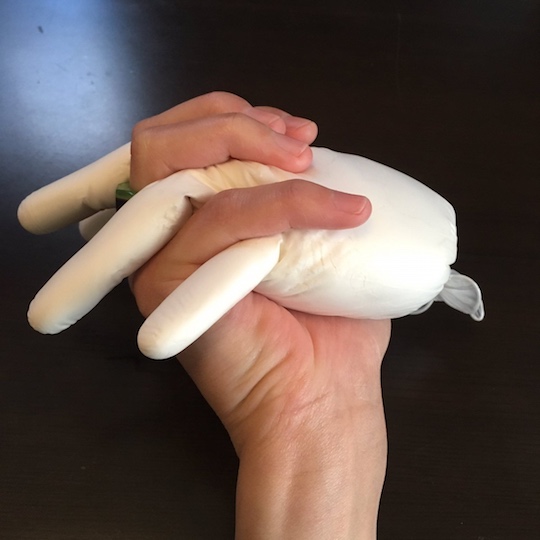 As a "device" goes, it's pretty low-fi. It's essentially a single surgical glove that's filled with flour. But for Yamane(ko), that's apparently enough to provide comfort for her during those lonely moments, such as an outing to watch a movie on her own.
She took her "fake boyfriend hand" with her on a date to watch the latest Osomatsu-kun movie at the theater. Here it is traveling with her by car. It got its own seat.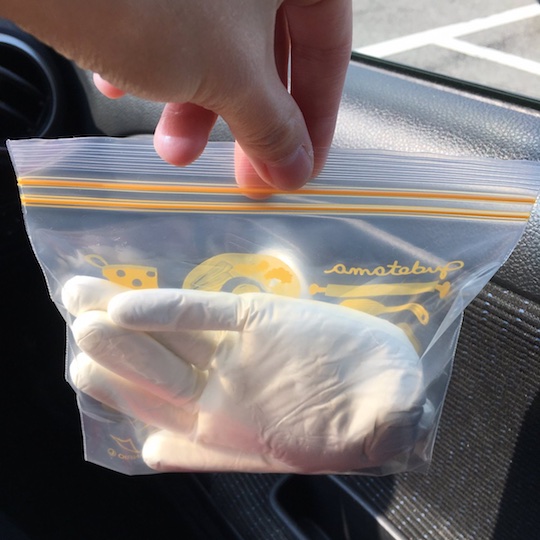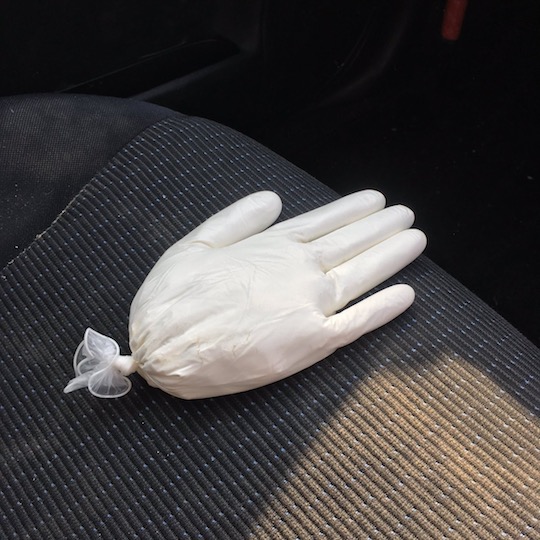 Readers with good memories may well remember there was once a Japanese iPhone case that looked like a fake hand — perfect when you want someone to caress your face.