Japanese TikToker porn star Unpai cements AV career with first masturbator toy
Early last year, we wrote about the porn debut of Japanese TikToker Unpai. This was exciting enough in its own right, but seemed to signal something of a trend in Japanese adult video industry at the time, as several TikTokers made the shift to porn after acquiring a fandom on the video platform.
Unpai was followed by biracial beauty Okogetan and Ichika-sensei.
Like a lot of JAV performers, many of these debuts, despite benefiting from extra publicity and interest due to their existing fame and popularity, are destined to have short careers in the highly competitive world of Japanese porn.
Unpai, though, seems to have carved out a decent run so far. She has over 50 releases listed on Fanza as of writing, including solo efforts and compilations, with at least one more production on the release slate for November.
Her huge H-cup tits and "duck face" have clearly found a niche.
And so we were heartened to see that Unpai had released her first masturbator toy. Working with a toy brand to create a pocket pussy based on their vagina is a mark that a porn star has truly made it.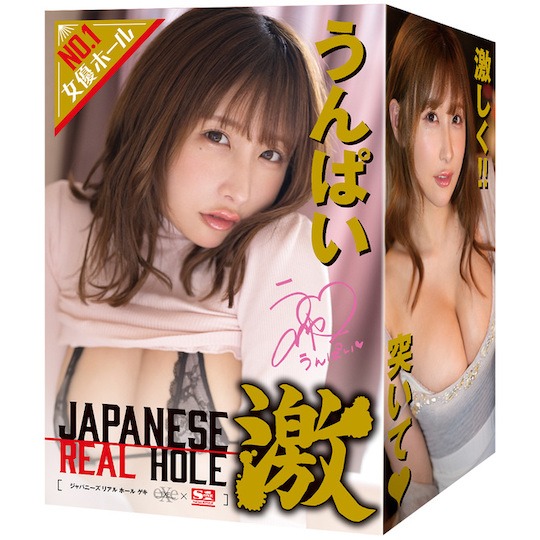 The EXE series of Japanese Real Hole strokers are among the best on the market today, and past toys have included Mayuki Ito, Shoko Takahashi, Saika Kawakita, Aika, Rara Anzai, Eimi Fukada, and Tsukasa Aoi.
The Japanese Real Hole Geki Unpai Masturbator, as Kanojo Toy describes it, "features a series of graceful yet tight bends that put subtly increasing degrees of pressure on your manhood from all sides, intensified by the finely detailed bumps along the walls that seem to wiggle and crawl over your penis."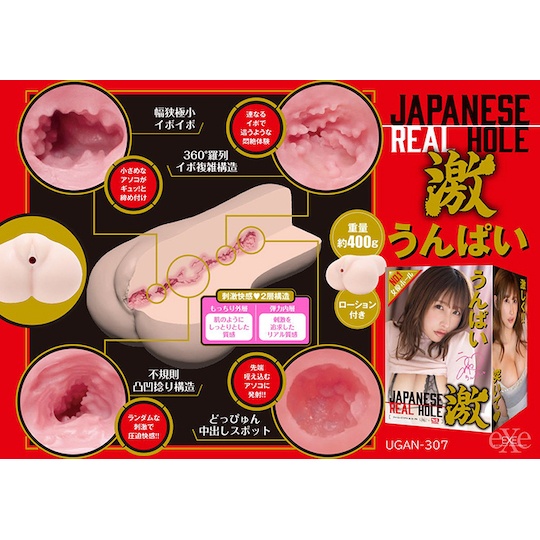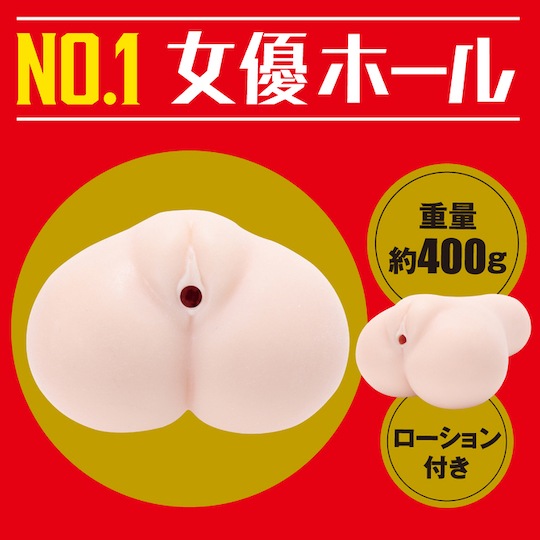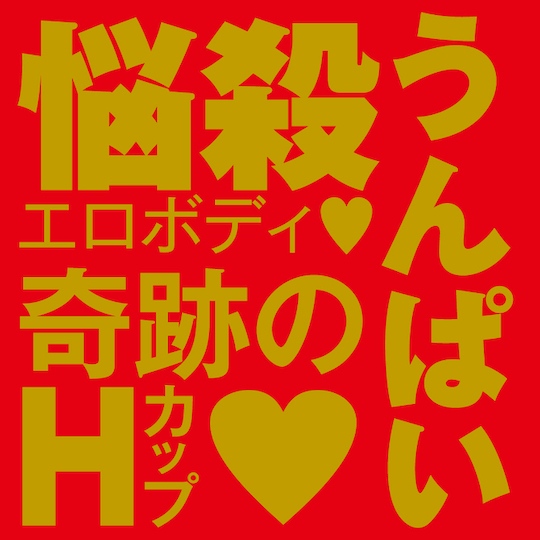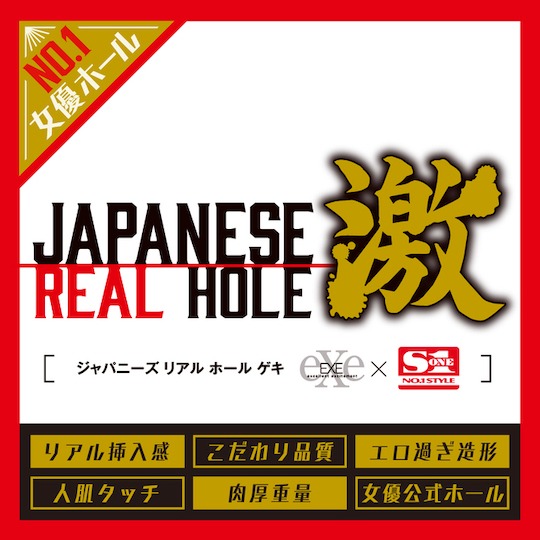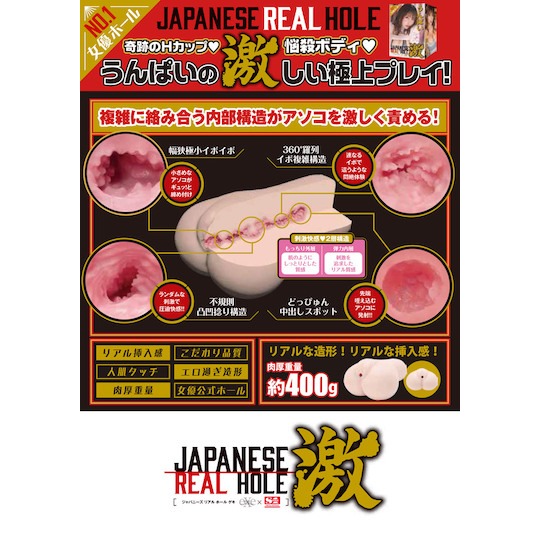 The Japanese Real Hole Geki Unpai Masturbator is available now internationally from Kanojo Toys, your most comprehensive online source for Japanese adult toys.