H-cup busty gravure idol Miyako Akane makes porn debut on Muteki as Ema Yumekawa
She's finally done it. Miyako Akane has answered our prayers by making the next logical step in her career and becoming a porn star this spring.
Miyako Akane is a gravure idol and chakuero idol — i.e., a busty idol who keeps her clothes on but barely (as opposed to AV idols, who do fully nude photo shoots all the time).
After wowing the nation with her amazing H-cup bust in what may be the most incredible and revealing swimsuit in Japan as well as 360-degree virtual reality softcore porn, things must have been drying up for Miyako Akane… or she just wanted to take her career to the next level, given the fan base she had built up.
Chakuero and gravure idol? Not quite. She has already appeared nude before with her paipan pussy covered by a patch as well as a memorable zentai body suit fetish shoot. Her Hestia cosplay shoot also left almost nothing to the imagination.
So we've seen her tits and ass. But never her having sex. Until this spring, that is.
Here is a first look at Miyako Akane's porn debut.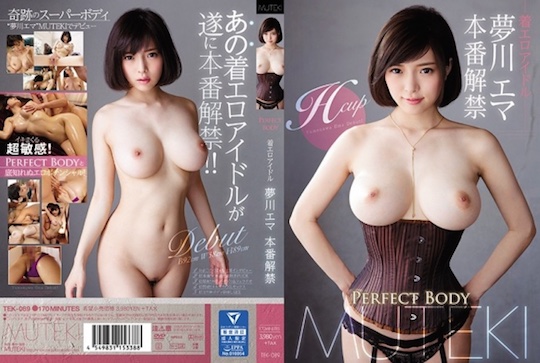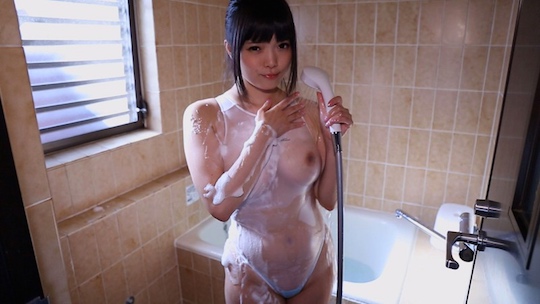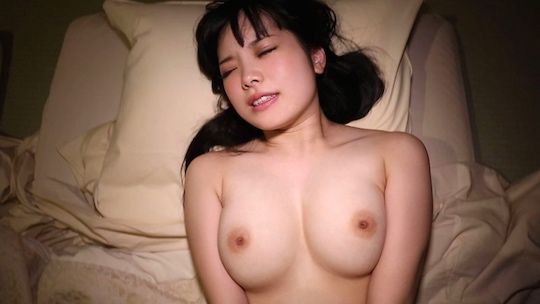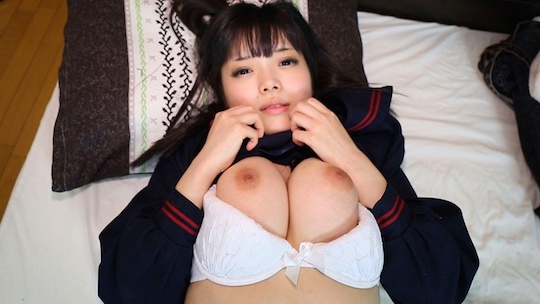 Now the 26-year old Tokyo native has switched to AV and naturally with the studio Muteki, which specializes in gravure models and other mainstream stars changing careers into porn. Past successes include Momona Kito (Yua Mikami), Shoko Takasaki (Shoko Takahashi) and, more recently, Anri Sakaguchi.
As is often the case due to contracts with previous agencies, she has been forced to change her name too. Now she is Ema Yumekawa.
Her first release is the aptly titled Perfect Body, a 170-minute epic out on April 1st (no joke).
She has also just released a new rope bondage-themed photo book (with several other idols and models) by the acclaimed shibari master Kinoko Hajime.