Does Japan's porn industry exploit young women?
An AFP article doing the rounds on sites like Japan Today and Mail Online has some bad things to say about Japanese porn.
The headline blasts: "Japan's porn industry preys on young women, say rights advocates".
Well, not an unfamiliar topic, we hear you say.
Japanese women are being exploited and abused in Japan's multi-billion dollar pornographic film industry, rights advocates said on Thursday, calling on authorities to strengthen laws to protect them.

Pornography is widely available in Japan, where some actresses become well known enough to appear on mainstream TV chat shows or as commentators in weekly magazines.

But the dark side of the industry is seldom discussed openly and the rights of those who work in it even less so.

In an attempt to shine a light on abusive aspects of the business, a coalition of campaigners and attorneys held a press conference to announce findings of research conducted over a six-month period last year.

More than 130 cases in the past four years have come to their attention in which mostly young women sought help after claiming sexual abuse.

The mistreatment included being forced to engage in repeated intercourse without protection and even being gang-raped during filming.

The majority of the cases have their roots in coercive or fraudulent signing of contracts—sometimes targeting minors.

Initially, women are casually approached on the street by brokers who pretend to be scouting models, the advocates said.

When victims realise the con and try to break the contracts, they are threatened with lawsuits and so give in.
The article then highlights the case last year when a lawsuit against a woman for just this situation was thrown out.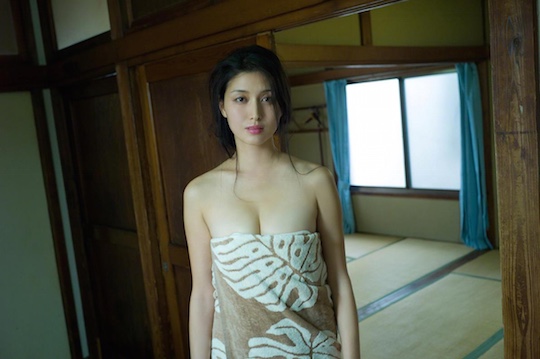 Here is a video report of the AFP piece. It includes an interview with Shihoko Fujiwara, a campaigner for human trafficking and head of Lighthouse: Center for Human Trafficking Victims.
"These women are forced to perform in such sexually abusive movies against their will," Yukiko Tsunoda, one of the lawyers, said at the press conference.

The group of activists and lawyers said they have been alarmed by an increasing number of young women, mostly in their early 20s — and even young men and boys — who seek their help.

At least one young women later killed herself by hanging, they said, her ordeal beginning when she was put in a small room surrounded by a number of men and forced to sign a contract.
But at least one researcher — and former AV star — makes a more positive case for the porn actresses, that they are articular and actively involved in shaping their career.
"It seems to be widely assumed that these women agree to appear in porn movies," said Hiroko Goto, a professor of law at Chiba University.

"But they are sometimes minors and often young women in their 20s who are not yet socially empowered," she said. "They are being preyed upon by those with power and money."

The advocates said they are pushing the government to increase oversight of the industry as well as to close legal loopholes that allow such exploitation to occur.

Japan's porn industry is worth up to ¥500 billion ($4.4 billion) annually and creates about 20,000 films, the advocates said.

The industry is "very lucrative," Tsunoda said, adding that "there are many people who buy films showing such cruel sexual abuse as entertainment."
Every year some 500 women make their debut in the Japanese AV industry. Around 14 full-length porn titles are made every day, and that's just the "official" ones that get a mainstream release: imagine the number if it included all the underground and semi-professional features getting made.
We wonder if the Japanese porn industry is especially exploitative. Is it any worse that porn industries in other countries? (Per capita it is certainly bigger, second only to South Korea, which might result in more exploitation.)
The article and the activists make no mention of the Yakuza, though it is fairly commonly known that the mafia are involved with some aspects of the industry while others (SOD et al) are large corporations with all the conservatism that that implies.
Also, what is the solution? Is it really more regulation from the government? Surely that can only lead to censorship and controls, which will push more extreme material underground where it is even harder to monitor.
The uncomfortable truth may be that the AV industry is just responding to the demands of the market, and that the way it operates is similar to others like the entertainment industry.
That is not to justify exploitation and abuse, but we are more philosophical than sensationalist when it comes to pornography.