Ahead of highly anticipated adult video debut, Suzu Honjo strips off for full-frontal nude shoot
We love it when a plan comes together.
So many adult video debuts go unnoticed and the lady struggles to the end of her short contract without fanfare, before, if she's lucky, switching agency and professional name to try again under a new alias, or leaving the industry. Some, such as Noa Takeuchi recently, even disappear entirely.
A few, however, attract amazing buzz from the start. This often includes celebrities making much-trumpeted moves into porn, such as Miu Nakamura, Miyako Akane, and Mero Imai. But sometimes there are some beauties who get everyone excited
One such is Suzu Honjo, who has basically come out of nowhere but whose highly anticipated AV debut next month has already attracted 10,000 reservations (that's a lot in an overcrowded industry where "bestsellers" are releases that sell just a few thousand).
To accompany her upcoming 305-minute release in April from SOD Star, the 21-year-old Honjo has stripped off for a lavish "hair nude" full-frontal nude shoot.
We're fortunate to have got our hands on some scans and they are frankly stunning.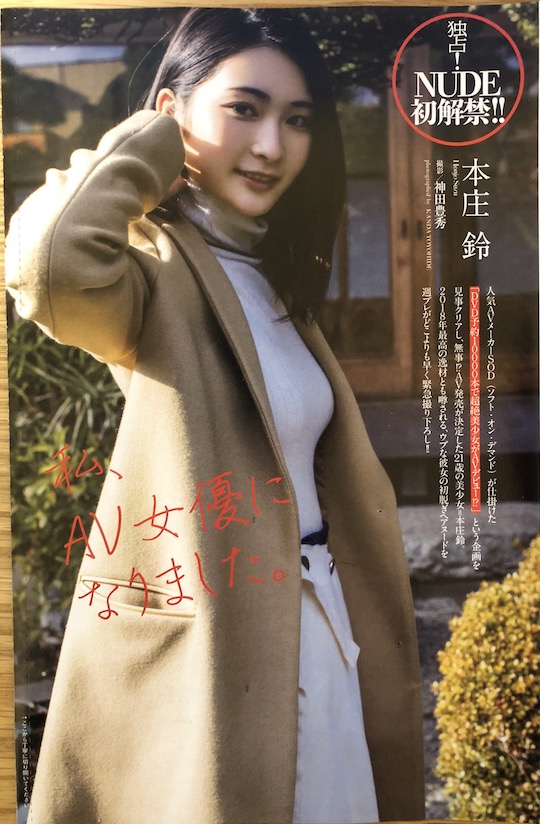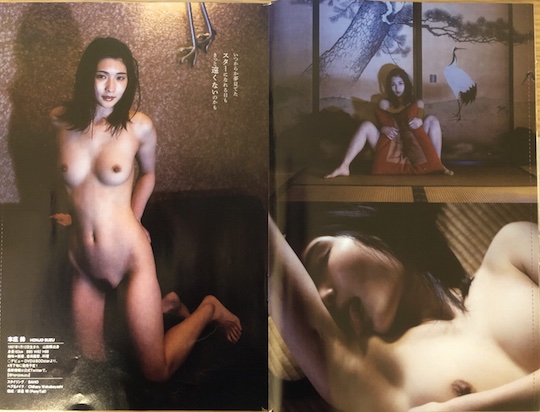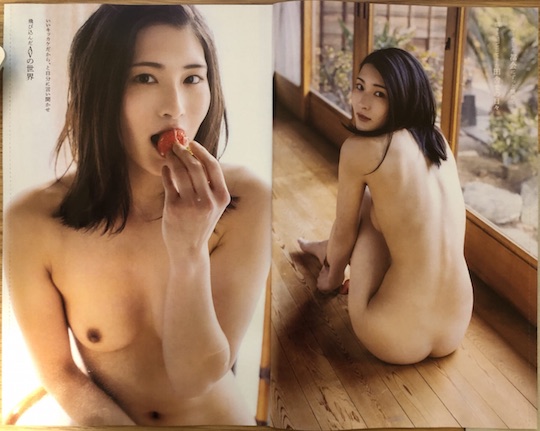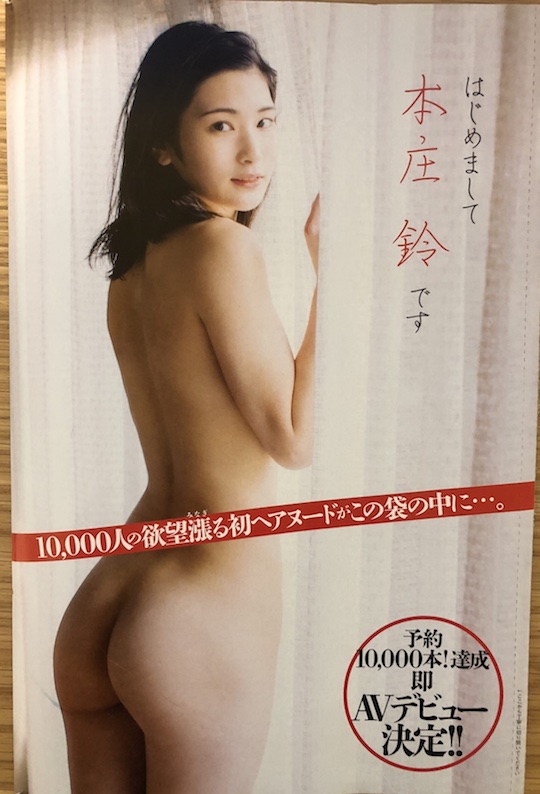 We reckon this young lady has a great career ahead of her.