Written by: Kazuki Kintama on September 20, 2010 at 7:41 am | In
Erotic Japan Blog
|
Discuss »
Wondering when the sexy game ladies on our TV screens would stop being pictures and start responding to our physical advances? Thanks to Love Press++ (obviously named in parody of Love Plus) the next level in sexy gaming, is near!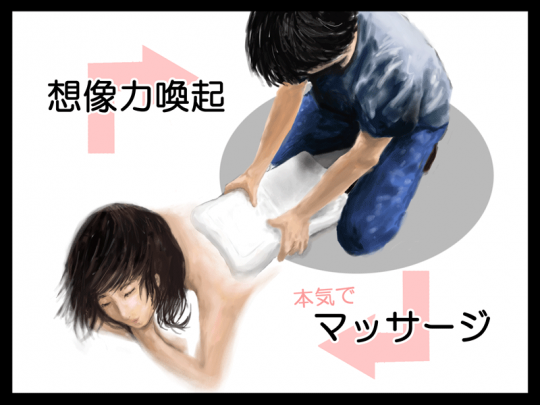 After being unveiled at last weekend's Tokyo Game Show, the new hands on game has many people excited about what the possibilities of this kind of game will bring. The game, which was developed at Kanagawa Technical College, comes with the motto "Massaging my True Love" and will use the Wii balance board to allow you to kneed and caress one of three models provided in the game.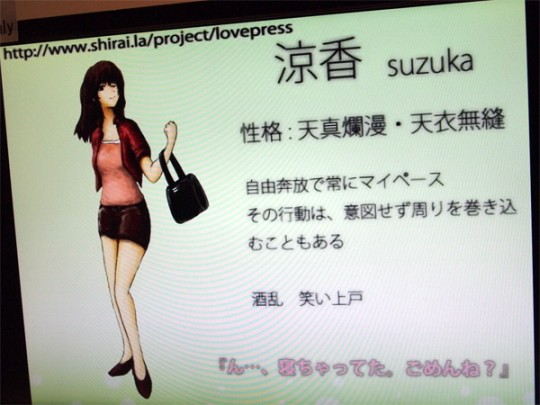 Suzuka (Housewife Model): "Uh…I fell asleep. Sorry bout that."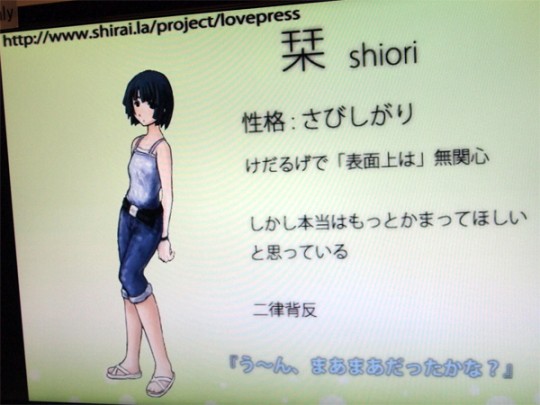 Shiori (Hard to Please Model): "Um…I guess it was ok…"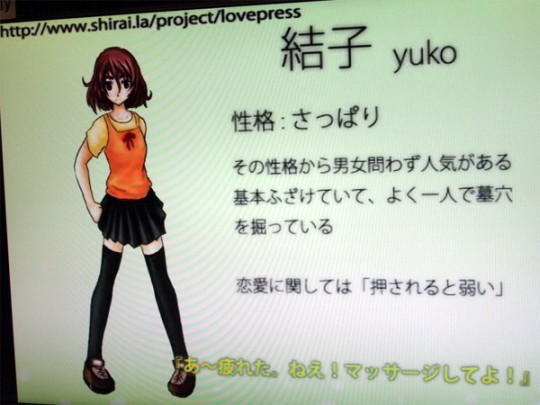 Yuko (Ready to Go Agressive Model): "Phew! I'm tired. Hey! Gimmie a Massage!"
After choosing one of the models, a silhouette will appear on screen and give you audio cues such as "Ah ha! Come here!" and "Where are you touching!" to let you know how you are doing. After hearing about the silicone sleeve that is planned to make the balance board more realistic, I'm not trying to make any predictions, but I'm pretty sure sooner or later this technology is going to meet up with a Tenga Flip Lite (which already looks a bit like a Wii controller) and there's going to be a lot of happy otaku rushing to get their new "balance" boards. I'll see you in line.
Here's a quick video showing (the purely technical side) of the Love Press++.
[Pics via itmedia.co.jp]

Tags: SIM, Technology, Tokyo Game Show, Virtual dating
Category: Erotic Japan Blog
Other categories: Hands-on Reports, Product Releases
No Comments yet »
RSS feed for comments on this post. TrackBack URI
Leave a comment
Presented by Tokyo Kinky