Ranking the worst Japanese train stations and prefectures for perverts
Being of that kind of mind, the Japan Suspicious Person Information Centre (JASPIC) conducted a seven-month study on "perverts" based on reports from police and municipalities. The Japanese term here is fushinsha, a "suspicious person." This, though, does not refer to spies or would-be thieves, but voyeurs, flashers and chikan (gropers).
JASPIC reports that 11,607 incidents were officially recorded from March to October this year, and of these 4,487 — around 40% — were in the vicinity of train stations.
Naturally, there are a lot of stations in Japan and most of the 4,487 are spread over the whole nation.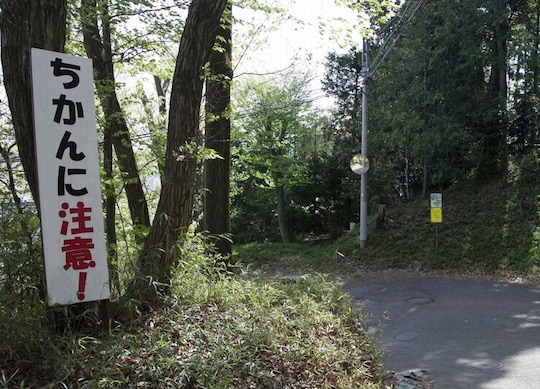 The following 25 stations, however, were identified as the most notorious for "suspicious persons" because they got a whopping nine reports each.
Shin-Sapporo (Hokkaido Prefecture)
Nagamachi-Minami (Miyagi Prefecture)
Maebashi (Gunma Prefecture)
Higashi-Omiya (Saitama Prefecture)
Miyahara (Saitama Prefecture)
Kami-Fukuoka (Saitama Prefecture)
Kita-Toda (Saitama Prefecture)
Kasukabe (Saitama Prefecture)
Tokorozawa (Saitama Prefecture)
Shiki (Saitama Prefecture)
Tozuka-Angyo (Saitama Prefecture)
Nishi-Kawaguchi (Saitama Prefecture)
Honjo (Saitama Prefecture)
Ikuta (Kanagawa Prefecture)
Noborito (Kanagawa Prefecture)
Mukogaoka-Yuen (Kanagawa Prefecture)
Shizuoka (Shizuoka Prefecture)
Hamamatsu (Shizuoka Prefecture)
Komyoike (Osaka Prefecture)
Yamato-Saidaiji (Nara Prefecture)
Kobe-Sannomiya (Hyogo Prefecture)
Himeji (Hyogo Prefecture)
Okayama (Okayama Prefecture)
Hiroshima (Hiroshima Prefecture)
Meinohama (Fukuoka Prefecture)
So if you want to spot voyeurs, flashers or gropers, try those stations and you are more likely to be in "luck."
Compiled as a ranking by prefecture, we can see where the most "suspicious" persons lurk based on reports.
1. Saitama (1,711)
2. Osaka (1,227)
3. Aichi (989)
4. Tokyo (969)
5. Hyogo (923)
6. Hokkaido (717)
7. Shizuoka (687)
8. Kanagawa (537)
9. Fukuoka (508)
10. Miyagi (426)
11. Hiroshima (382)
12. Kyoto (362)
13. Chiba (241)
14. Okayama (149)
There is also a list for stations in Tokyo. Surprisingly, they are local stations in the east of the city, not the big and busy places that you might think would have incidents due to the sheer numbers of passengers. That being said, the quieter stations also offer better ways to get away without witnesses.
Akitsu, Higashimurayma City (8 reports)
Kita-Senju, Adachi Ward (7 reports)
Hachioji, Hachioji City (6 reports)
Araiyakushi-Mae, Nakano Ward (6 reports)
Higashi-Jujo, Kita Ward (6 reports)
Jujo, Kita Ward (6 reports)
Umejima, Adachi Ward (6 reports)
Mizue, Edogawa Ward (6 reports)
Ogikubo, Suginami Ward (6 reports)
Nishi-Kasai, Edogawa Ward (6 reports)
The ranking of stations and prefectures has provoked both amusement and outrage online.