Former nude idol Miu Nakamura rumored to make porn debut
Last month it was Miyako Akane. Earlier this month it was former Olympic snowboarder (and call girl) Mero Imai. This week it's Miu Nakamura.
The adult video label Muteki is really on a roll if the latest rumor is true: retired idol Miu Nakamura is about to make her long-awaited porn debut, reports Tokyo Sports.
She's a minor gravure idol probably most famous for her hair nude full-frontal photo shoots, which she first did in 2011. She started off as a junior idol when she was a teenager and ostensibly retired in 2012 after a 7-year career. Like Imai, she is alleged to have later worked as a prostitute to make ends meet.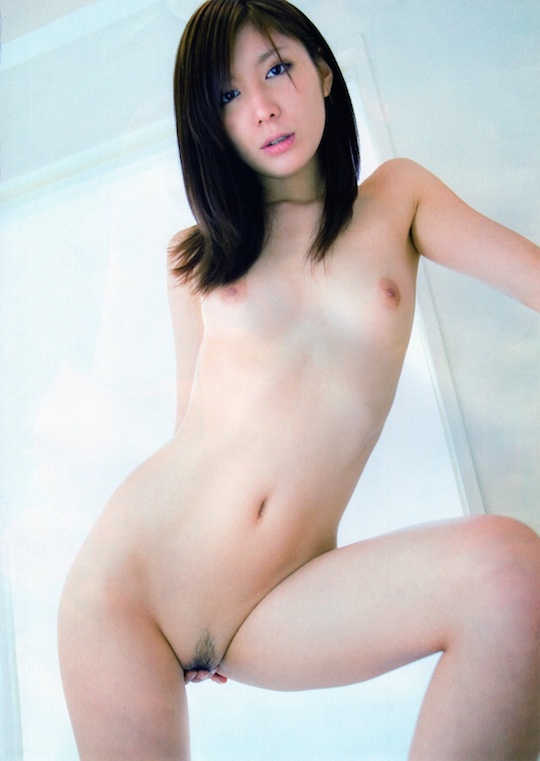 If Tokyo Sports is right, Nakamura may return to our lives as early as May or June as the star of a porn release from Muteki. Still only 26 years old and with looks that recall the popular AV star Riku Minato, she potentially has a good career ahead of her.
No details or confirmation is currently available, though it seems that Nakamura is also not denying the rumor per se. We can but hope.
Muteki specializes in crossover porn debuts whereby women from mainstream acting, idol careers or music switch over to adult video.
Previously successes include Shoko Takasaki/Takahashi, Chiharu Komatsu, Anri Sakaguchi, and Yua Mikami.
So who's next? The cospalyer Iiniku Ushijima?! Sadly, we almost fell for that rumor before.