Weekly Playboy has photo shoot with 51 naked Japanese porn stars
Earlier this year Weekly Playboy already organized one of the best photo shoots ever when they brought together 50 gravure idols in one studio.
As part of its 50th anniversary celebrations the magazine also put up a billboard in Shinjuku with life-sized images of top models.
Now the generous editors have followed up with 51 Japanese porn stars, all lined up naked in one mega assembly.
Sadly the nipples and pussie are censored for the online version (the print edition, maybe not so). What's the point of getting all this flesh together if you're not going to show it?!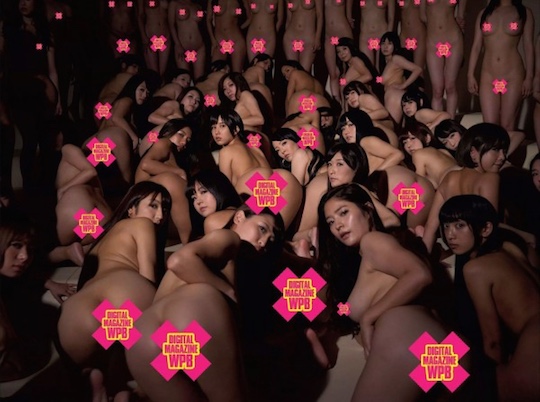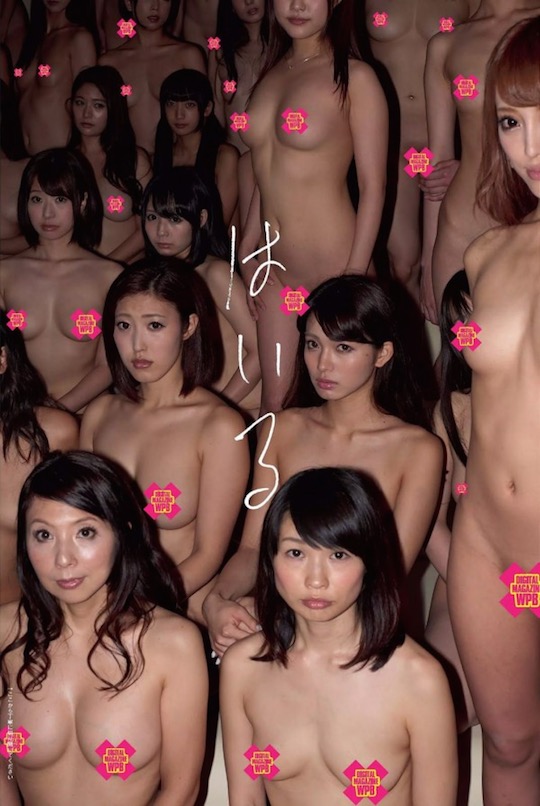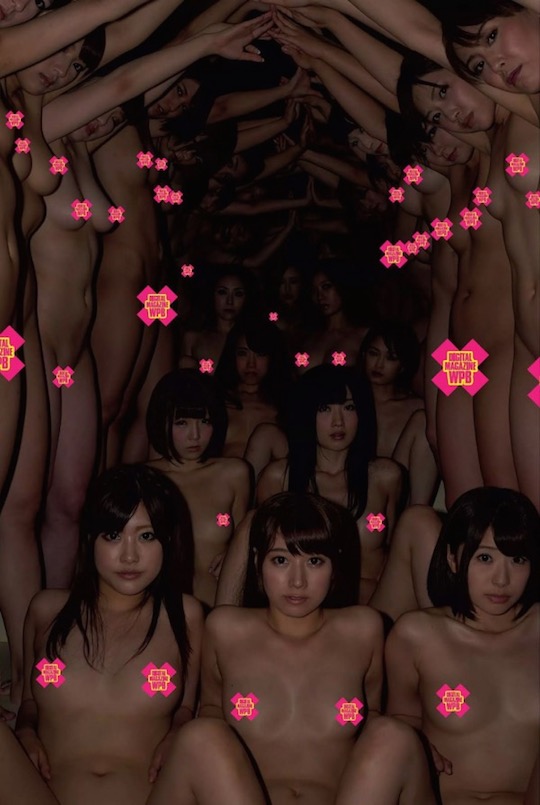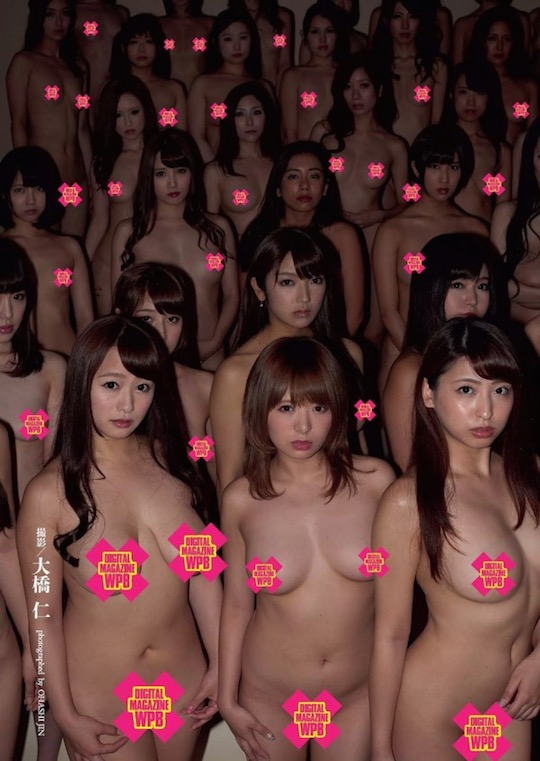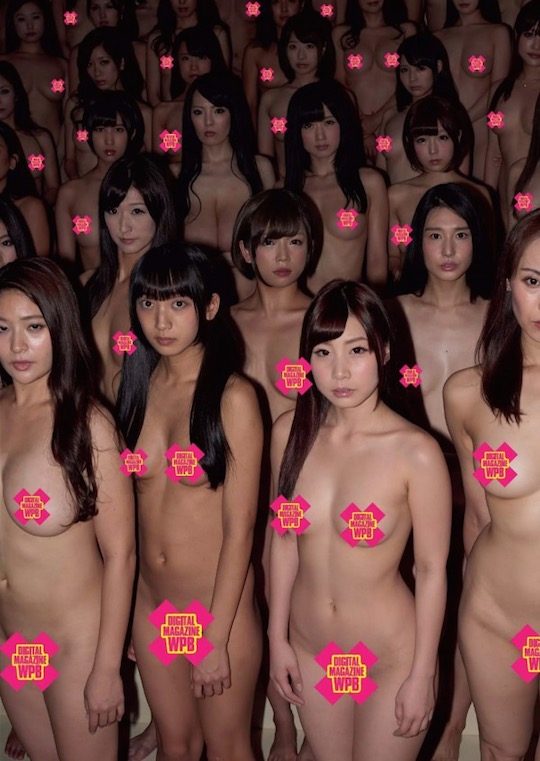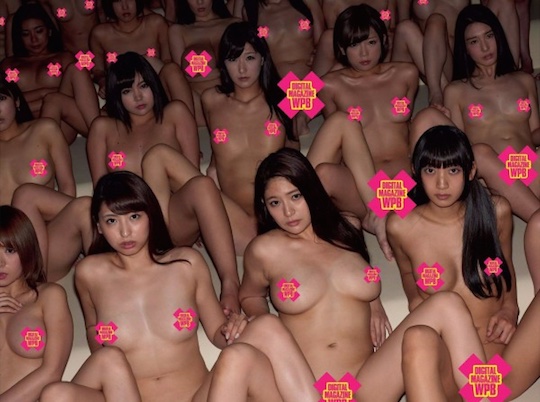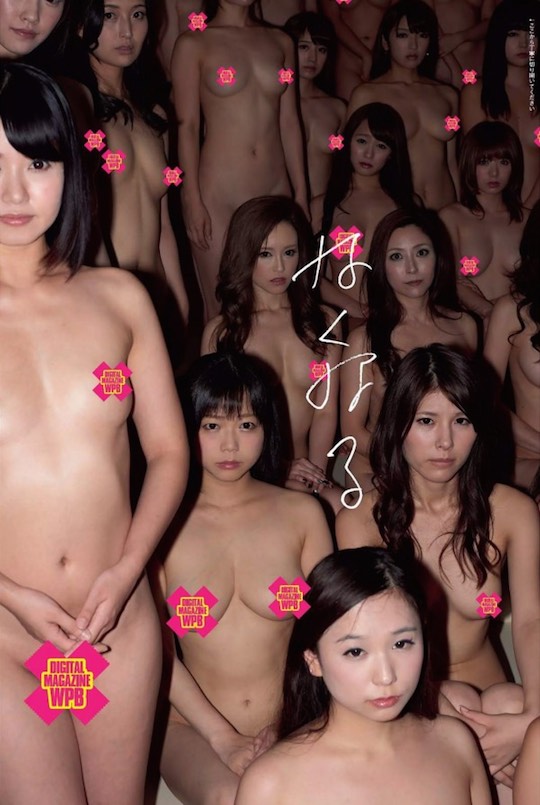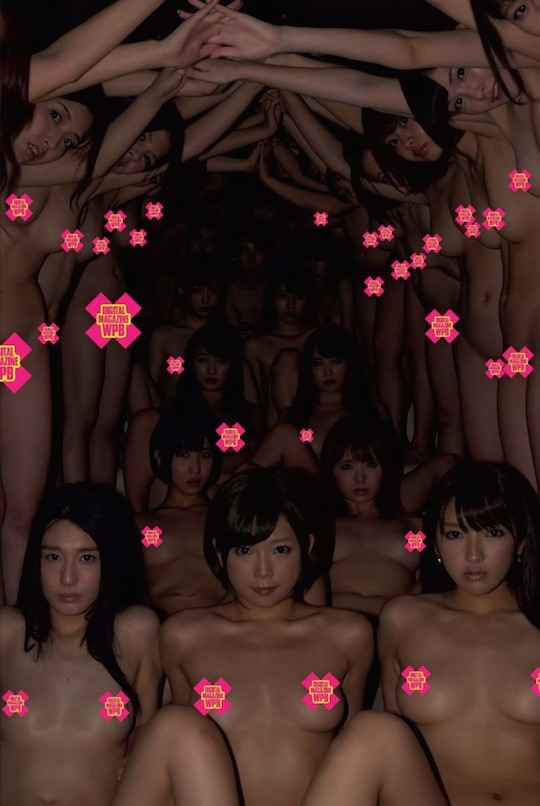 How many do you recognise?
We'll help you out. The 51 princesses include Ayaka Tomoda, An Tsujimoto, Mana Sakura, Hitomi, Marina Shiraishi, Asahi Mizuno, Rin Kuramochi, Hibiki Otsuki, Riku Minato, Rika Hoshimi, Iori Kogawa and many other big stars.
But it's also nice to see there are some real veterans in the selection, such as Nozomi Hazuki (born in 1968) and Kimika Ichijo (born in 1964).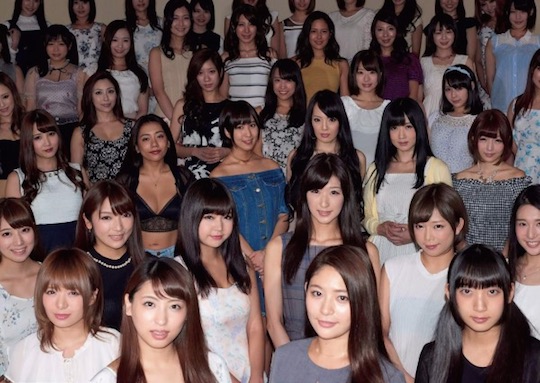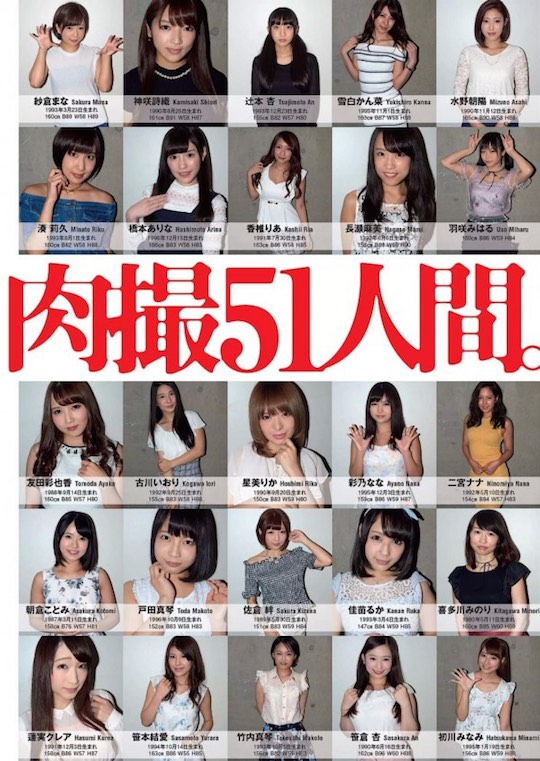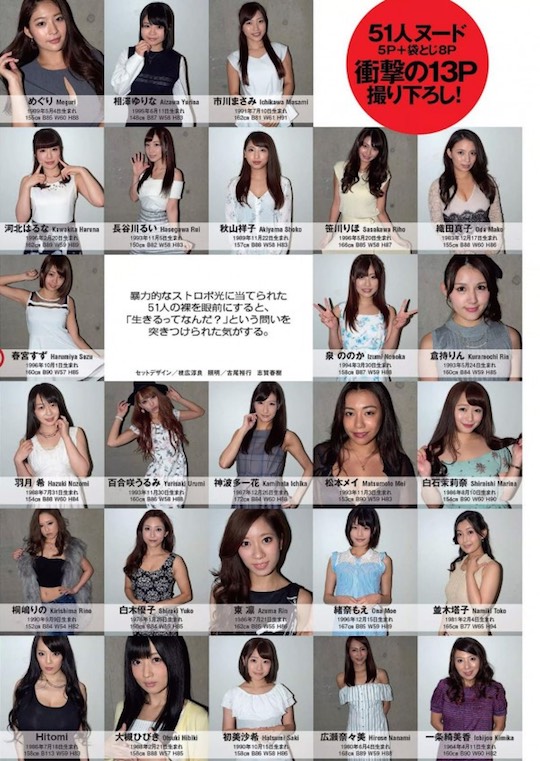 It reminds us of the naked porn star "lineup" photo we spotted way back in 2010. Now there's a whole new generation of ladies dominating the industry.