Watch out, virgins! This insanely revealing dress might just kill you
Virgins, beware! The killer has returned! And she looks seriously hot.
Transformed into a viral hit in 2017 by top gravure model Jun Amaki, who recently contracted the coronavirus (and thankfully made a full recovery), the Virgin Killer Sweater was so called (in spite of being really a dress) for its insanely revealing design that would make any virgin swoon. The wearer's back and side boob were firmly on display, along with the top of the butt. Seriously, if you saw this worn by a woman in public, how could you not feel a stirring in your groin almost immediately?
The success meant that availability of the Virgin Killer Sweater was limited at times and there were, of course, various imitations and variations soon released. Heck, it even inspired its own parody onahole — not just once, but twice!
We are pleased to report that that Virgin Killer Sweater is back and is now available in white.
Even better, another new version has an incredible open-front design (in addition to the backless part, natch) that will make jaws drop with desire. We've seen an open-front version before but this one's "bust hole" seems even more revealing, which is just the way it should be.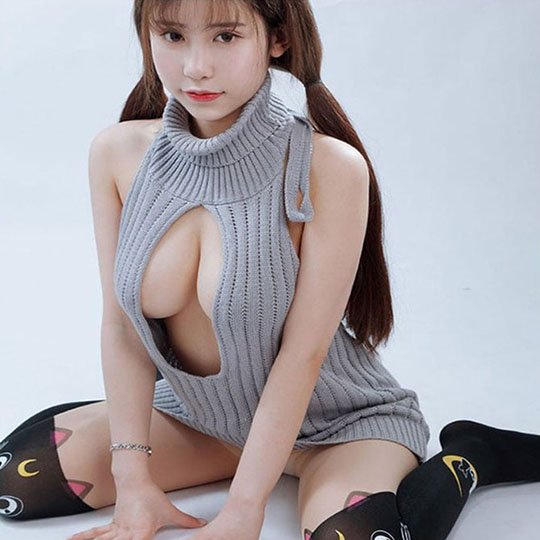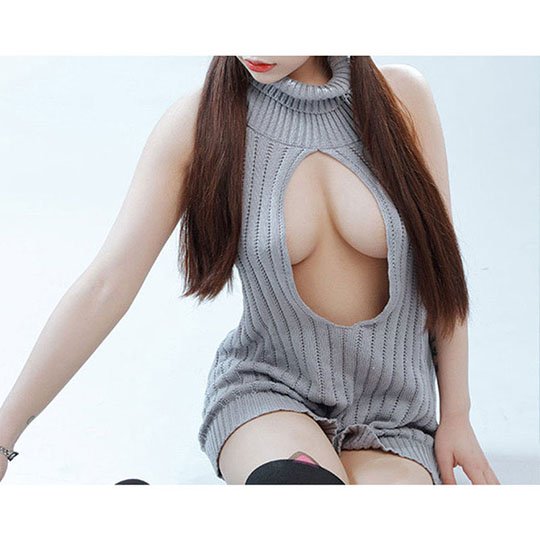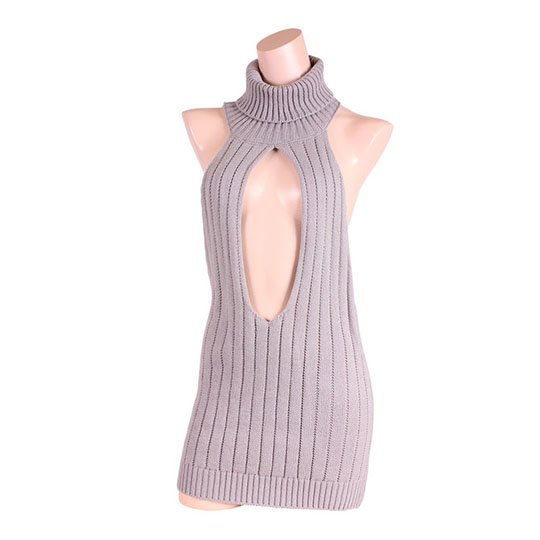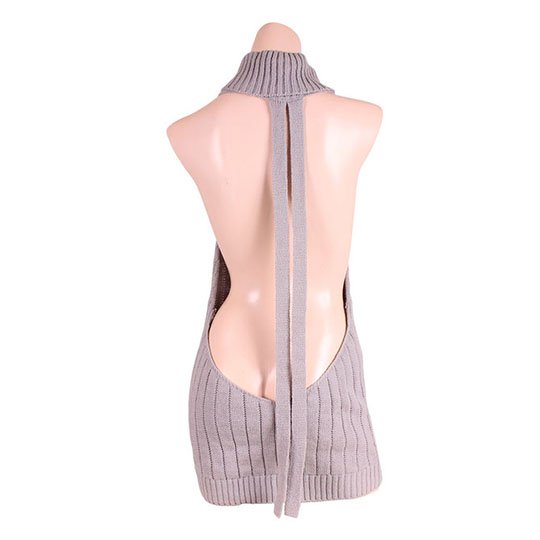 You can get the Virgin Killer Sweater internationally from Kanojo Toys.