Underwater Knee-High Girls series is now a monthly magazine
It seems that the world can't get enough of the alluring world of Manabu Koga's Underwater Knee-High Girls.
After first seducing us in 2013, the conceit of having cute girls in slinky swimming costumes and knee-high socks shot underwater has not got old.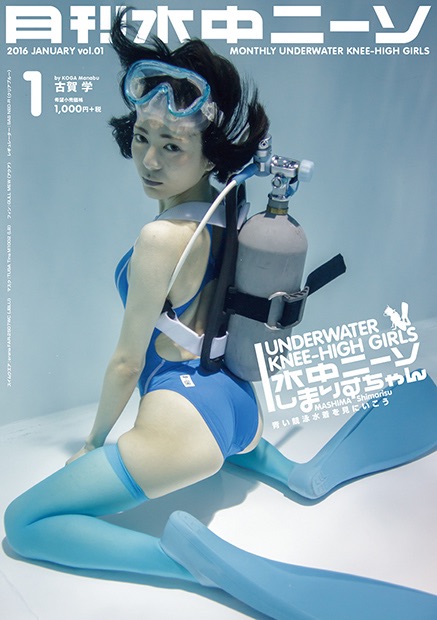 In fact, as Koga has added gimmicks like props and worked with the likes of "flat-chested" lingerie designer Gomi Hayakawa. The swimsuits in the photo books and exhibitions have even become actual products (in collaboration with sexy swimsuit brand Realise), fans have continued to flock to his vision.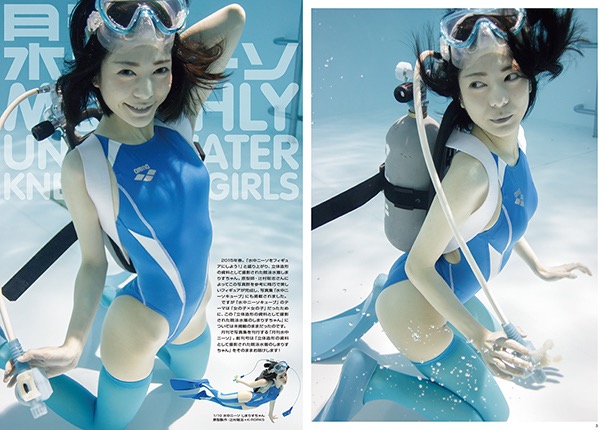 Three photo books later, now Suichu Ni-so, as it is known in Japanese, has become a monthly magazine.
Every calendar month Koga will issue a "mini" photo book.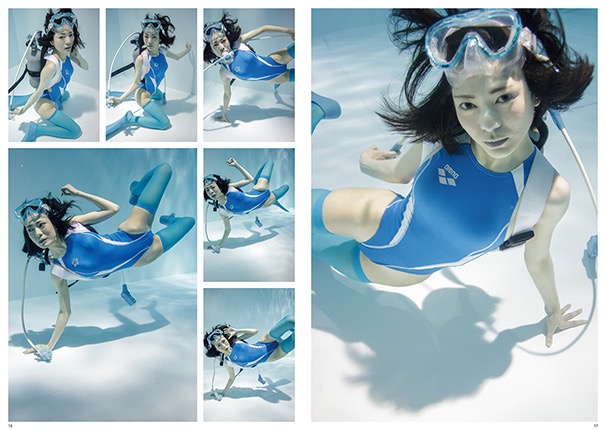 The first issue for January features a 1/10-scale figure of one of Koga's favorite models, Shimarisu Mashima (in the trademark blue swimsuit, naturally), plus 75 photos showing Mashima posing for the making of the figure.