Tenga releases new Premium Vacuum Cup onacups (hard and soft), lacquerware onacup
Tenga is determined to make the most out of its anniversary year.
2015 is drawing to a close. At the start of the year, Tenga launched the Premium Tenga Vacuum Cup, a truly awesome new arrival in its bestselling onacup series.
It was the first release as part of a massive series of promo events and releases to celebrate 10 years as the Apple of Japan's adult industry.
But Tenga is not content to sit back on those laurels it has earned.
It keeps on going.
Now Tenga is back with two more Premium Vacuum Cups to round out the year. This time they are available in stylish white and black colors. The white cup is a "soft" version with a menthol, gentle center, while the black cup is a "hard" one for tough, tighter sensations.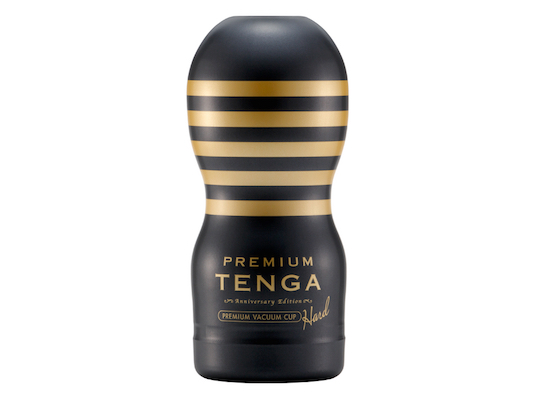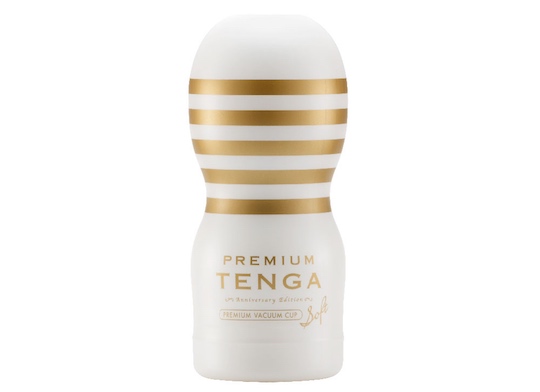 And that's not all.
Tenga has also created a one-off Tenga Onacup that is an actual lacquered flower vase!
Yes, we are not kidding. Look at this gorgeous specimen in the picture. Talk about luxury masturbation.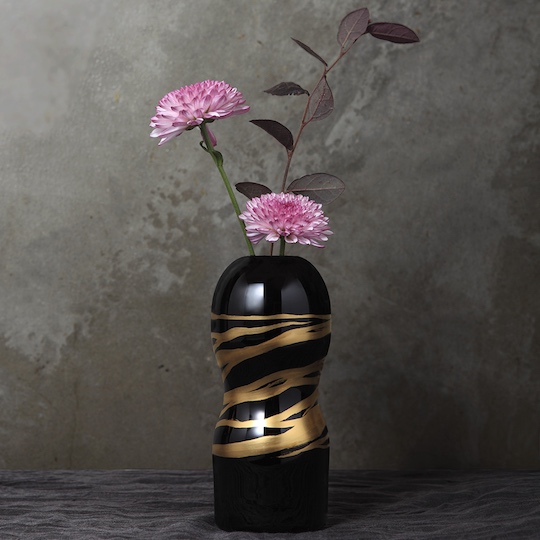 It's just a promo for a campaign that Tenga is running. One lucky customer gets picked from a lottery if you retweet their message.
The Premium Urushi ("urushi" means "lacquer") looks more like an artwork than a sex toy, and that's because it partly is (the inside is just hollow, it seems, so you can't really stick yourself in it). It was designed by Shimpei Kawachi and with lacquer by artisan Shinsuke Akagi.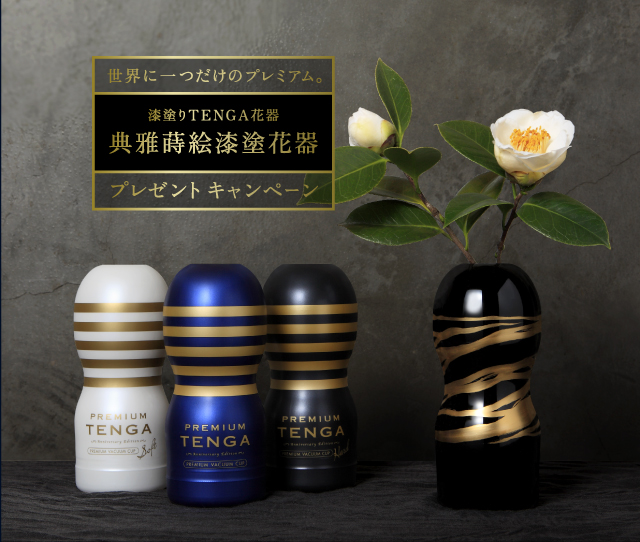 Please put this in a museum!