"Superhero Heroine" cosplay Japanese porn sees sexy girls fight evil for our viewing pleasure
We consider ourselves aficionados of some of the weirder sections of the Japanese porn canon. And let's face it, there are some oddities out there.
For example, in "World's Kinkiest Nude Library Challenge", an entry in the shuchi "shame" genre, a woman does crazy things while in a public library… totally naked, natch.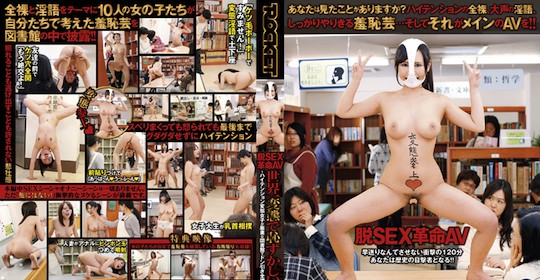 "Elf" sees a man have sex with a fairy-like girl with pointy ears.
"Daddy Quiz Daughter Sex" has a father tied up and forced to watch as his daughter is raped by men in masks if he gets questions wrong.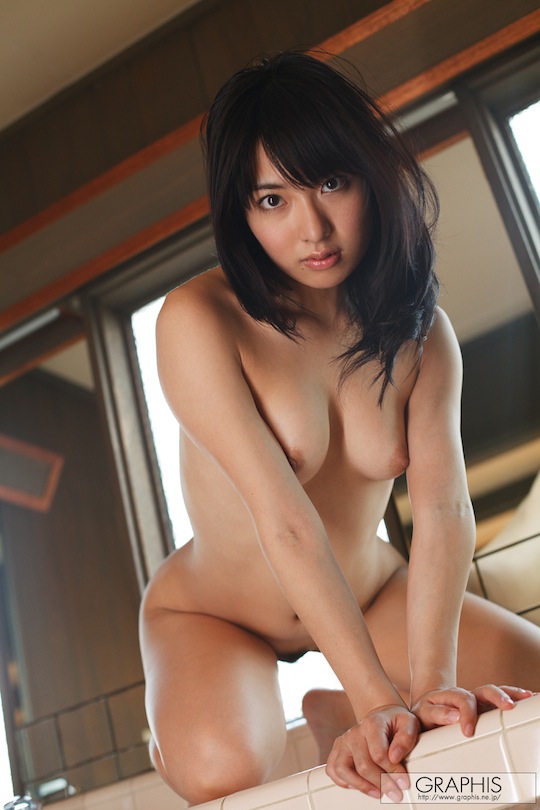 We think the titles of "Human Farm Cow Girls Orgy" and "Tokyo Manko Pussy Park" are self-explanatory as least of the concept, if not the logic!
There are even JAV porn films starring sex dolls and women dressed in kigurumi masks.
And all this stuff is actually fair mainstream compared to some of the more seemingly dangerous, extreme fetish, and legally dubious titles out there.
Now we want to introduce a brilliant and original subgenre of Japanese porn: The superhero heroine film.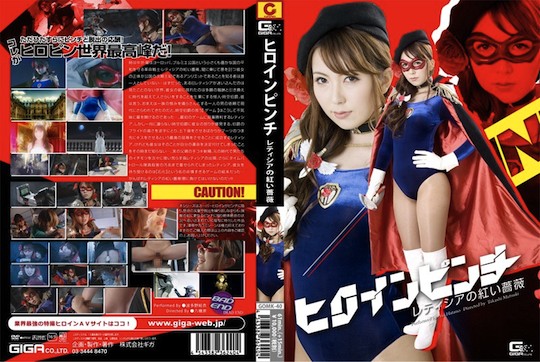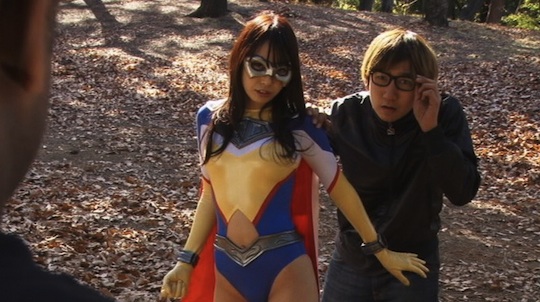 "Heroine Pinch Letizia Red Rose" stars Yui Hatano while "Heroine Tobatsu 63" stars Chika Arimura.
Both are very rare JAV films made by a small label and with limited availability.
Both feature the two heroines having to fight the forces of evil while dressed up in costumes resembling a kind of Japanese tokusatsu TV show like "Power Rangers". There are lots of special effects — okay, it's hardly state-of-the-art CGI — and outlandish settings.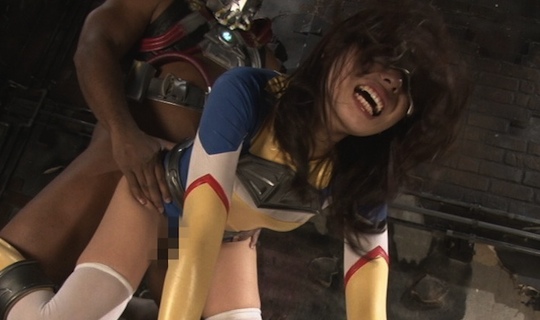 And of course there is sex, usually with our ass-kicking heroines being tortured and having to screw their way out of dire situations. After all, a gal's gotta use what talents and skills she has, right?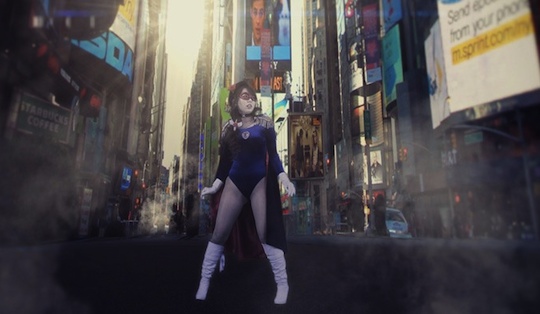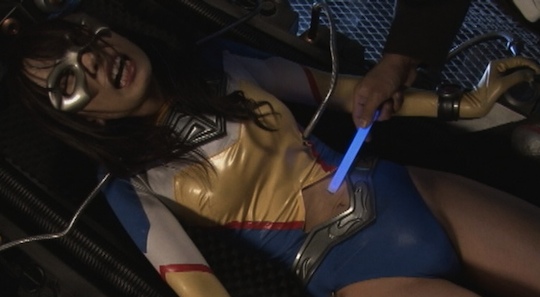 We guess the appeal is partly cosplay — the girl's are dressed up in tight, sexy costumes that have all sorts of appeal to our younger, happier selves. (After all, who doesn't have fond memories of the rubber-suited Cat Woman?) There is plenty of retro kitsch in the visuals but it's emotionally deeper than that, since these ladies are tough. They fight and beat up people, protecting weaker men. And yet they are still be seduced and defeated by men.

If you're lucky enough to get your hands on a copy of one, report back on your impressions. Meanwhile, we will keep our beady eyes on porn label Giga and see if they make more for our viewing pleasure.