Smell scantily clad Japanese girls in bikinis in beach volleyball game Dead or Alive Xtreme Sense
Sweat. Sea. Sun. Sand. There's a world of scents out there on the beaches of Japan, not to mention very carefully waxed bikini lines (but more often than not, very flat chests). Summer beaches are the haven of slutty girls, who head in groups to the sand to meet guys and have fun.
Dead or Alive Xtreme is a bestselling quasi-adult video game (ie, not quite a pornographic eroge) series where players lust over busty characters playing beach volleyball in very skimpy bikinis.
And now the makers, Koei Tecmo, have taken a step into the burgeoning adult virtual reality market by integrating the VR Sense pods hardware so that players can now smell the scantily clad ladies in the latest edition of Dead or Alive Xtreme.
In the upcoming Dead or Alive Xtreme Sense, each time you win a game the swimsuits of the girls are upgraded. Get close to the girls and enjoy a whiff of their smell. Given the pungent atmosphere of the beach, it's a recipe for all kinds of potential aromas, from sunblock to salt.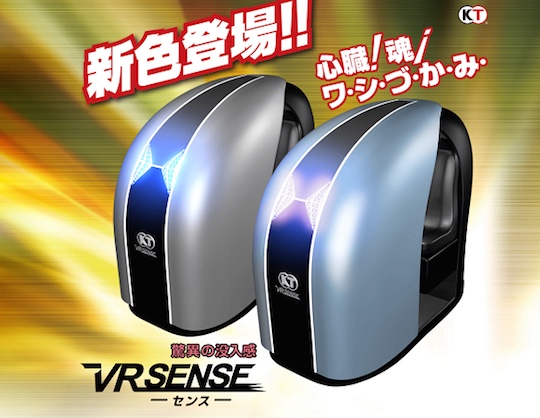 Combining swimsuit and smell fetishes is hardly surprisingly, given that both are massively popular in Japan. There is already a huge range of smell fetish adult toys and items out there, plus swimsuit porn is a whole subgenre of AV. And there is the amazing wonder that is such Japanese-made erotic swimsuits as the Realise Front Zipper Swimsuit. Wear this on the beach and you'll probably get arrested.
Incidentally, the third version of Dead or Alive Xtreme had a fun adult glitch, whereby if players stuck their heads underwater the swimsuits of the girls would magically disappear.