Schoolgirl-in-a-drain adult video seems more like horror than porn
Japanese adult video often pushes the envelope, gamely taking on themes and subject matters ordinarily considered unsuitable or out of bounds for porn. It's one of the reasons the industry is so creative and broad in Japan.
Some people, though, are speculating if this example is not going too far — or simply too eager to test the limits of taste and fetish as to render it unappealing to most audiences. Plus ça change!
A new porn release directed by Migiwa Ota and staring Mai Kagari seems, some are saying, more like a kind of horror movie.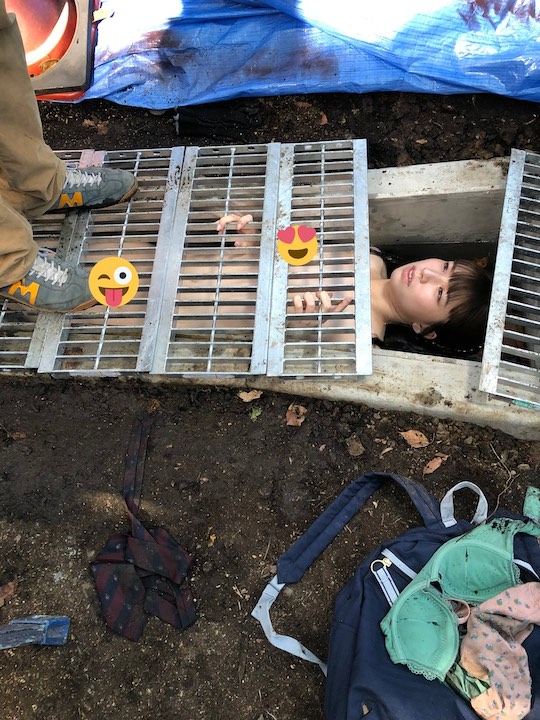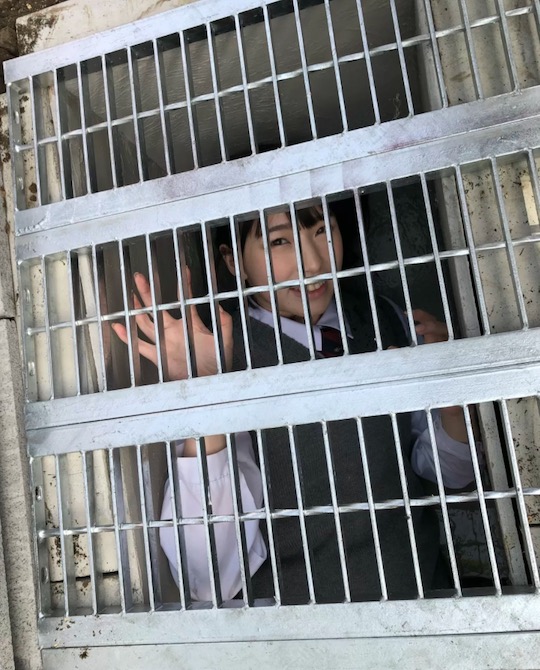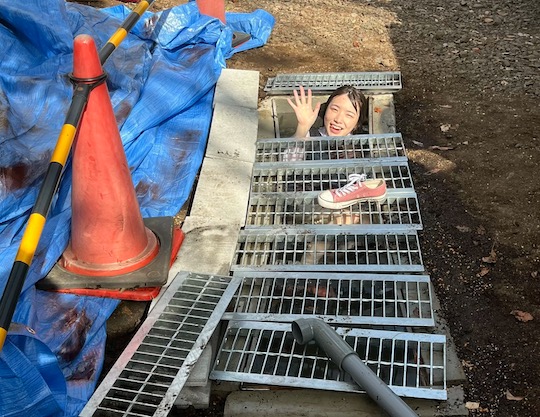 The behind-the-scenes pictures, at any rate, make it appear more comedic than sexy, but the official images suggest a different tone to the actual finished production.
The story involves a schoolgirl kept naked in a storm drain. Her captor torments her with water and has sex with her on a sheet of blue tarp next to the drain, or makes her give him a blowjob while she kneels in the drain. At another point, she gets rigged up to a somewhat elaborate system of ropes to hold her legs wide open. Her captor even brings his friends along so they can enjoy the girl at once. Along the way, the things that get put in her mouth include water, urine, and sperm.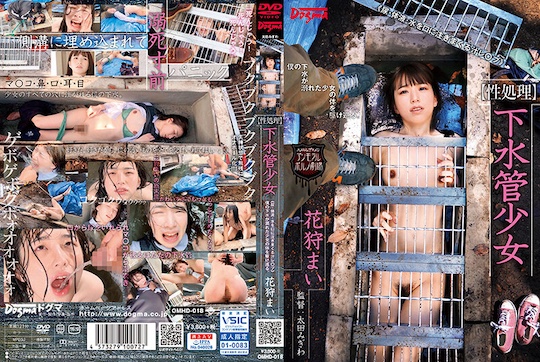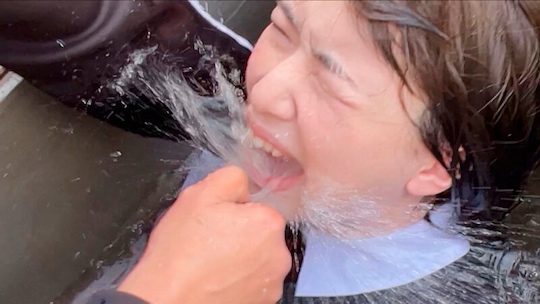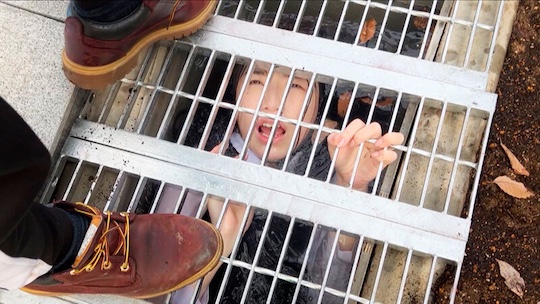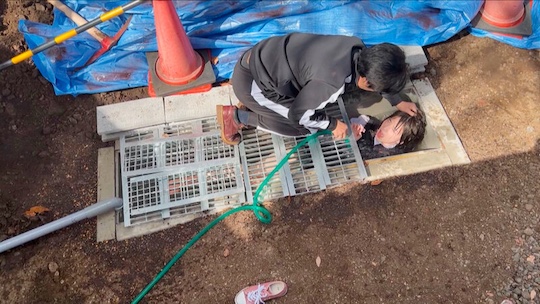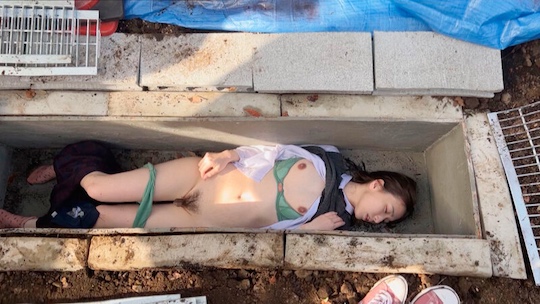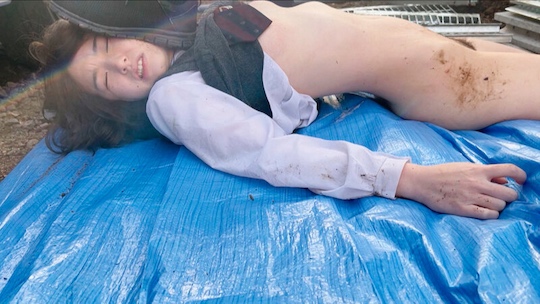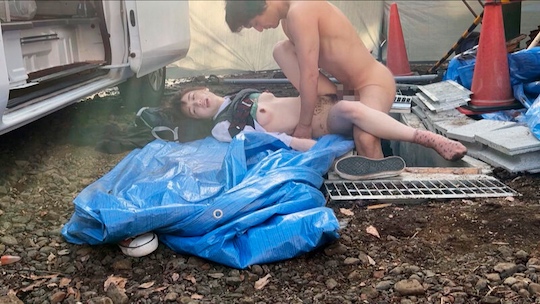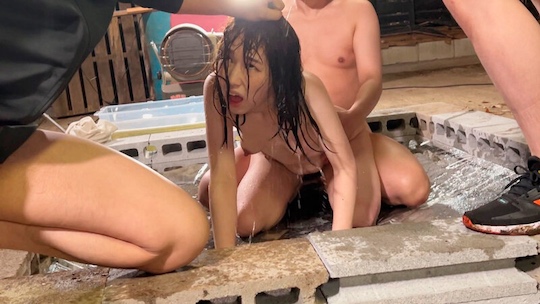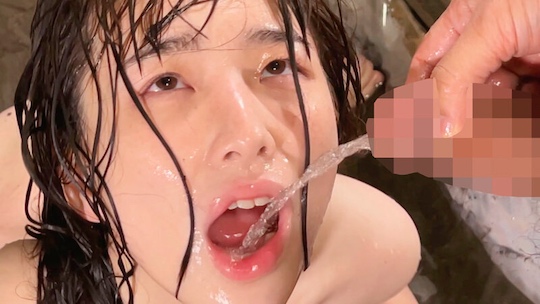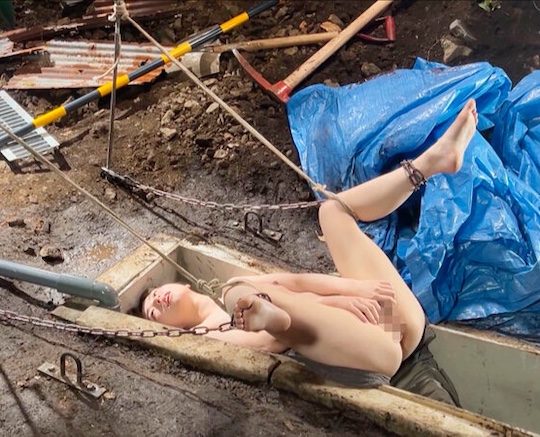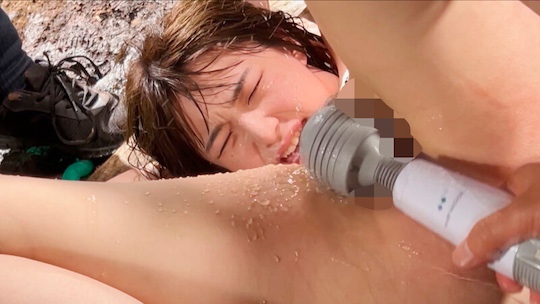 It actually reminds us of the voyeur in Kobe who would lie in such a drain to take photos of girls' underwear as they walked by.
In many ways, though, this is just an update on the well-established sex-slave storyline of many JAV, only this time the "prison" where the girl is kept is pretty unusual. The video (OMHD00018) comes out this week in Japan.
Since her debut for Moodzy in April 2021, 23-year-old newcomer Mai Kagari has starred in dozens of releases, and this high-profile production is likely to boost her career further.