Refrigerated chilled panties for sale in Akiba in underwear vending machiine
Yes, I know. Us Japanese are a strange bunch. There are plenty of folks who like used panties of course. And there are even people who like refrigerated panties!
A hot day? You want an ice cream? A cool drink? No, let's get some nicely chilled panties!
Yes, for 980 yen (about $11.60) you can get yourself a pair of refrigerated girls' panties in either pink, blue or mint green. Blue is apparently the most popular!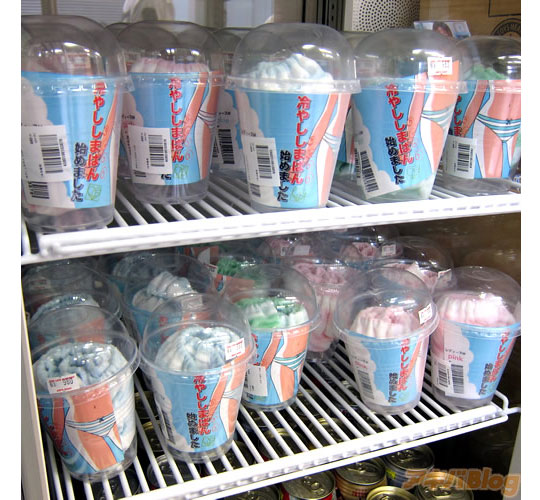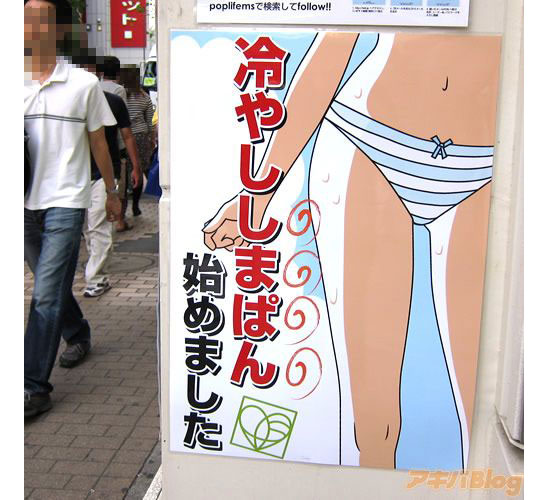 Personally I can't think of a better thing for the last humid weeks of summer! I know what part of me gets the most hot on a sweaty day! It's still over thirty here in Tokyo so I might just have to head out to Akihabara right now.
It's been making the news overseas too, especially in Taiwan and Hong Kong, though it's yet to really break out in English-language internet…Our reputation as a nation of freaks is surely sealed!
For a steadily growing choice of Japanese girls panties, Kanojo Toys is the shop to visit.