Rakuten Girls baseball cheerleader Mizuki Lin gets wet and nude
In October last year, we posted something about the extraordinary phenomenon that are the Rakuten Girls in Taiwan: the squadron of cheerleaders who entertain fans at games played by the Rakuten Monkeys, a baseball team sponsored by the Japanese e-commerce giant. The results, especially when the cheerleaders dress up as office ladies in tight skirts, are amazing — even if they are unlikely to convince feminists that baseball is not just for guys.
Now one of those Rakuten Girls, Mizuki Lin (Lin Xiang, 林襄), has posed for a semi-nude photo shoot that's surely a home run for her fans.
The 25-year-old Lin, who is Taiwanese but apparently fluent in Japanese, is shown in a series of wet, alluring pictures in the shower. Her sheer lingerie is turned see-through by the water, giving plenty of hints of her nipples. The sight of her slip clinging to her body like that should be enough to make anyone an avid baseball fan.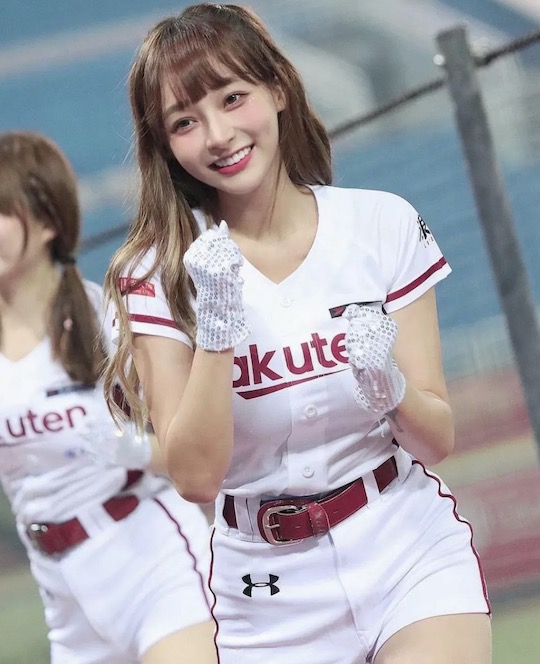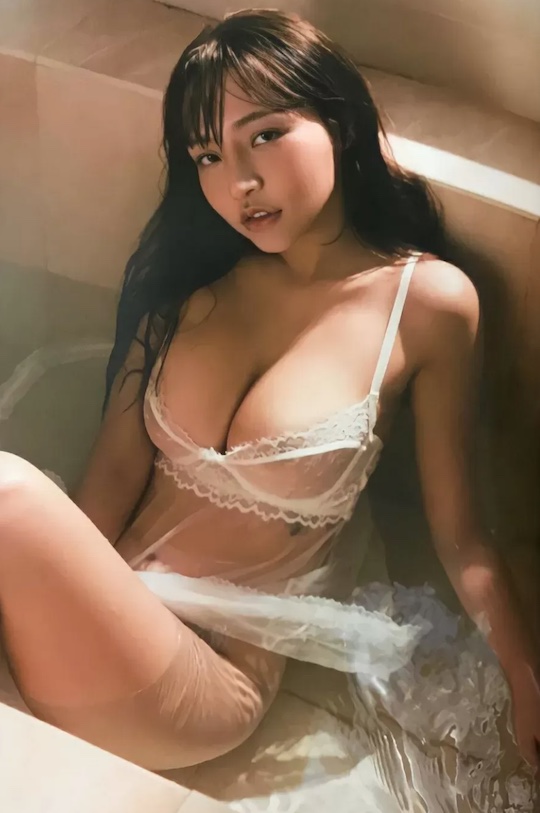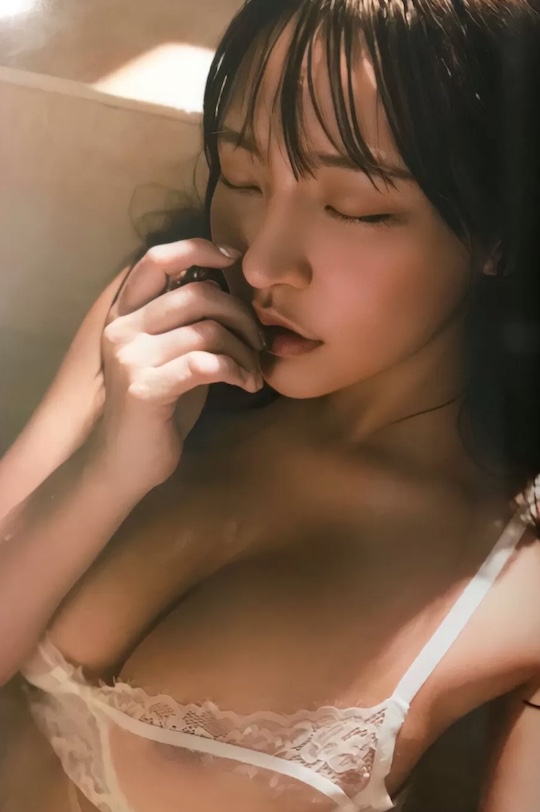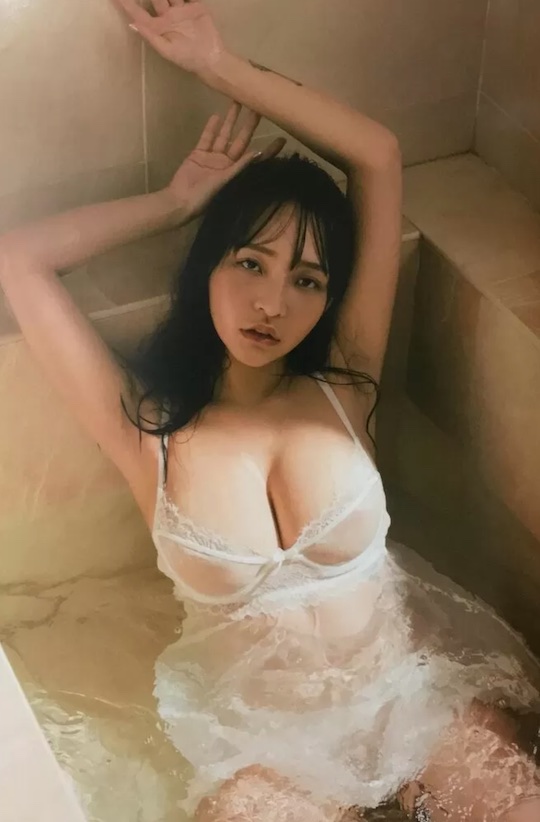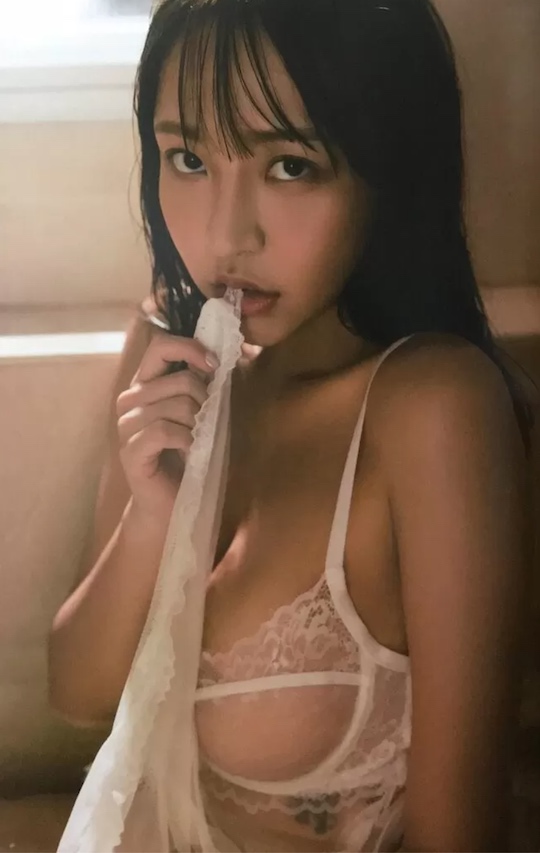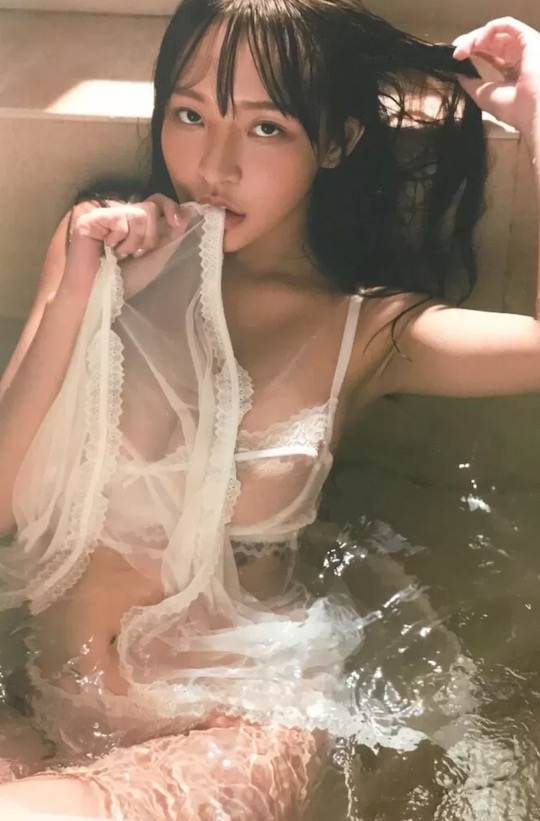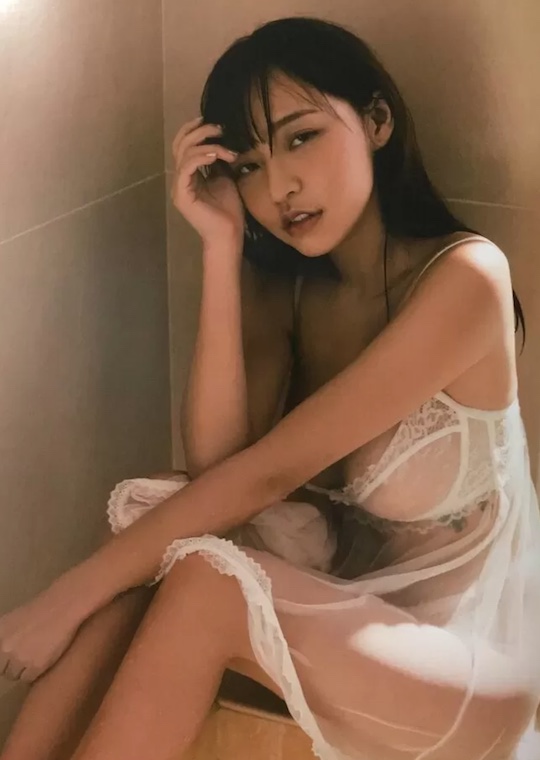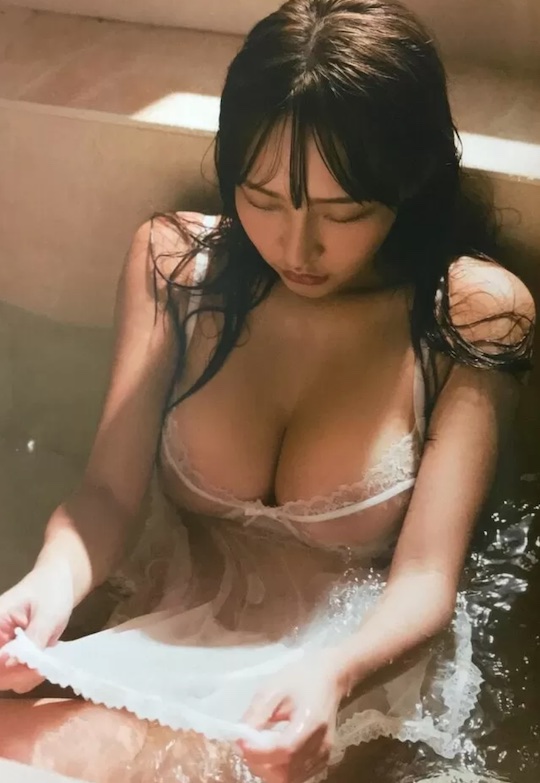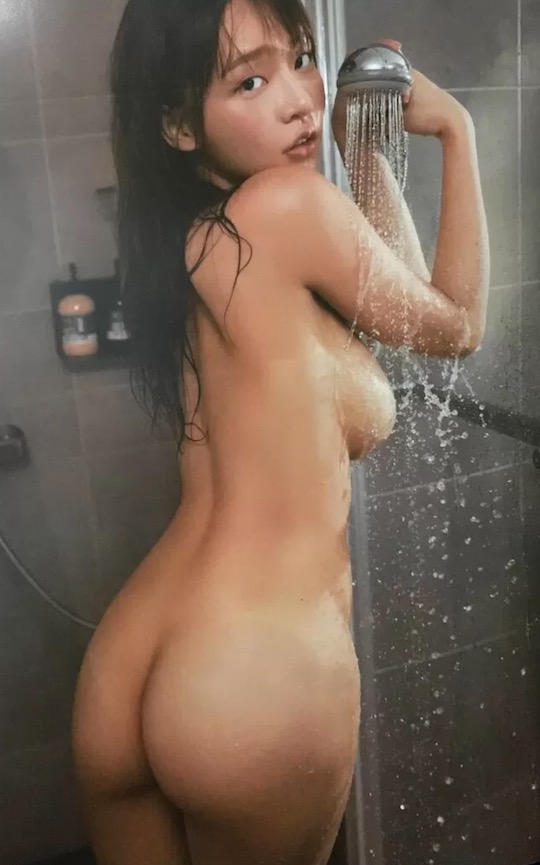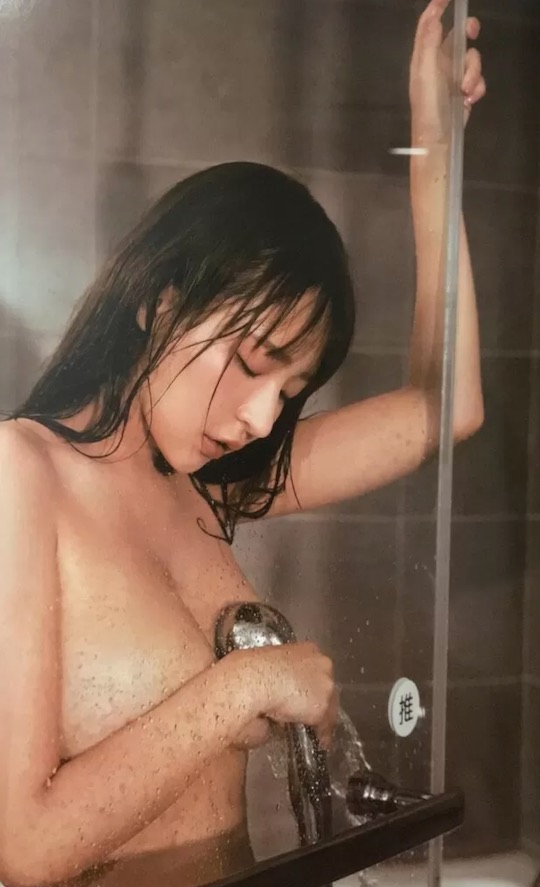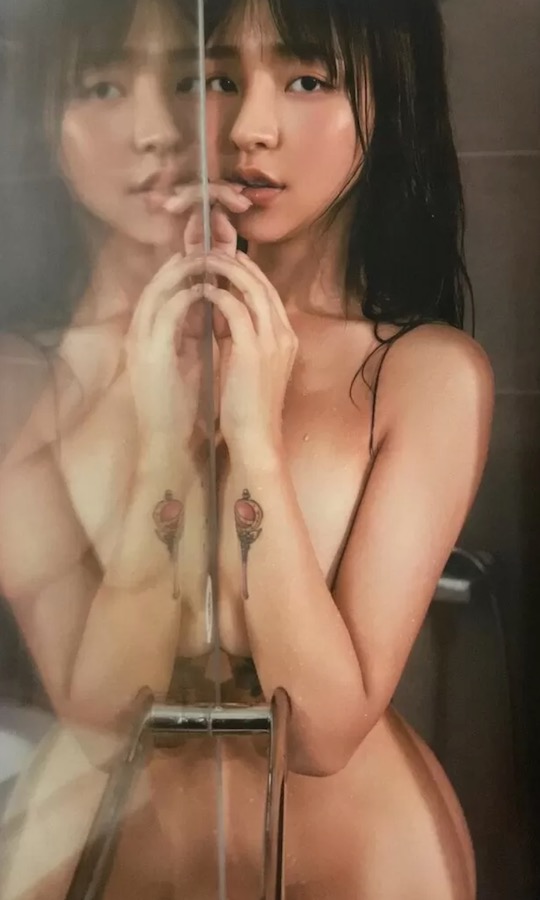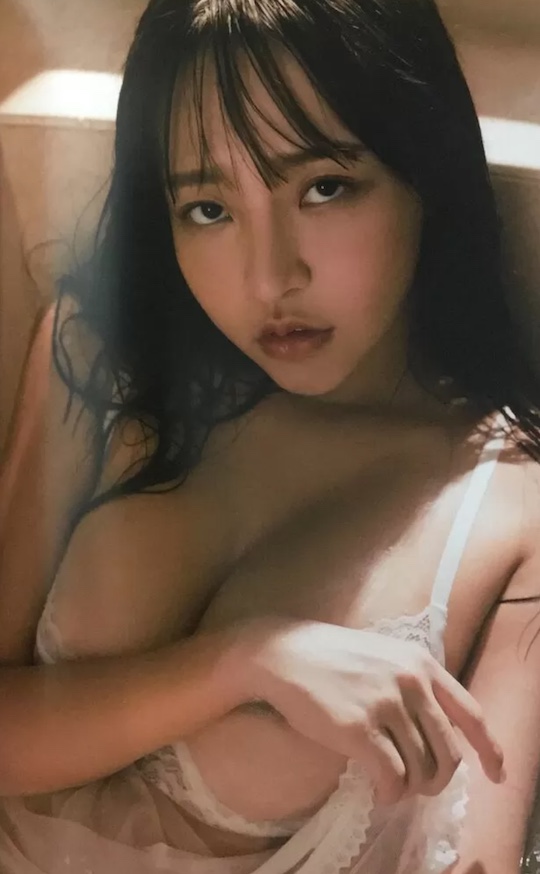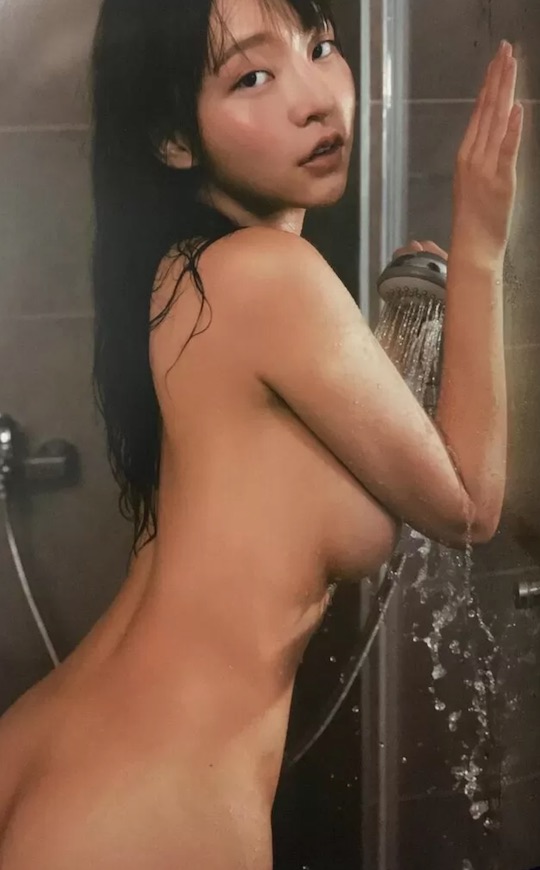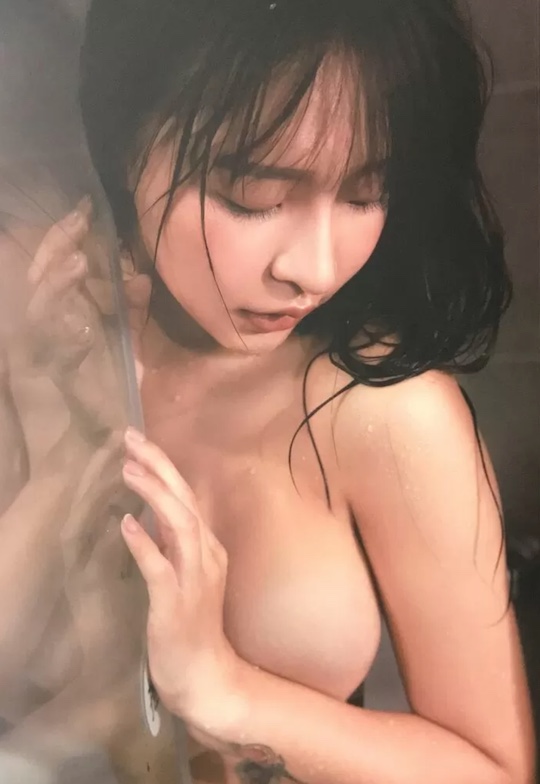 The shoot is spreading like wildfire on the Japanese internet since last week, but we can't ascertain if it's actually a recent release. Lin has previously released two physical photo books, but we're not certain if this specific shoot was included in one of those publications. Can any readers help? Lin's Instagram and Twitter are not helpful.
It's a shame she didn't go the whole hog and show more than her butt, though we're not sure what the situation is like in Taiwan regarding nude gravure.