Photo report from Orient Industry sex dolls showroom and interview with company president
Tokyo Weekender recently published a photo report from a visit to the Orient Industry showroom and an interview with the CEO, Hideo Tsuchiya.
As regular and loyal readers will know, Orient Industry is the leading sex doll manufacturer in Japan and whose luxury silicone companions are stunning.
Some love doll owners have rented out apartments for them, take them on dates, and develop an intimacy with the life-size figures that goes beyond simply the sexual surrogacy that genital parts made from soft elastomer allow.
Tokyo Weekender then spoke directly with Tsuchiya, who is now in his seventies and still going strong.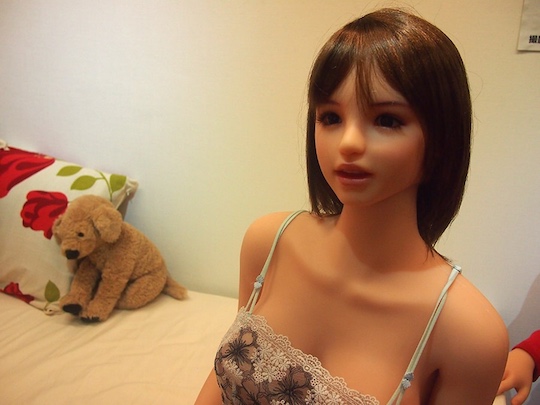 Here are some highlights from their conversation.
On average, how old are your customers?
Thirty years and older. We get some customers who are in their seventies and even in their eighties, if they still have their sexual energy. Really, the range in age is quite broad.
Where are the dolls made?
We have a factory in Okudo, about 30 minutes by train from the Ueno showroom. We have a staff of about 25 people who make the dolls.
What is it about the dolls that appeals to your customers?
Japanese people can be somewhat delicate, and simply, there are a lot of people who just aren't very good with women. It seems like more and more men are having a hard time to develop relationships. And a doll doesn't complain, and is quiet, and is easy to use.
Some of our customers have wives. Maybe they are living in sexless relationships. And once a couple stops having sex, it can be difficult to start again. Because men can be particularly sensitive — women can be quite tough when they say no! — rekindling the sexual relationship can be very difficult.
Is sex the only thing that your customers use the dolls for?
For some of our customers, it's not just about sex… If a person lives alone, they might be lonely. And just having the doll there helps deal with those feelings of loneliness. Bit by bit, the customer starts to feel a kind of closeness to the doll. They might start to want to talk to it .. there's a sentimental feeling that develops.
We were particularly intrigued by Tsuchiya's suggestion that Orient Industry has considered adding voice features and robotic functions to its dolls. (We just wish they would bring back the Party Dolls series with wine-dispensing breasts!) And the reason they don't offer a service making customized photos in the likeness of an actual human is eye-opening.
You can read the full interview on Tokyo Weekender.
Of course, we paid our own visit to the Orient Industry showroom and factory way back in 2012. Perhaps it's about time for us to return.