Netizens reveal the naked butt of ex-NMB48 idol Kei Jonishi
When you do a photo shoot, be prepared for netizens to do their work once scans or digital versions of the images go online. Industrious fans will use all the tools and software at their disposal to get the results they want.
In this case, a translucent, black dress fetchingly worn by former NMB48 idol Kei Jonishi on the front cover of her new photo book has been brightened to show that the young lady is not wearing any panties while she elegantly knelt in the sea.
While the results are a little artificial, they do expose Kei Jonishi's naked butt cheeks for all the world to see at last. It's clear that the 24-year-old was not wearing any panties, thong, or bikini bottoms to protect her modesty.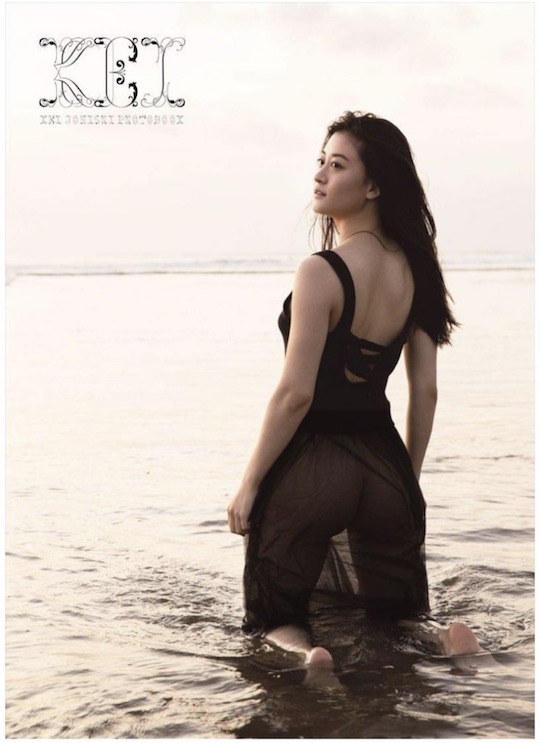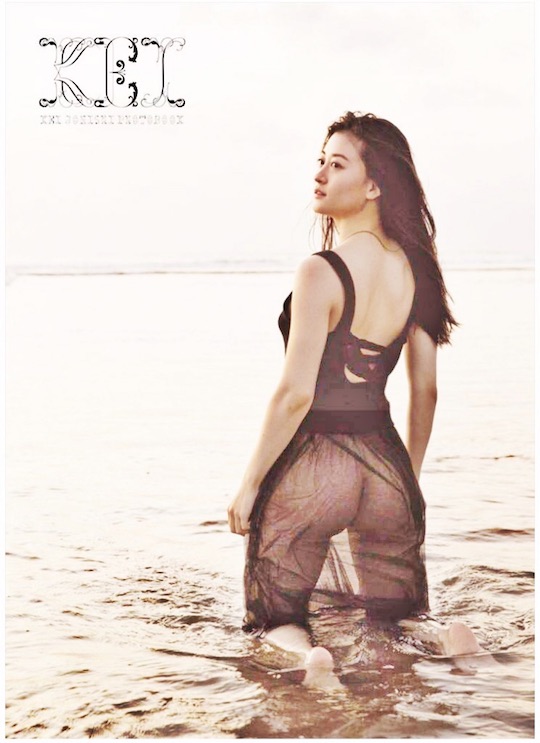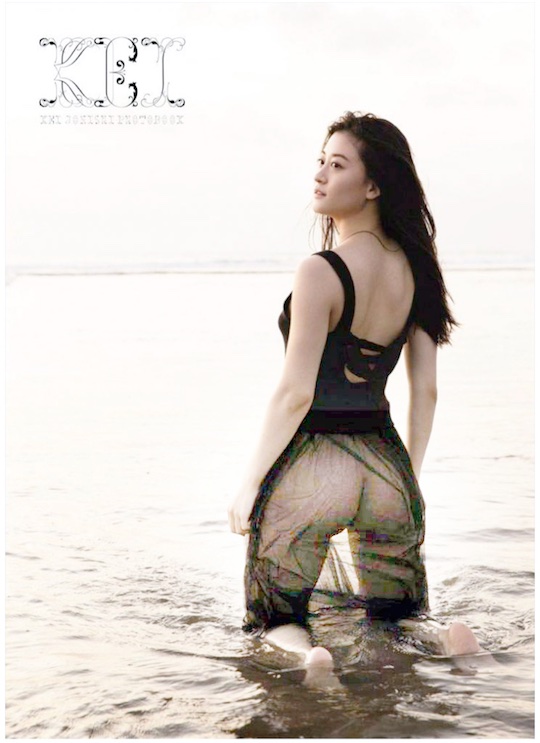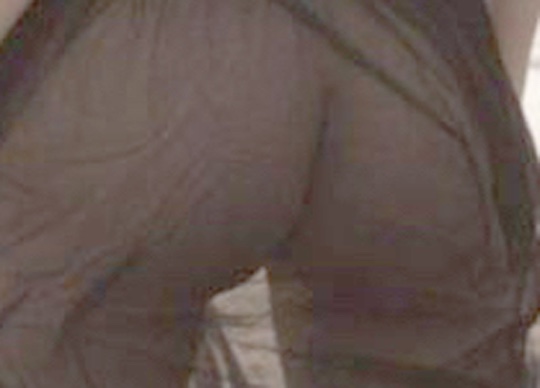 We presume the photographer and photo book editors were aiming for a slightly more subtle effect than this, but didn't reckon on the skills of netizens when their cocks are doing the driving.
Of course, if Kei Jonishi, who left the Osaka-based sister group of AKB48 in 2017, had really wanted to shift copies of her photo book, then she should have ditched the dress altogether.
The upcoming photo book, "KEI," is Kei's third.