Middle-aged Japanese men transform into attractive young women
Evidence at last that the future is doomed. We are set to be surrounded by avatars, augmented reality companions, and "enhanced" partners. Nothing we will see or touch — or even fuck — will be what it actually is.
Are we exaggerating? Perhaps.
But then look at what FaceApp can do! The app was recently used to transform nine male Japanese reporters into cute Japanese women.
Before you start fapping at these cuties, be sure to check the originals!
Of course, FaceApp has been around for a few years and YouTube is full of deep fake videos. But this is some of the most compelling evidence we have yet seen.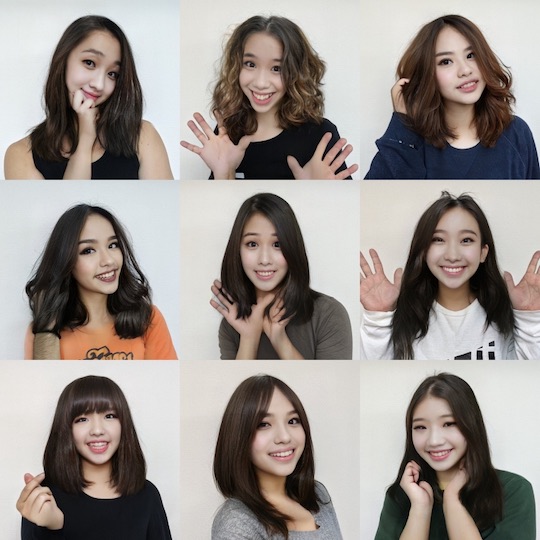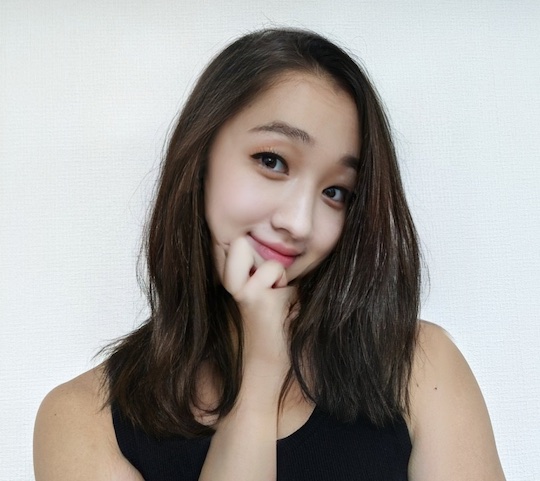 The trick is enhanced by how the guys are wearing girls' clothes. The gap between the mundane reality of a Japanese male in his thirties or forties and a cute Japanese girl in her twenties is brought into stark focus by some of the images that expose the man's arms, still thick with hair, while "wearing" the face of the girl.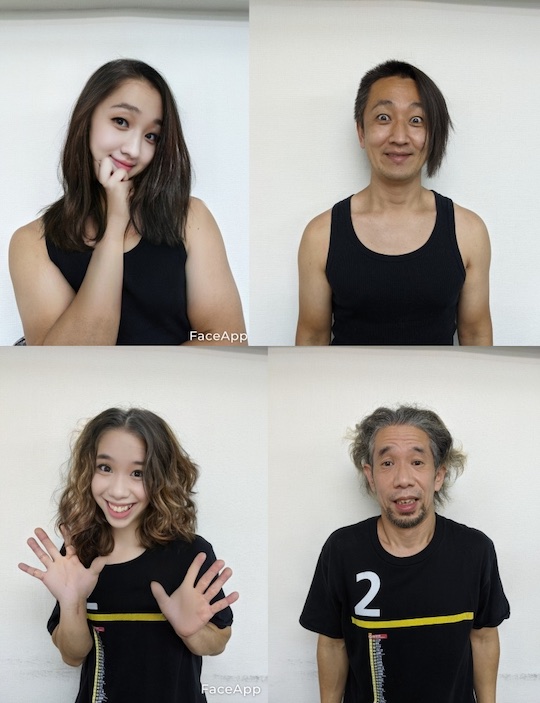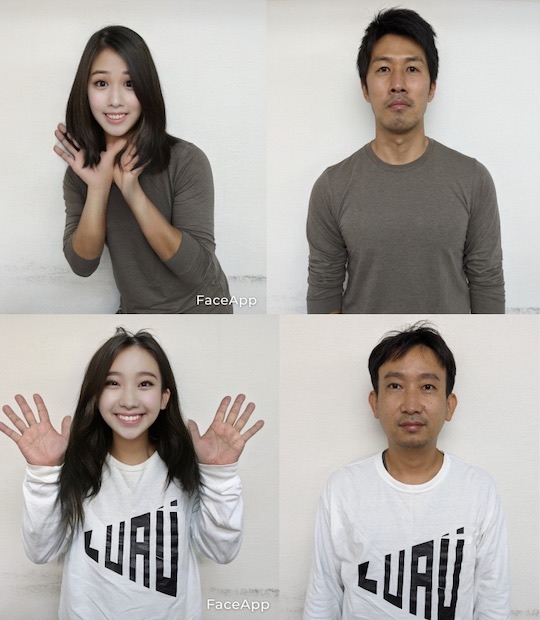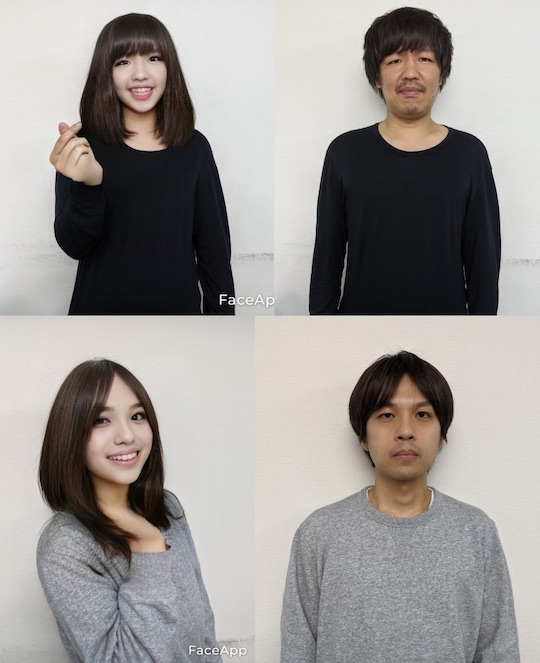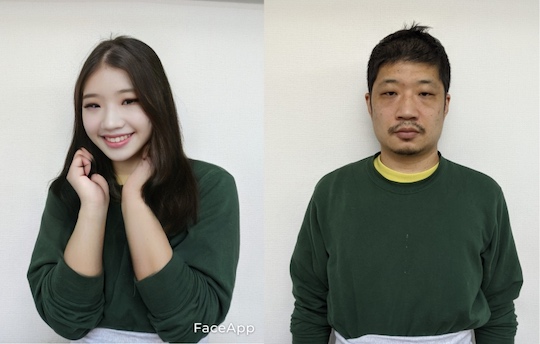 The truth is, though, you don't even need FaceApp to change your gender and become better-looking. As previous examples have shown, the Japanese art of josou cross-dressing and cosplay skills are able to turn any ordinary guy into a cute girl. Or in the case of Shiseido, you just need a schoolgirl's uniform and some makeup experts and hair stylists on hand.