Man arrested for organizing sex parties in hotels
A self-employed man from Nagoya was arrested by Aichi police on May 30 on suspicion of violating the anti-prostitution law.
According to Japanese media reports, the 50-year-old man is accused of holding sex parties at hotels.
The man organized over 50 such gatherings of men and women between September 2021 and around December 2022, usually involving half a dozen or so people each time. The male participants paid from ¥10,000 to ¥15,000 to join a session, though there was no charge for the women.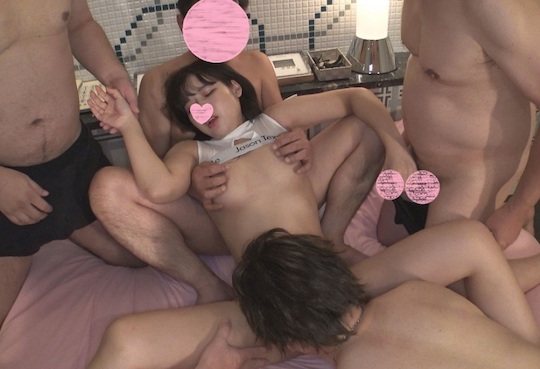 Participants were part of an online club or organization of people who wanted to take part in such orgies. There were around 800 members (750 men and 50 women)!
Police rumbled the online club when they got a tip in September that people were using a hotel to hold sex parties.
Since everyone was a consenting adult — at least, hopefully they were — we struggle to see the "crime" here.
Indeed, the man is quoted in media reports as claiming he did not believe what he was doing was prostitution.
Police sometimes strive hard to crack down on these sorts of activities for reasons we don't fully understand. Last year, a man was arrested for similarly using hotel rooms to host orgies and the only crime they could pin on him was fraud, since he didn't pay for the number of guests who actually used the room.
Such sex parties in hotel rooms are also harder to prosecute on grounds of public indecency (obscenity).
It's not impossible, though. Last June, Shizuoka police arrested a man and woman in their fifties for organizing a sex party with 120 people at a hotel overlooking a lake. It seems they hired out part of the hotel for the event but police arrested them for "assisting public indecency." At least two participants in their thirties were arrested for public indecency during the two-day event itself (we presume they were having sex in public areas of the hotel), which led the police to the organizers.
This latest case in Nagoya seems to have constituted "mediated prostitution" because the organizer took money from the men and paid the women a few thousand yen each (a very low fee that was probably more for covering their travel expenses).
If we were the judges presiding over these cases, we would dismiss them in a thrice! Let consenting adults do what consenting adults want to do as long as they aren't harming anyone.