In praise of Korean geongangmi healthy beauty and muscular females
We've written in praise before about sporty and muscular Japanese women, from actual athletes to nubile gymnasts.
So we were pleased to hear (perhaps rather belatedly) about this trend among women in South Korea for geongangmi, or "healthy beauty," which has led more women to embrace a larger, muscular physique over the slim and slender look that dominates the mainstream.
Korean female bodybuilders are not new, of course, but this is a more mainstream look that celebrities have promoted, such as pop star Hyolyn and popular actor and boxer Lee Si-young.
Traits included a strong tan and muscular body that makes you look outgoing and active.
Here is Hyolyn, who certainly looks like she could take on any Japanese music idols.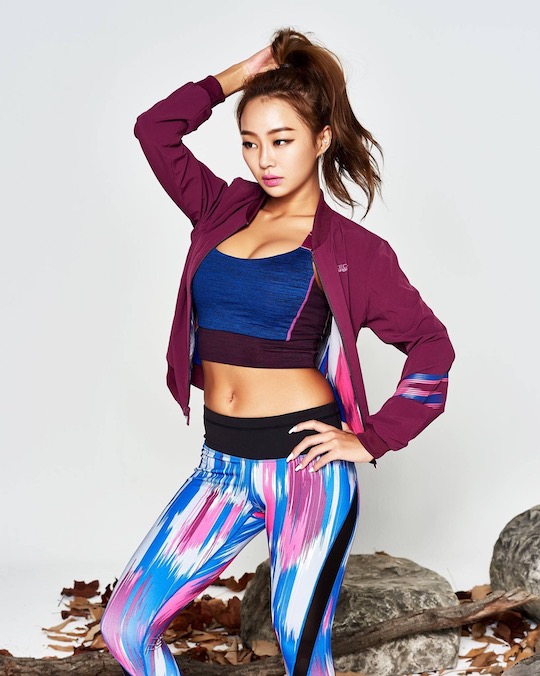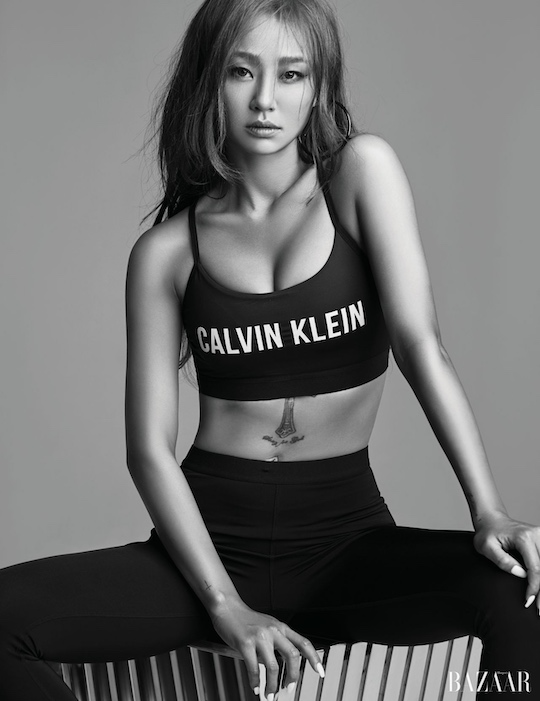 Here is 26-year-old Yoo Wonhee.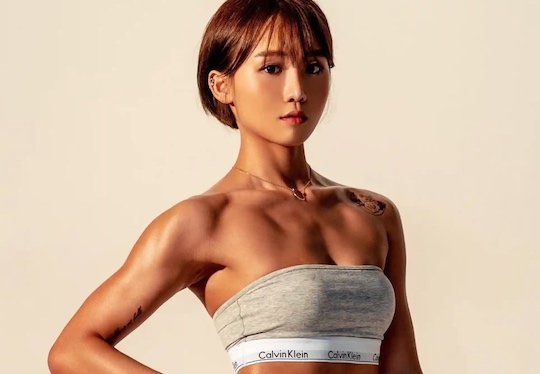 And this is fitness model Sara Choi, who we assume likes to be on top.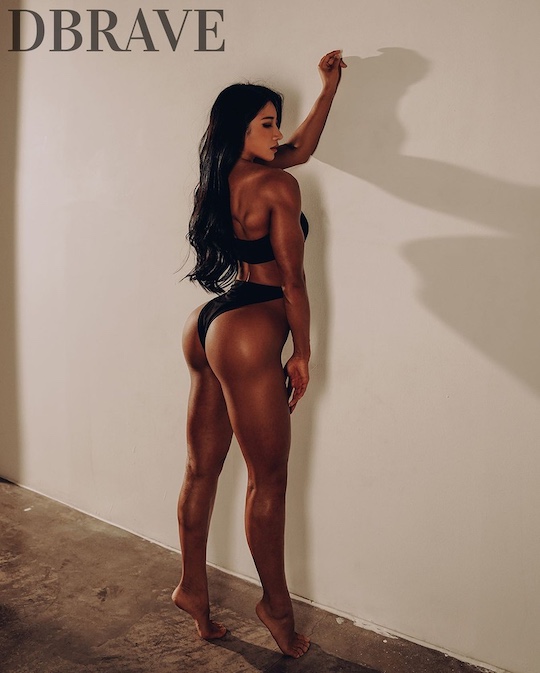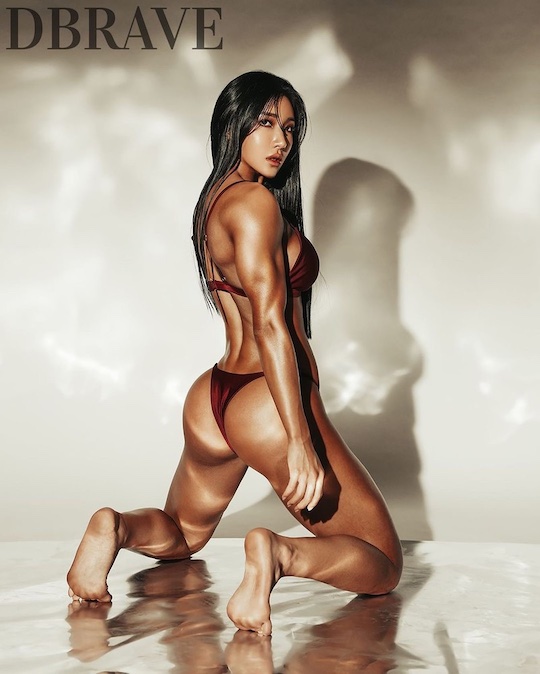 Of course, this is, at least in part, a challenge to previous ideals of beauty in East Asia as pale-skinned and skinny, though geongangmi is itself arguably another ideal that is difficult to obtain for most women.
Incidentally, among Japanese women, our current favorite lady who could be described as geongangmi is Rose Melle, who shows off her amazing physique on social media in almost daily selfies from the gym.