Japanese porn star Eimi Fukada claims men should pay for dates
The immensely popular Japanese porn star Eimi Fukada landed herself in hot water this week by complaining on social media that men should pay for dates with girls.
Fukada, who last year held a 24-hour "free hugs" event for fans, reasoned that women already have various expenses that men don't, such as hair styling, makeup, and clothing costs, not to mention the time the women spend getting ready for their date.
She said men should pay the "date charges" — presumably meaning paying for all the costs of the date (meal, drinks, movie theater tickets, etc.), not an actual "fee" paid to the woman for her time, which would be compensated dating.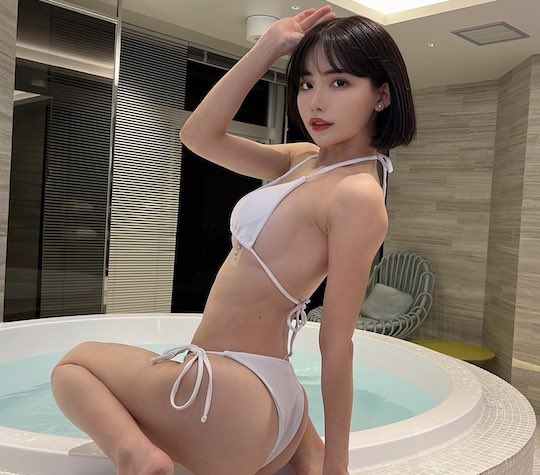 The 24-year-old adult video star's comments quickly sparked an inevitable backlash and she deleted the offending tweet she had posted on February 12.
She then issued an apology video on her popular YouTuber channel (1.2 million subscribers!) on February 13, though even this has led to criticism that she is actually doubling down on her view by appearing in the video with others who ultimately support her stance.
We personally don't think Eimi Fukada is right, since women also work and many prefer to split the costs, but we also think this is a storm in a teacup. She's allowed to have her opinion and she probably knows a lot more about compensated dating than most, since it's an open secret that gravure idols and porn stars do it (Yuria Satomi, for instance, was making so much money from her "boyfriends" that she got in trouble with the tax bureau).
On the other hand, the custom of guys paying for the meal, drinks, and so on essentially forms a de facto "payment" for the date that surely goes some way to covering, if not exceeding, the costs the girl pays to get ready. Another issue, though, is that some men believe that if they shell out for a meal and so on, they are entitled to expect sex afterwards. Eimi's comments were purely economic in nature but we wonder if splitting costs is not just fair, it also removes the pressure that some women may feel to give a guy his money's worth on a date.