Where in Japan to find the sexiest lingerie (and biggest busts)
It's not just about naked bodies. As we all know, lingerie plays a vital role in foreplay and the fun that happens before the real fun begins.
Well, now you can know the colors Japanese girls like to select for when they put on their shobu shitagi (sexy underwear for that special occasion).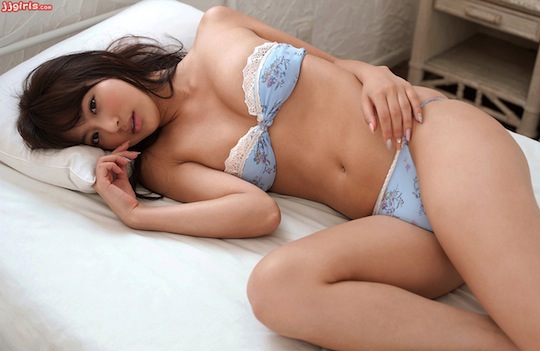 A recent poll by Love Cosme of over a thousand Japanese ladies across the whole of Japan has revealed their choices of sexy underwear… and it's got us salivating to know more!
This being the country of infinite kawaii cuteness, not surprisingly, pink was a the big winner here over much of the country, from Hokkaido to Kyushu.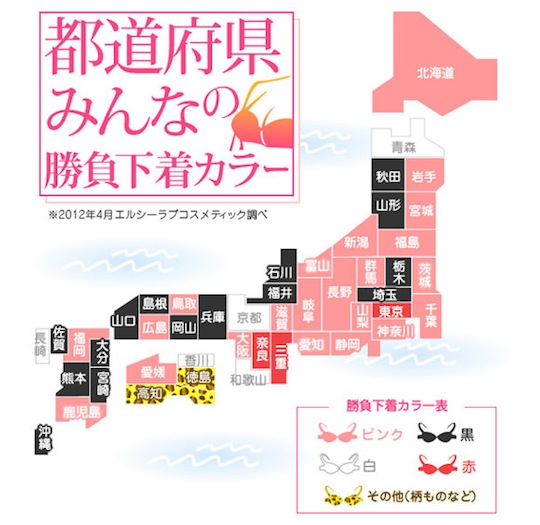 However, black was also popular in the north, south and even down in hot, hot Okinawa. Plus white is a fav in snowy Aomori and a handful of other places, such as elegant Kyoto. Tokyo, always a bit different, is one of only three places where the women chose red.
Intriguing, two prefectures in Shikoku like wilder displays of undies passion, such as lingerie with loud patterns!
Okay, so, before you get planning your next vacation based on the survey findings, a simpler option is to sample some used panties first!
Meanwhile, the same survey also revealed where to go to find Japanese girls with nice assets — useful information in a nation with notoriously flat chests!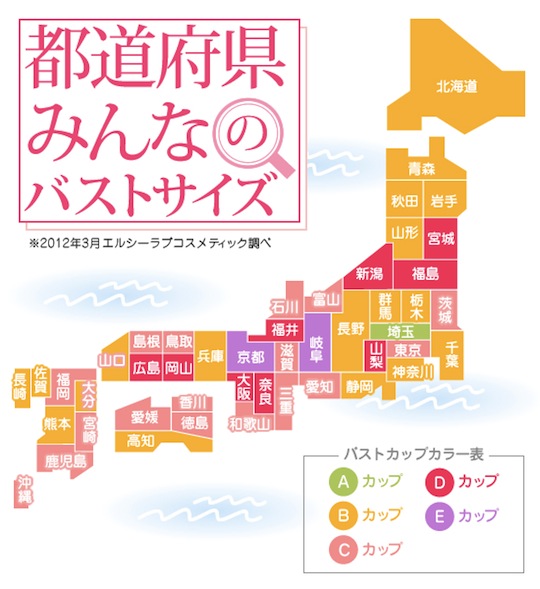 Well, apparently, Kyoto girls have the best busts — a whopping E-cup — joined by landlocked and snowy Gifu prefecture ladies. A sprinkling of other regions, including Osaka, claim girls with D-cups, while Tokyo itself gets a not-bad C-up rating.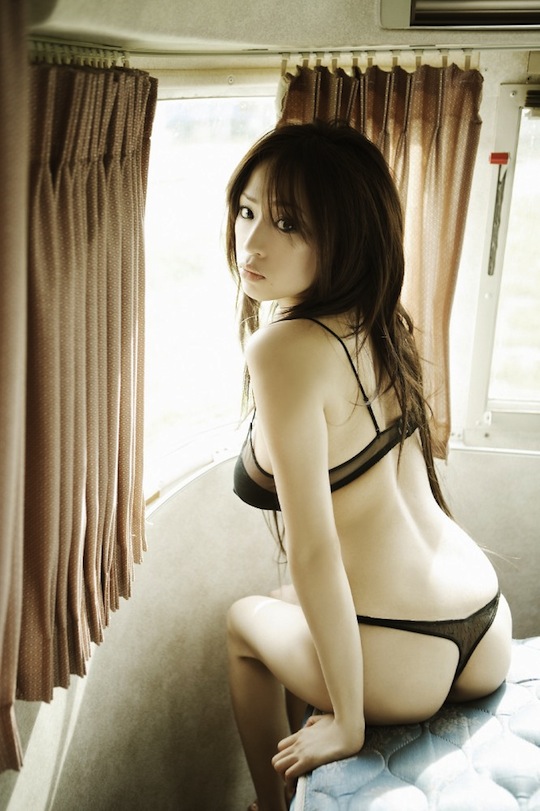 The poor girls from Saitama, the massive suburb of Tokyo, fare the worst, mostly just A-cups, it seems. Considering these ladies popular large portions of Tokyo nightclubs — all we can say is: You have been warned!