Feast your eyes on Hikari Mitsushima's debut nude scene in Life and Death On the Shore
Hikari Mitsushima is one of those interesting cases of a teenage music idol (in the Okinawan group Folder 5) who dabbled in gravure shoots before establishing herself as a serious actress.
She is now one of the most prominent performers of her generation but also a mainstream celebrity of sorts, appearing in advertising campaigns and singing and starring in a memorable Mondo Grosso music video last year. This is mostly because the 32-year-old Okinawan native is very attractive: her striking appearance can be attributed to her Okinawan roots and being a quarter (as opposed to a haafu) — her grandfather is American.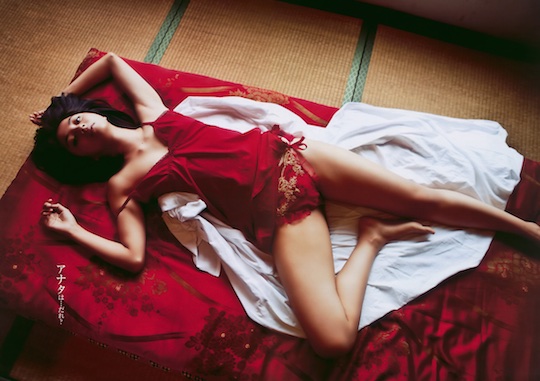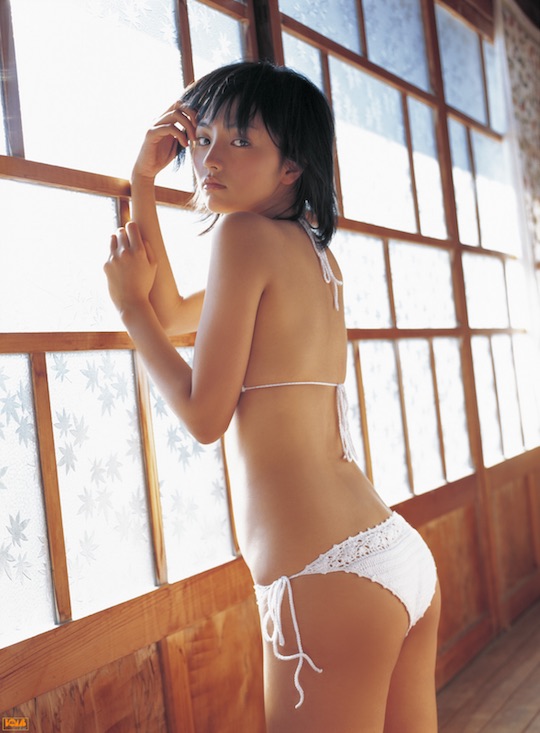 She married the director Yuya Ishii in 2010, but they divorced in 2016. She is now said to be in a relationship with the actor Kento Nagayama, who whom she appeared in Life and Death On the Shore (Umibe no sei to shi) (2017).
That would not make for the usual story we write about on this blog, but the film — a drama set in the postwar period — also features Mitsushima's first nude scene.
She takes off her clothes in a night-time scene, revealing her modest but alluring chest. She pours water on herself and lets the water drip from her wet, slender body. In Japanese, nude or sex scenes are called nureba (wet place) — and that's literally the case here.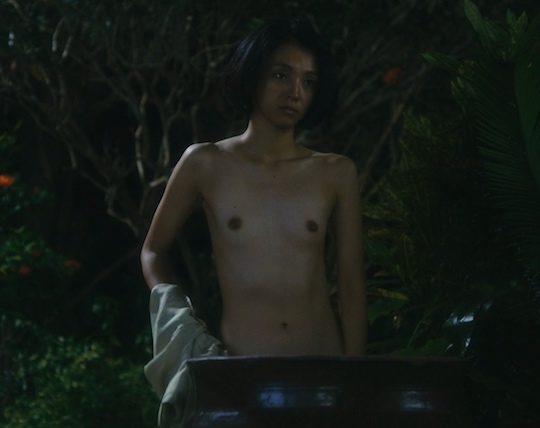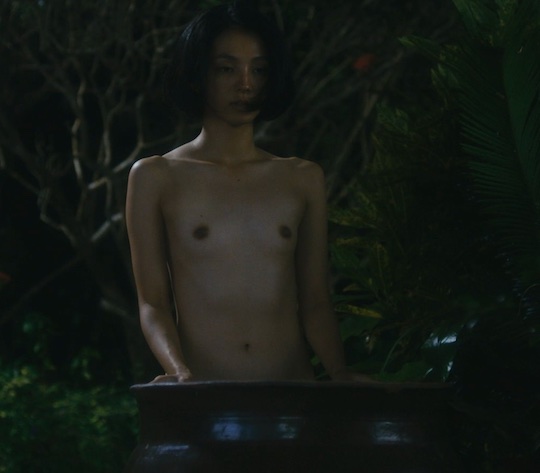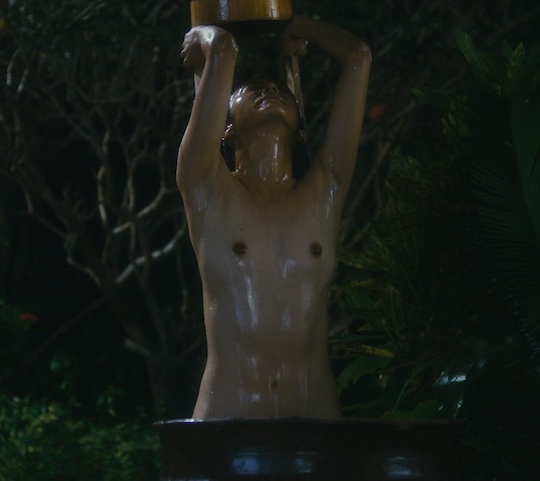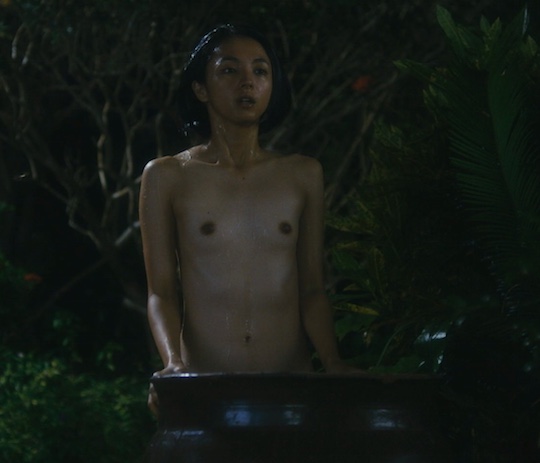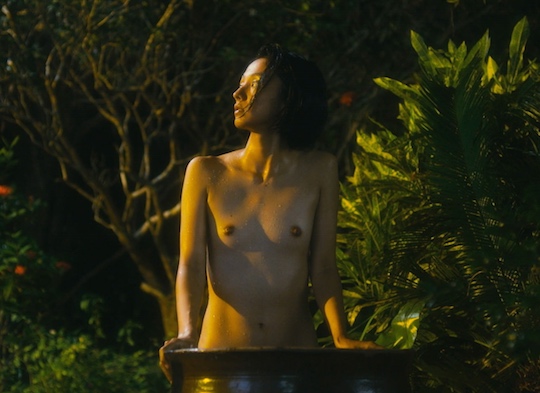 As far as we are aware, this is her much-anticipated debut nude scene. She did have a leading role in Love Exposure, an epic two-part film by Sion Sono, in which she had an erotic masturbation scene and a semi-nude shower scene — but no genuine nudity until now.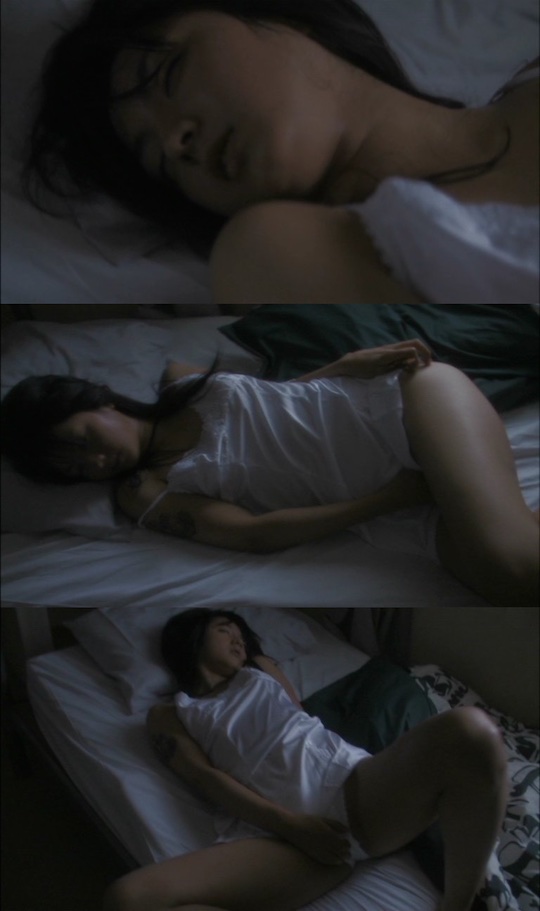 Incidentally, Sono's films frequently have amazing nude sex scenes. Past triumphs include Megumi Kagurazaka, Ami Tomite, and Nana Seino.