Atami Hihokan: The last sex museum in Japan
Hihokan (literally "secret treasure hall") are Japan's sex museums, a wealth of postwar kitsch that fester around the country.
Now Atami Hihokan, one of the most famous of them all, has apparently achieved the dubious honor of being the last remaining sex museum. Like a lot of regional facilities in Japan, the effects of a changing economy, cheaper overseas travel and depopulation have meant that the countryside is full of rotting and rusting theme parks and museums. The Hihokan have sadly not escaped this fate.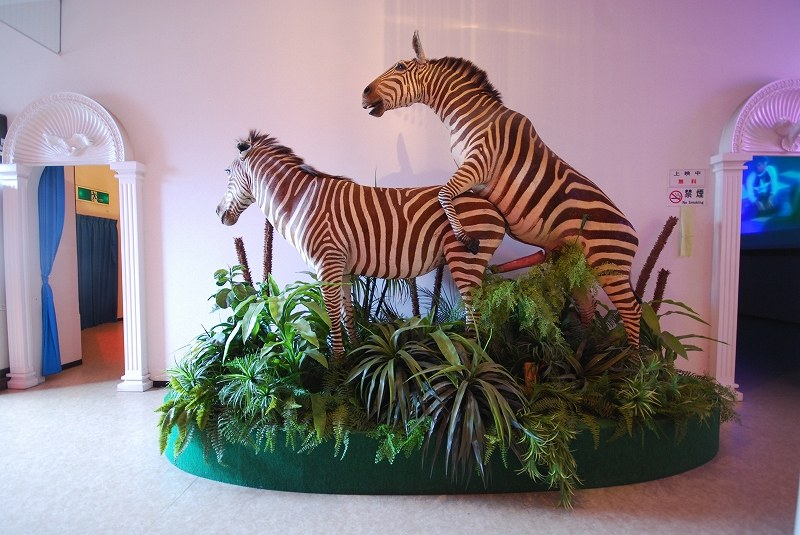 Image of Beppu Hihokan via Hakkaku Culture
The Hihokan (sometimes spelt "Hihoukan") were built with the intention to titillate and educate. Young couples on their honeymoon or couples on an adulterous weekend away in an onsen hot spring town would sneak into one to giggle at the tongue-in-cheek, sometimes outrageous displays.
The first one was Ise Gansokokusaikan, which opened in 1972 as the brainchild of one feverishly ambitious local businessman. Before long, gaudy Hihokan were popping up in numerous resorts all around Japan. During the 1980's there were about 20 museums.
They are tacky, of course, and deliberately so. There are animals, mermaids and the occasional Marilyn Monroe statue. For the most part, the exhibits are primitive in theme, with lots of phallic objects and Shinto motifs (as we know, Shinto is fundamentally erotic). They are so retro and silly they have inspired their own range of books and admirers, part of a trend in recent years for so-called "B-kyuu" (B-Class) spot tourism, represented perhaps best by this blog. We particularly recommend the book "I Love Hihokan". Even if you don't read Japanese, there are lots of great pictures and it's possibly the most comprehensive book out there.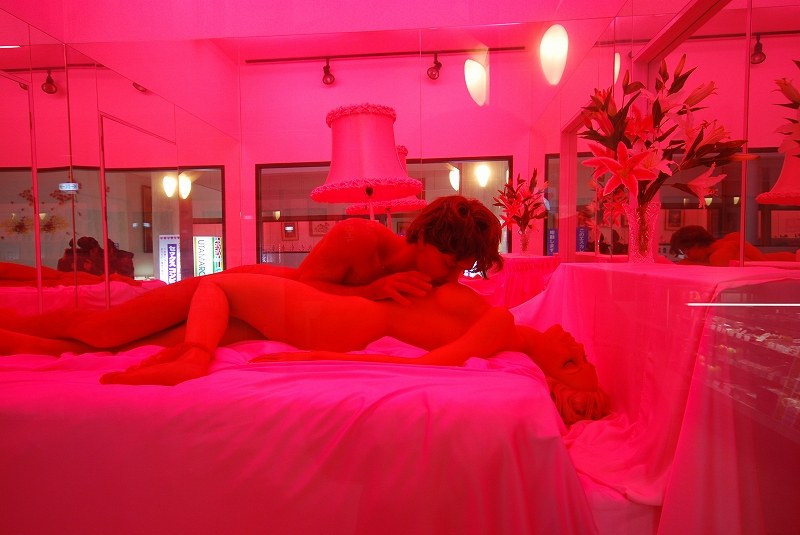 Images of Beppu Hihokan via Hakkaku Culture
Sadly, the shabby Hihokan are no longer needed in the digital age, where porn is available in just a click or a swipe on a phone. Now we prefer photoshopped models and
Also, sex education has now increased and people sleep together, possibly even live together, before they get married. The need for a Hihokan to get a young couple in the mood is gone.
Shizuoka's Atami Hihokan is now said to be the last, following the closures of museums in Saga in spring 2014 and Kinugawa in Tochigi at the end of December.
The three-floor museum features a Marilyn Monroe mannequin, a giant whale penis penetrating a whale vagina (not something you will see at an aquarium), a Shinto shrine maiden automaton, a pair of winking buttocks, a whack-the-mole game with cocks, a mannequin recreation of the Yoshiwara prostitute cages… and so much more.
Long may it last!
Update The Atami Hihokan closed in 2020.