Survey finds that 26.9 percent of Japanese models receive sexual harassment
A Japanese newswire article about sexual harassment among aspiring models and idols is doing the rounds, confirming what we've been saying for years.
Apparently, a government survey has shown that 26.9% of Japanese young female models and starlets have received "unwanted requests for sexually oriented photo shoots".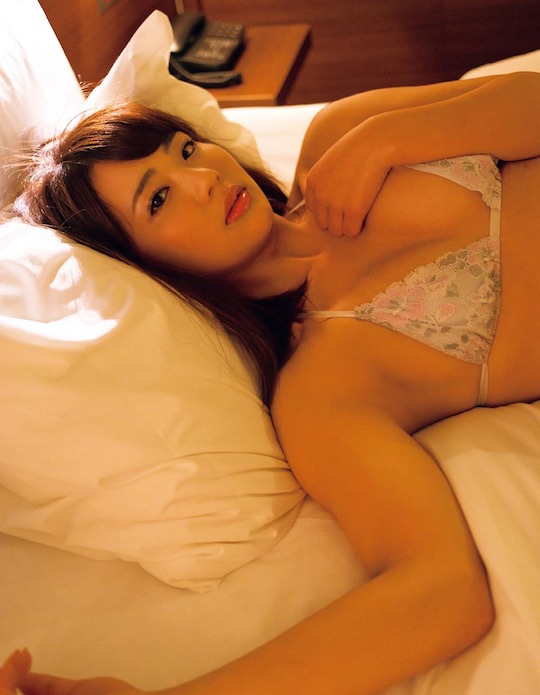 This comes hot on the heels of last year's controversy about widespread coercion in the porn industry.
In the first survey by the Cabinet Office on sexual abuse against young women, 7.7% of respondents had been offered contracts to become models or starlets.

Asked about details of requests for pornographic shoots with multiple answers allowed, 58.5%, the largest group, cited pictures in bathing suits or other revealing clothes.

The second-largest proportion of respondents, 35.8%, were asked to take off part or all of the bathing suits for photographs, followed by 22.6% who were asked for shooting of sexual acts and 20.8% who received requests for photos of their breasts or sexual organs being touched.

The proportion of respondents who accepted such requests was 32.1%.

Of them, 35.3% said that they were motivated by money, followed by 29.4% who were told that such requests were agreed upon in contracts and 23.5% who were told that many people would be annoyed if the requests were declined.

The survey was conducted online from Dec. 9 to 21, covering 2,575 women who were offered or applied for work as models and starlets. Of them, 515 were teenagers and 1,030 were in their 20s or 30s. In a preliminary survey, the agency asked 20,000 women aged 15 to 39 across the country whether they had been invited to or applied for such jobs.
We love gravure and AV but we want it to be a healthy industry for everyone: the performers and models, the staff and the fans. For this to happen, the industries need to expunge the widespread sexual harassment and the ingrained presence of gangsters.
As we know, idols and models often have to sleep with people to advance in their careers.
Let's hope this new survey prompts some serious action.