Written by: Megumi on August 5, 2010 at 2:40 am | In
Gravure & AV Idols
|
Discuss (4) »
Recently Japanese billboards have been dominated by the seductive face of singer Minmi and her latest album, Mother.

As you would expect from the title, Minmi is visibly pregnant. Being pregnant can be sexy, as the likes of Demi Moore have previously shown!
Japan too has a precedent for this.
The singer hitomi made headlines for this last year. She originally posed naked on her Love Life album. When she got pregnant she then had another naked cover for the sequel, Love Life 2, big belly and all.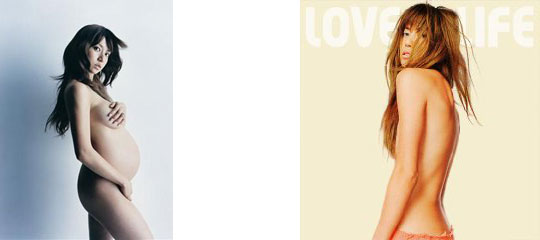 She followed that up with a series of very, very sexy nude shots!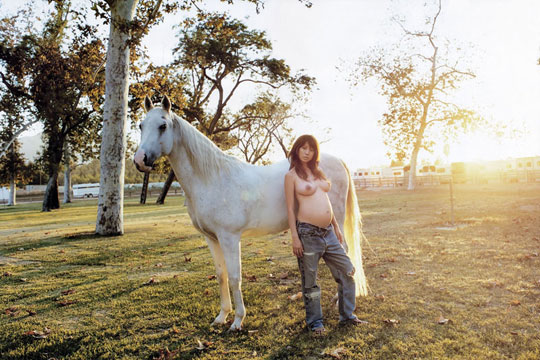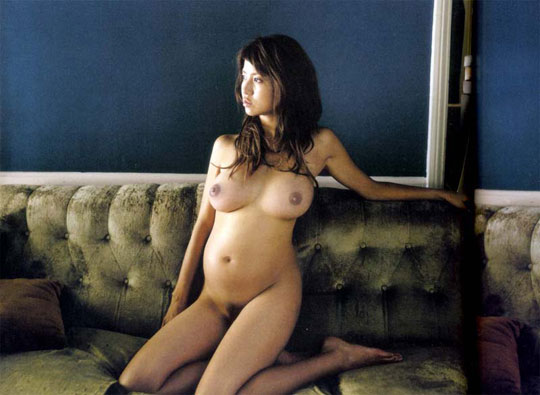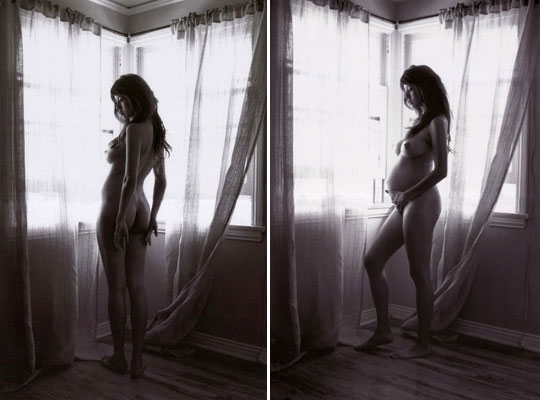 We all know that J-guys don't like to use condoms. I always tell Taro to put one on but if some day I get pregnant, I hope I can look as sexy as hitomi and Minmi!

Tags: Fetish, Idols
Category: Gravure & AV Idols
Other categories: Erotic Asia Blog, Erotic Japan Blog, Hands-on Reports, Product Releases
---
---
4 Comments »
RSS feed for comments on this post. TrackBack URI
Leave a comment
Presented by Tokyo Kinky