Tokyo rope bondage show and tour with Steve Osada
Recently I had the pleasure to meet the king of Tokyo's shibari scene myself, and the honour to watch during one of his sessions. A few days later then, since we share similar origins and got along well, he took me along on one of his tours with some of his admirers that came as far as from the US and Australia.
Both events were a first time experience for me. Not that I don't know the "dark side" of Tokyo well enough. I know the corners of Kabukicho and am quite familiar with all kind of adult goods of course, since the discerning product selectors at KanojoToys let me tag along.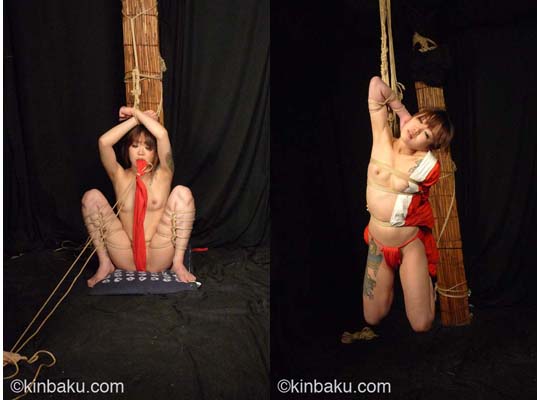 I am new to bondage and although I have to admit that it does not really give me a hard on myself…I really enjoyed watching the 3 hour session with Steve Osada tying up his sub, pulling her up, free her for a minute just to tie her up yet once more in a different position. Not only did I find the atmosphere in his small backside room just perfect for my dark fantasies…there was also a very artistic approach to it that I did not expect. Above all, Steve Osada is clearly a master in making the perfect knots and every very move is smooth and fast…
Steve presented us a selection of several techniques, of which, as an amateur, I cannot recall the names anymore, except for the "ebi" (shrimp) one…admittedly one of my favorites so far. At the end of the show it all became very "wa" (Japanese), much to my personal liking. A tatami (rice mat), sake barrel and all, with a fully-tattooed Japanese girl… Well done, Steve.
During breaks I could learn a lot: About Shibari, its history as one of the Japanese old customs, why Shibari is so popular in Japan and also about some very traditional Japanese dildo made out of some root that apparently makes the girls horny. Of course I asked right away where I can get these and got the right connection…so its available HERE now.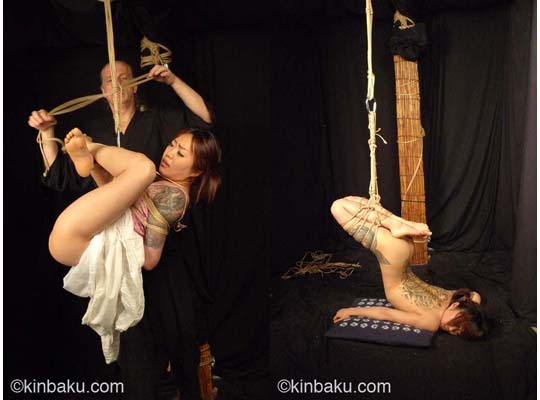 After this first introduction to the scene, I was invited to come along to discover some of Tokyo`s SM scene. We went to a nice, cosy bar with Japanese salarymen hanging all on hooks and in rope, super-sexy girls doing the candle thing on them. We had some drinks and after a while Steve took charge of the scene by heading for the stage, fuming up some steam and good lightning and tying and pulling up his girl. Nice one! As for me, I met a hot chick by the toilet but alas, almost time to go home. But surely come again and hopefully Steve will show me some more in the future to report on.
For the guys and girls among you that like SM, Bondage or just are interested in some very Japanese traditional thingy (more interesting than tea ceremony and what else JTB and HIS are trying to sell you;-)… Steve Osada's shows are surely the way to go.
For the ones of you that are already into it and know what they are doing… Kanojo Toys have added the original Steve Osada rope to their line. Get it HERE.