Multilingual model and actress Manami Shindo releases nude photo book, does first movie sex scene
It seems like everyone is doing nude shoots these days, from Nana Asakawa to Kyouka, Mariya Nagao, and Aoi Fujino.
Nude shoots can be a great way to make a comeback or boost a flagging career, or even, as in the case of Kyouka, go out with a bang.
Multilingual gravure idol and actress Manami Shindo, however, has already set a precedent in past photo shoots in 2021 that showed off her naked butt and (under sheer/wet clothing) breasts. Those shoots marked Shindo's full entry into the world of gravure — and what an entrance it was.
Now the 30-year-old has decided to go one step further and do a full nude shoot. It's for her new photo book, "Queens," which comes out this week from Kodansha. It is shot by veteran gravure photographer Koki Nishida.
We are not sure if this is truly a "full nude" like people are saying, since they are not calling it a "hair nude" (that would imply full-frontal nudity that displays pubic hair — a big line in the sand in Japan, legally speaking). Nonetheless, the book definitely features the most explicit nude shots of Shindo's breasts to date. We will do an update if we can find more pictures (update: more pictures now added).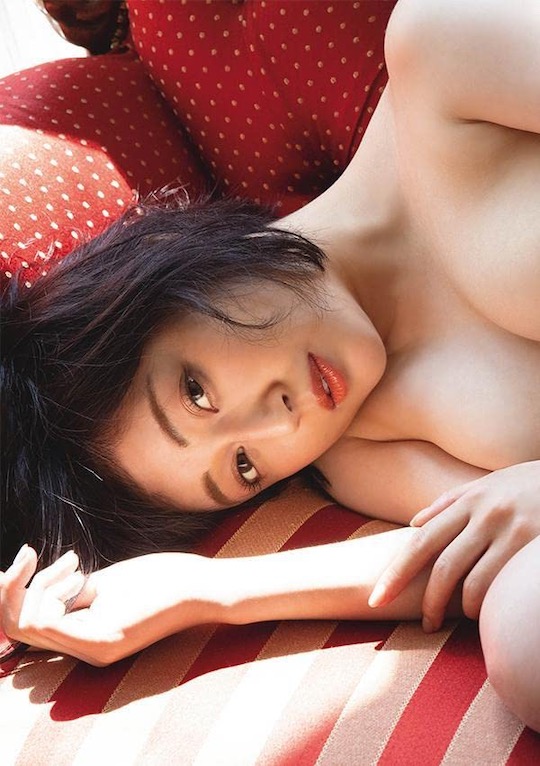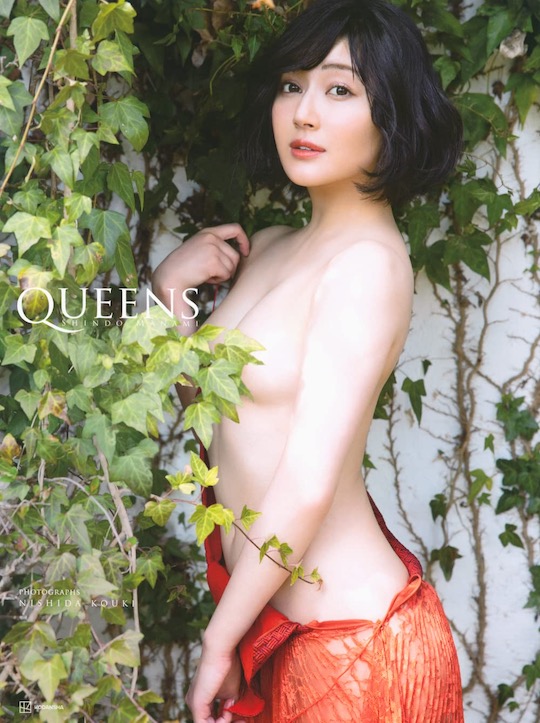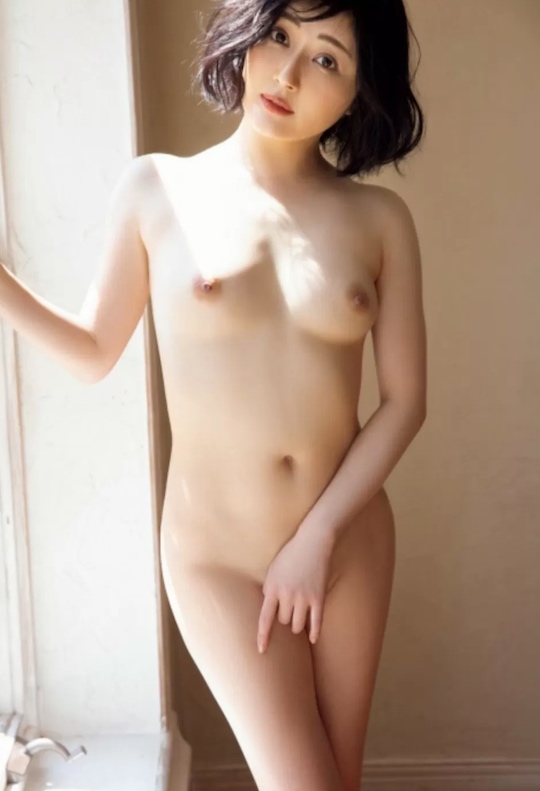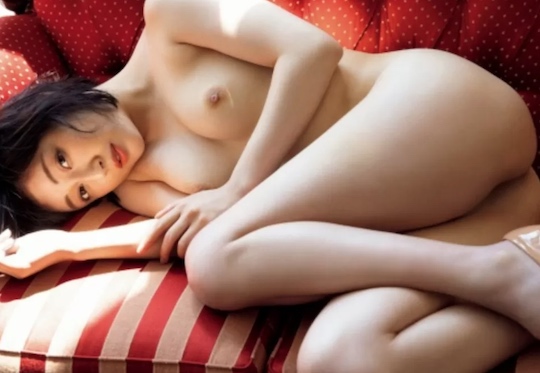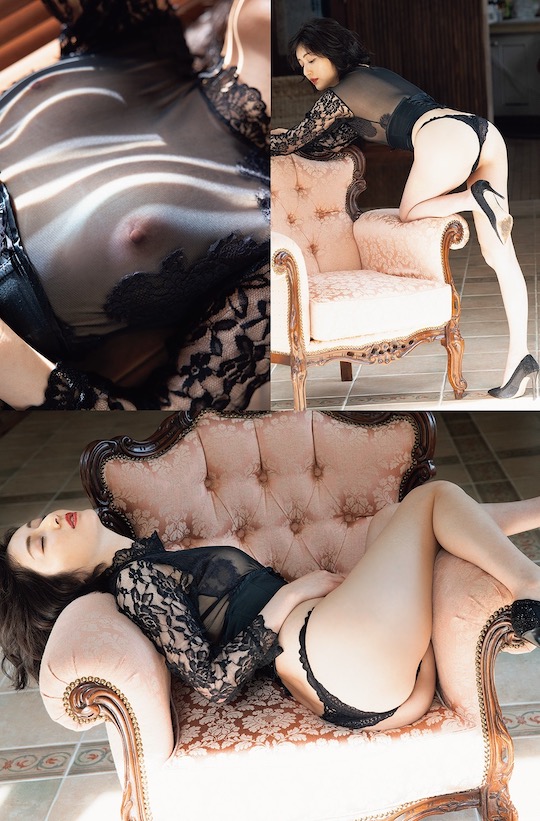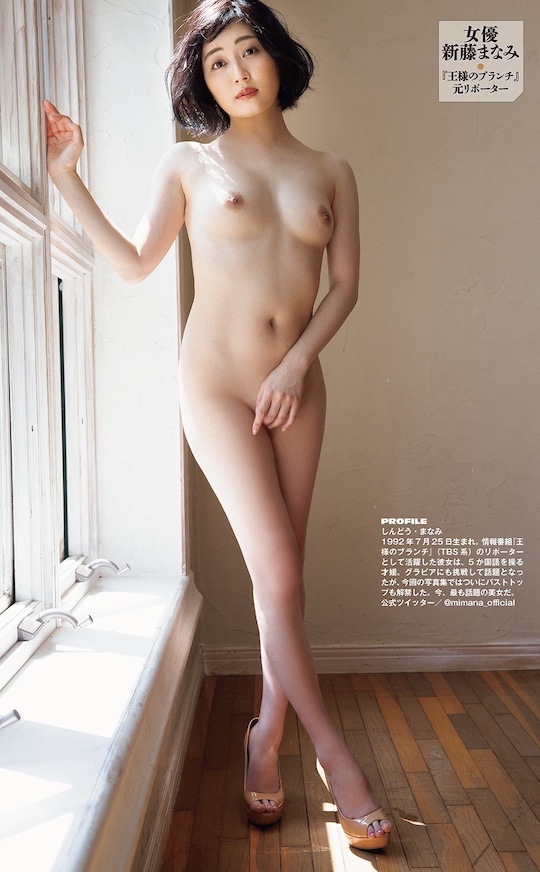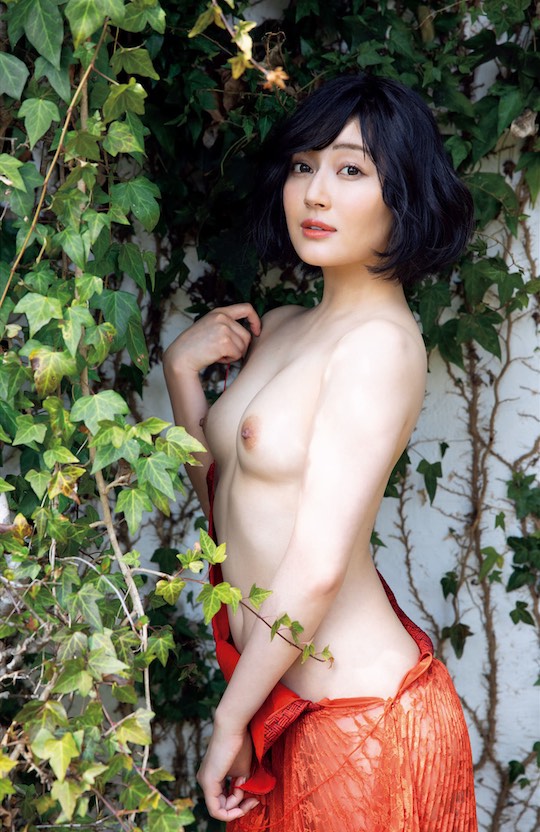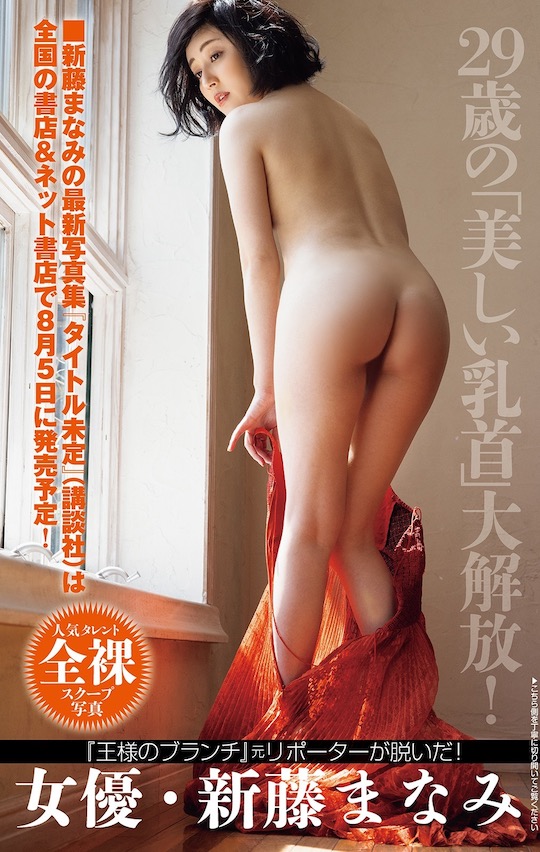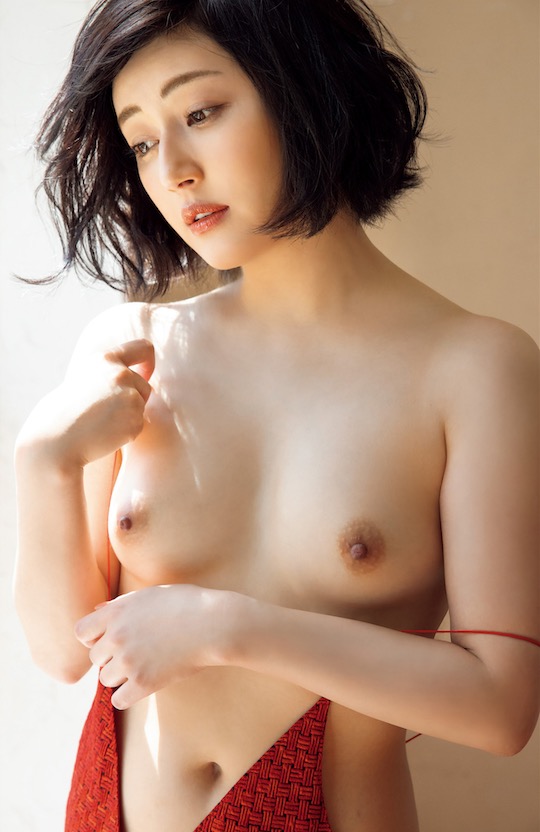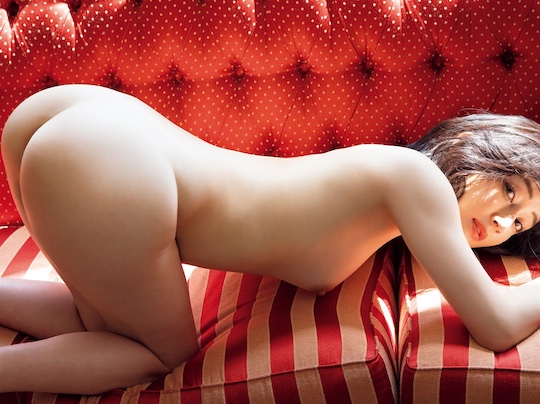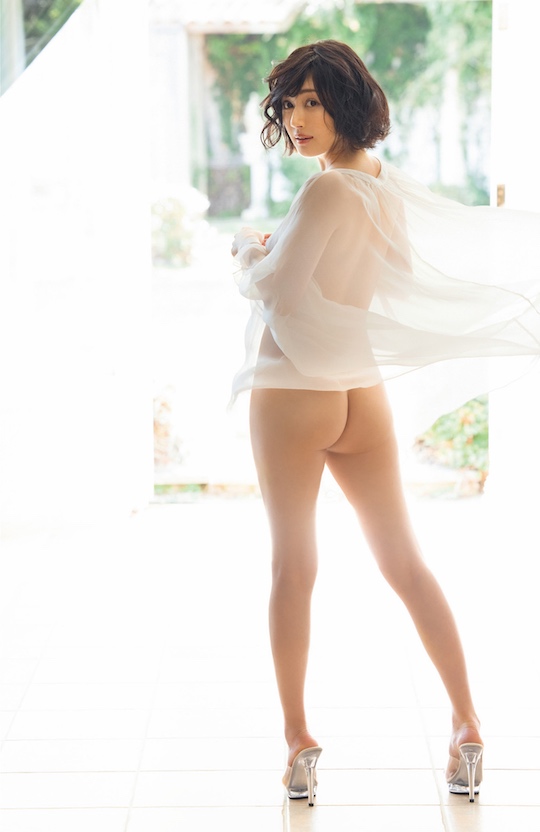 We love the brutal honesty of the former TBS reporter (who is rumored to have lost her job with the broadcaster due to a love affair). In the publicity for the new photo book, Shindo, who can apparently speak five languages, has admitted that she is too embarrassed to show the book to her father. She is also frank about her career choices. She says she only decided to start doing nude shoots last year because her first DVD release four years ago failed to sell well!
Shindo's fans can also catch her debut sex scene in the movie Far Away, Further Away, in which she plays her first lead role. It comes out in Japan on August 13.