Kobe serial drain panties voyeur arrested again
Some people don't learn their lesson.
Well, Yasuomi Hirai is nothing if not consistent.
We first reported on his unique "talents" back in June 2013, when he was arrested for hiding in a drain in order to look up the skirts of girls passing by over him.
Two years on, and Hirai is at it again.
Once again Hyogo police have arrested the panchira fetishist for hiding in a storm drain, all so he could take photos of pedestrians in Kobe.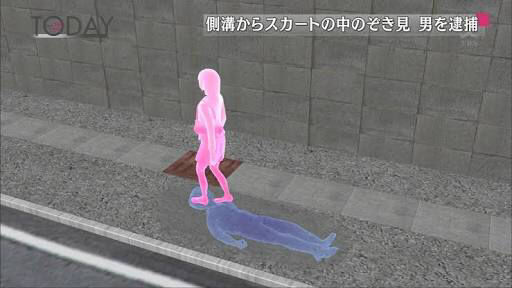 This time he was caught on August 16th after he was spotted using his phone to film up the skirt of a woman as she walked past the drain he was hiding in.
He had been in there for five hours, starting at 3 a.m.
The drain was around 55 inches wide and 60 inches deep.
He was given away by his hair sticking out of the grating and then he and the victim made eye contact. We wonder what went through her mind as she saw this twenty-eight-year-old man lying in the drain with his phone.
Well, at least he wasn't wearing a clown costume. Now that would have been scary. "Want your boat, Georgie?"