Ayaka Miyoshi strips off for incredible Anan magazine lingerie shoot
Ayaka Miyoshi is undoubtedly one of the most beautiful actresses and models popular in Japan right now but, with some exceptions, she is rarely seen in overtly sensual or sexy shoots. For the most part, she keeps her clothes on and has settled for a more mainstream appeal.
That has all changed with her jaw-dropping appearance in the September 9 issue of Anan, confirming the magazine's reputation for enhancing models' careers with provocative shoots.
The shoot puts to shame the spreads you find in the tabloids and even gravure magazines like Weekly Playboy. It's what you might expect an AV idol or gradol to do. Clad in expensive and revealing lingerie (and garters!), the shoot reveals that 24-year-old Ayaka Miyoshi has a decent bust and that her thighs are quite something when she is standing in a certain pose and clothed (barely) in amazing underwear. She even does the tebura "hand bra" pose that has become a staple. And now we also know that her butt is pretty pert and her stomach is perfectly toned. Wow. Just wow.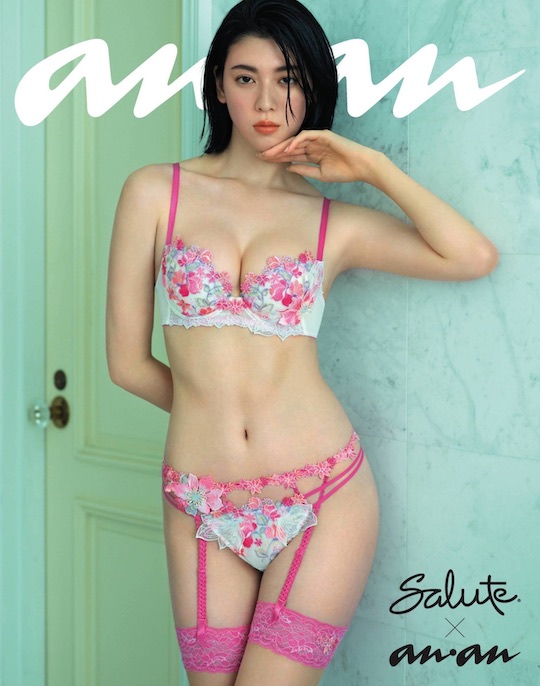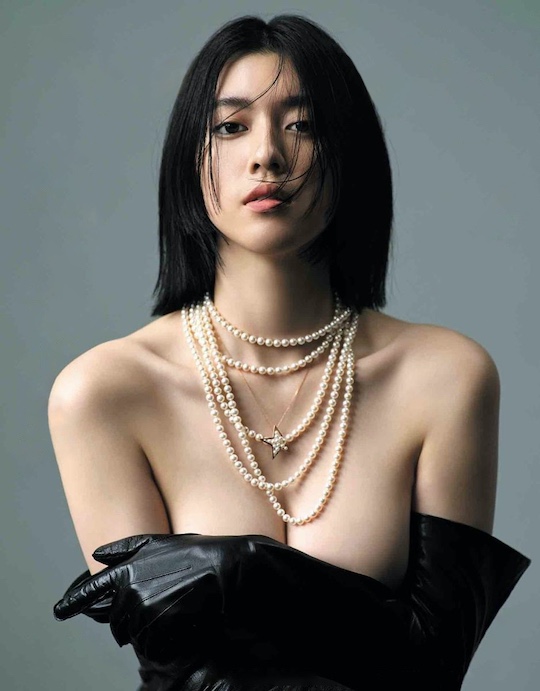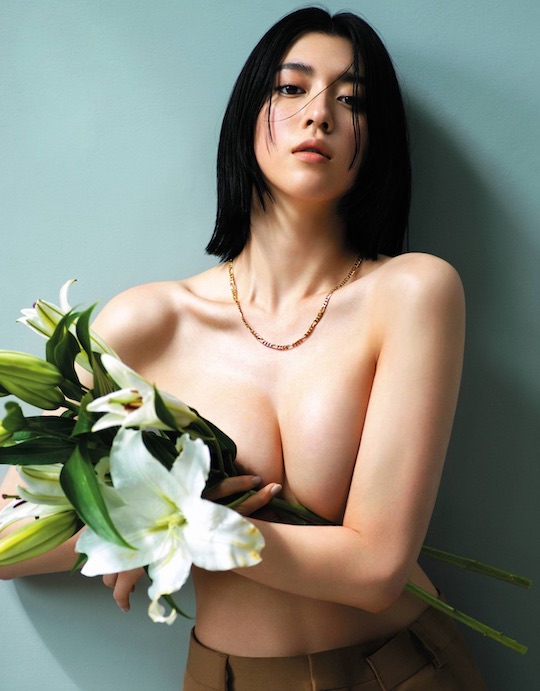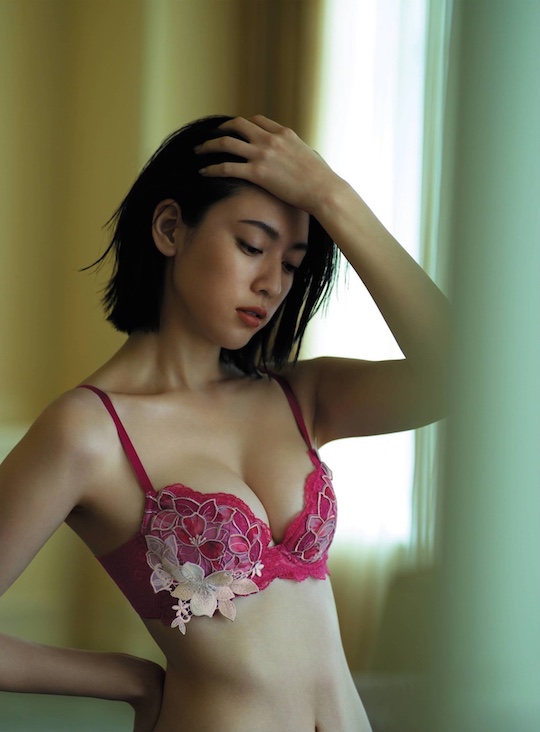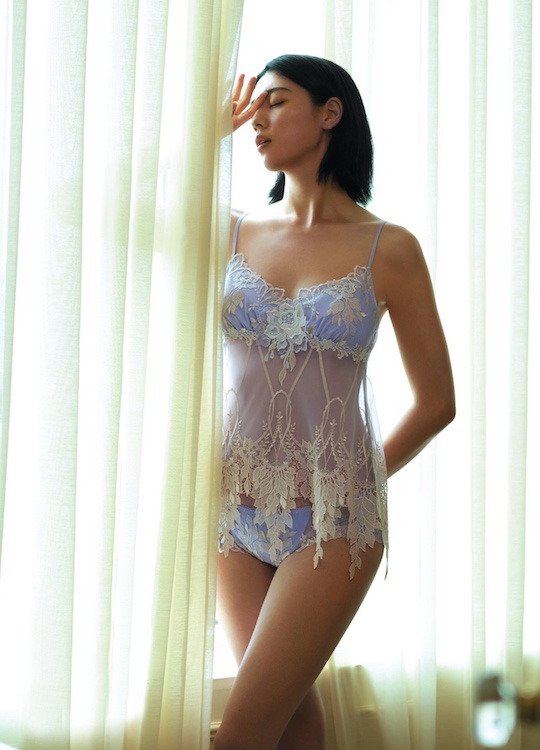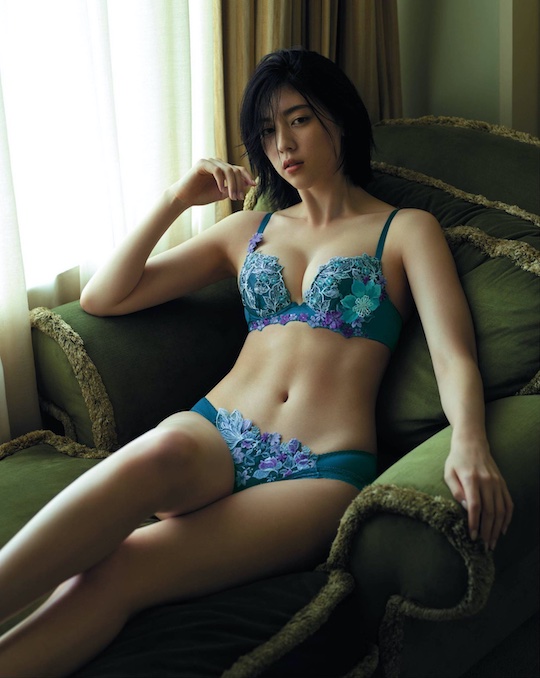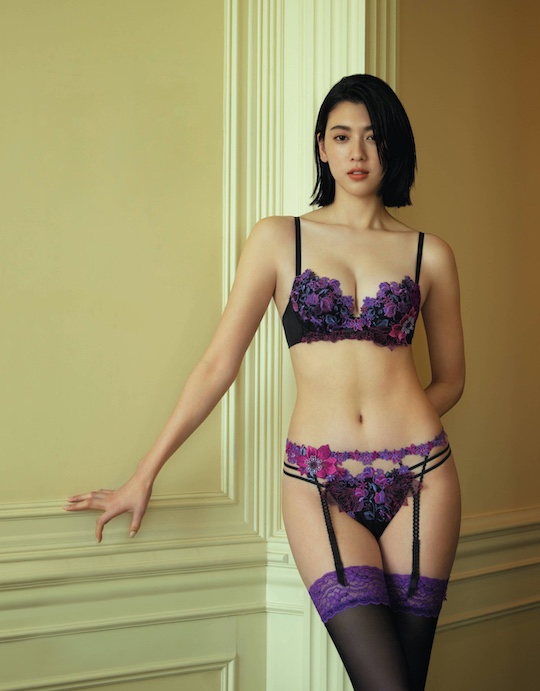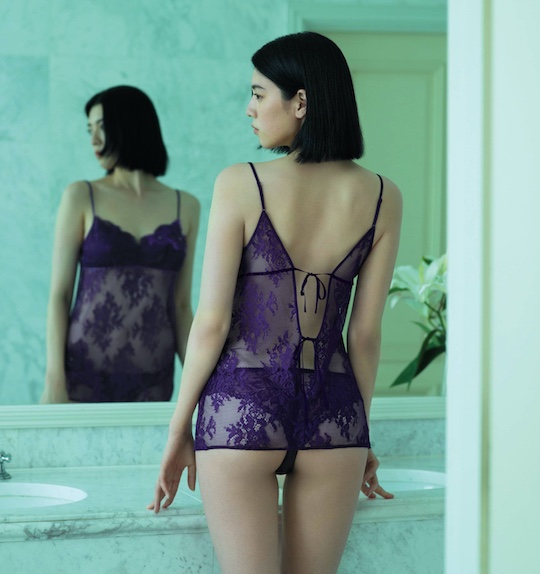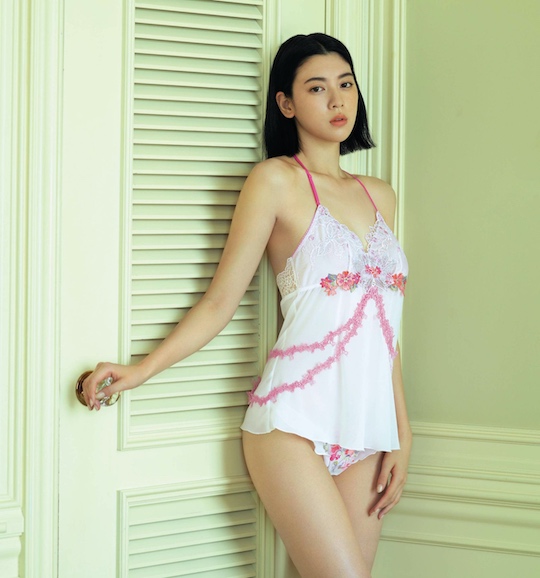 Miyoshi has a high profile these days, frequently appearing on television and recently landed a major lead role in a movie (in which she flashed her panties). Incidentally, her boyfriend was the late Haruma Miura.
The cover shoot is causing a real stir and we expect it to boost Anan's sales considerably — a tactic it has often employed for these types of shoots, establishing a kind of "Anan culture" and helping the women who participate in transforming their image or boosting their career.
Though it has featured the likes of gradol Fumika Baba, which Miyoshi's shoot partly recalls, Anan is particularly known for "upgrading" a popular model, actress, or female celebrity into a full-blown sex symbol through its sophisticated photo shoots. Past examples include Ryoko Yonekura, Minami Tanaka, Rino Sashihara, Yui Ichikawa, Nanao, Yuki Kashiwagi, and Maomi Yuuki. What is intriguing about all this is that Anan is aimed at female readers.