Yuki Kashiwagi goes sexy for Anan magazine
Anan magazine, the ladies' fashion monthly with a liking for nude or sexy shots of famous girls, has gone after another AKB48 member for its latest publicity-seeking cover feature.
After rather lovely revealing shoots with Haruna Kojima and Yuko Oshima, it has now chosen Yuki Kashiwagi, the 21-year old AKB48 singer and model who has oft stood in the shadow of the limelight enjoyed by the other main members of the Akihabara-based idol army.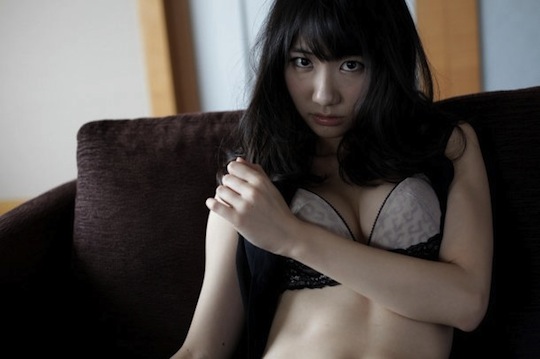 She is the fifth member to appear in Anan, perhaps indicating more mainstream fame awaits Yuki.
The seven-page shoot took place at a hotel and, though no stranger to bikini Gravure idol shoots, shows a more sensually attractive side to Yuki.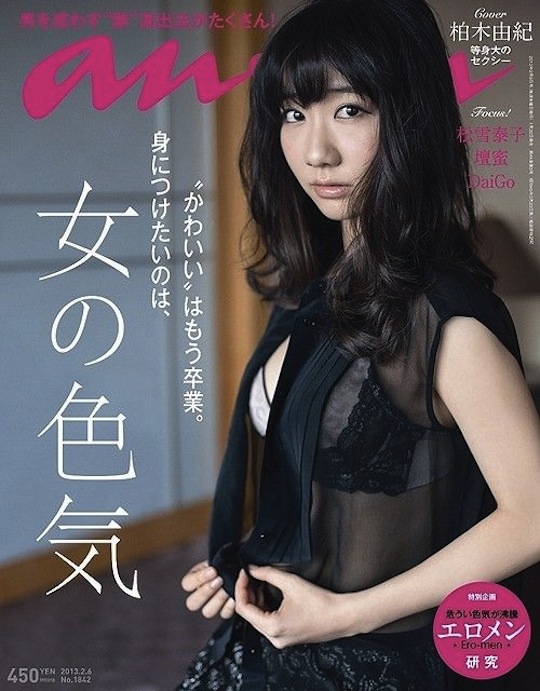 Other famous models to go semi-nude for Anan include Maomi Yuuki.