Meet Yui Tomita, Japanese college girl turned adult video star
After the positive response to our post last week on the hotly anticipated adult video debut of Saika Kawakita, we decided to take a look at another stunning new addition to the pantheon of Japanese porn.
Yui Tomita is apparently (all right, the marketing bods don't always tell the truth) an actual college girl who has just released her first AV this month from Moodyz.
The 149-minute title (MIDF00036) is directed by Michiru Arashiyama and is out on the Moodyz Fresh label.
A slender body, pristine looks, and the ability to squirt immense fountains of shiofuki when she's aroused enough with the help of a denma massager vibrator. Are these assets that will take her far in porn or what?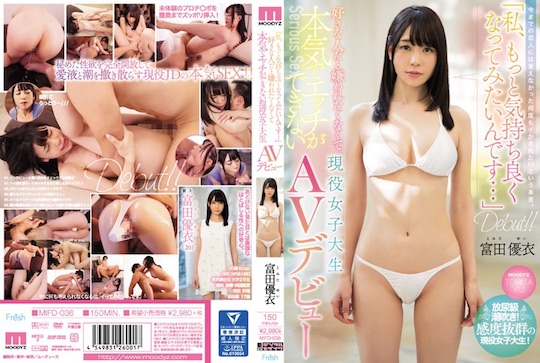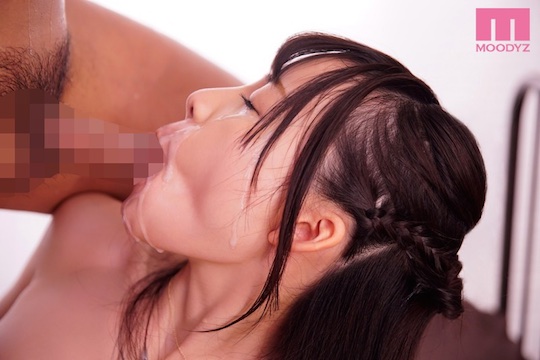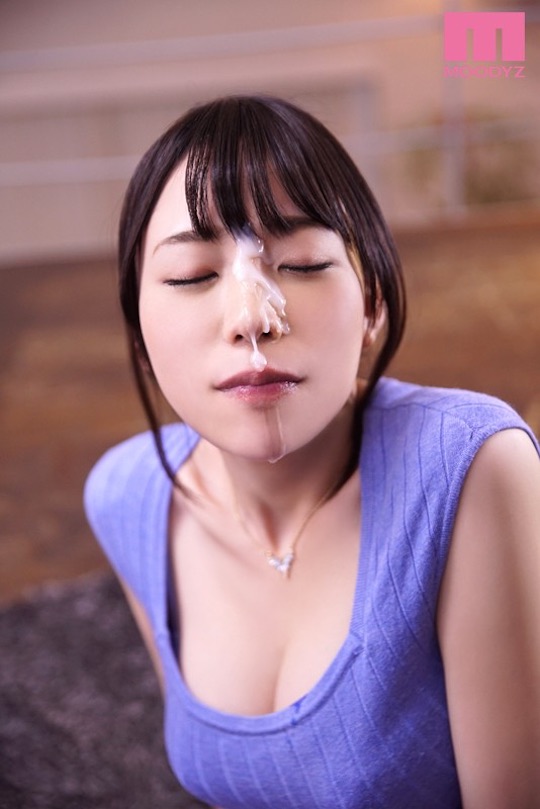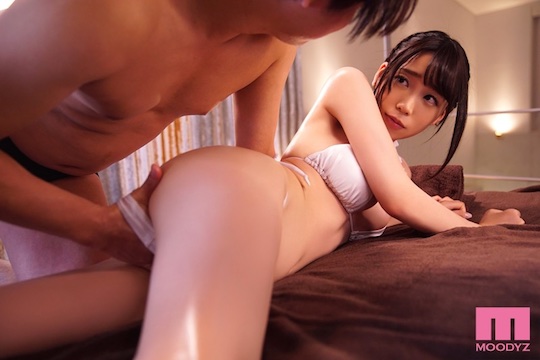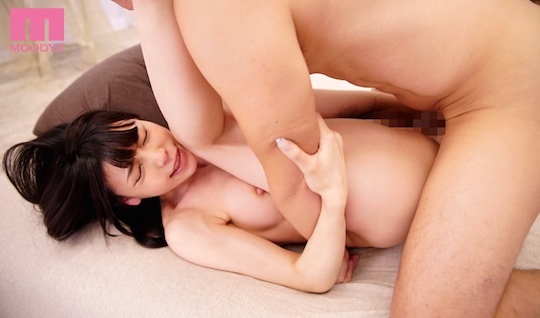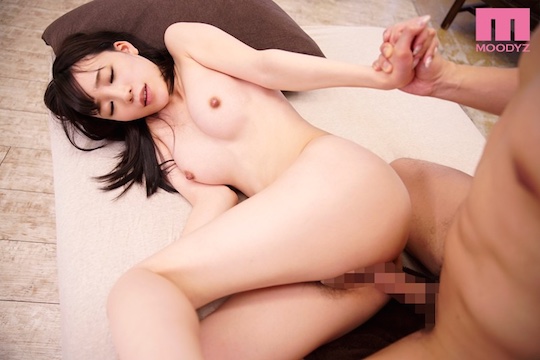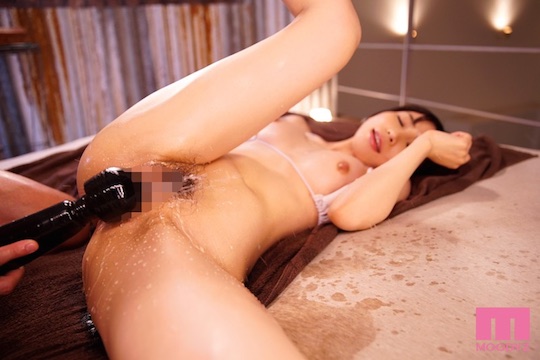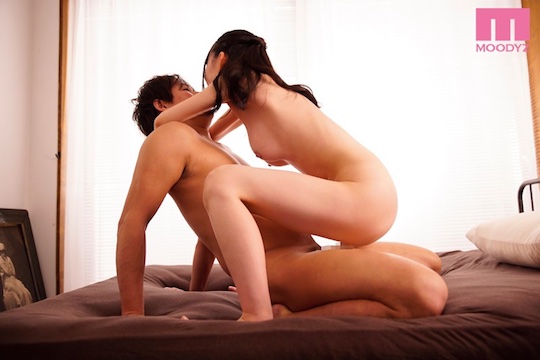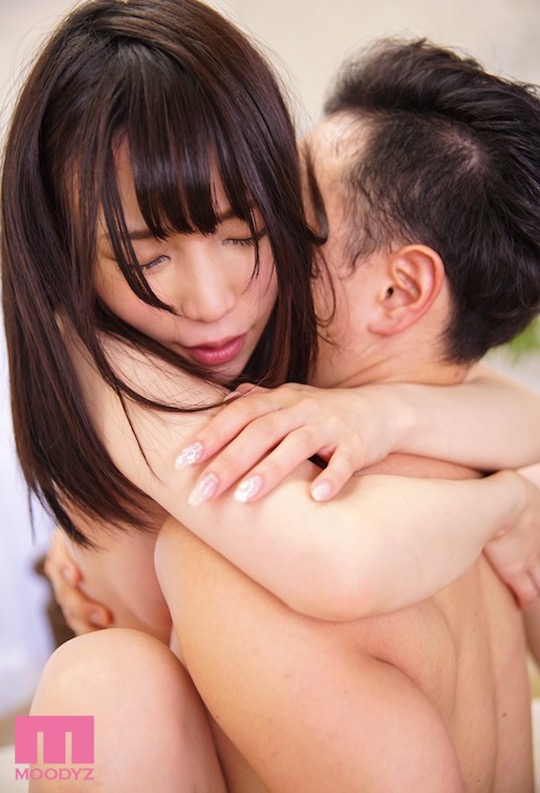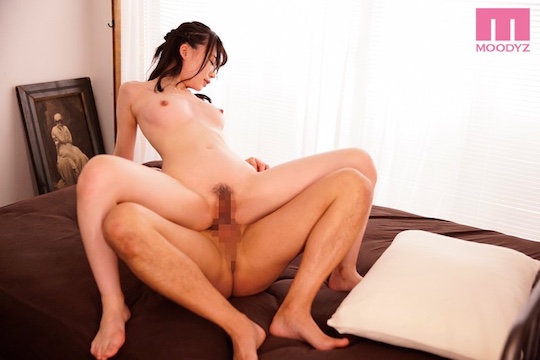 Yui Tomita has momentum behind her, it seems, or at least the faith of the porn powers that be, since her second AV title — a nakadashi cream pie special — is already slated for a release at the end of this month from Honnaka.