Written by: Tadashi Anahori on May 13, 2011 at 2:51 pm | In
Erotic Japan Blog
|
Discuss »
Based on a 17th century classic of Chinese erotic literature, 'The Carnal Prayer Mat', Hong Kong director Christopher Sun Lap Key's '3D Sex And Zen: Extreme Ecstasy' has been making waves with its boast of being the World's 1st 3D Porn Movie, and has set its Japanese AV idol stars on the path to worldwide recognition.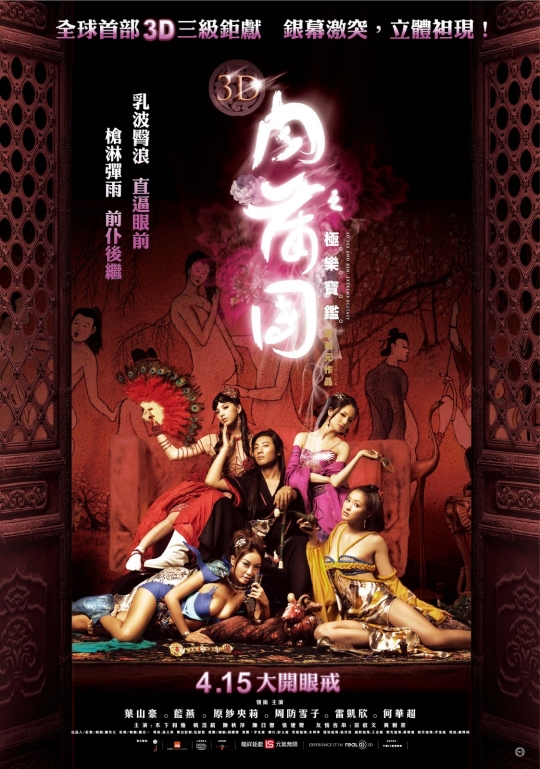 As things stood, the scintillating Yukiko Suo and equally foxy Saori Hara weren't exactly in need of a CV boost – the former having featured in such raunchy mini-masterpieces as 'Make Love at School', 'Sweet Smile and Cherryboys' and 'Double Cast Fuck 10-Year Anniversary' (also featuring the divine Miku Ohashi), and the latter, a quarter-German beauty whose rise to stardom at SOD has been nothing short of meteoric, having been crowned Best Actress at the Sky PerfecTV! Adult Broadcasting Awards 2010 (succeeding the not-unsexy Kirara Asuka, one of this writer's all-time favorite girls). Still, with this benchmark skin-flick under their belts these pretty young things (both born in 1988) will undoubtedly see an increase in demand for their unique on-screen talents.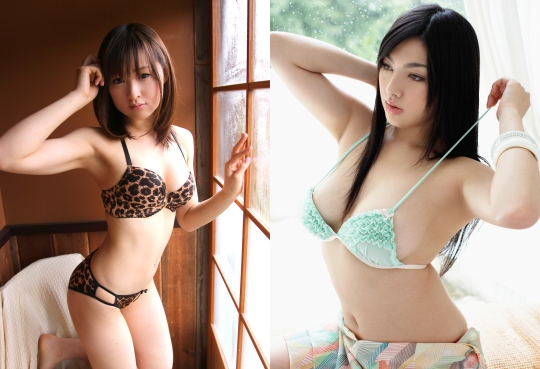 With these saucy ladies sure to be featuring on our monitors a great deal more in the not-too-distant future, we can only hope that '3D Sex And Zen: Extreme Ecstasy' will not be their final foray into the world of 3D filmmaking. In the meantime, why not treat yourself to the next best thing to actual 3D idols – that is to say, true-to-life molds of their naughty bits courtesy of the good folks at Kanojo Toys.

Tags: AV Idol, JAV, Saori Hara, Yukiko Suo
Category: Erotic Japan Blog
Other categories: Hands-on Reports, Product Releases
No Comments yet »
RSS feed for comments on this post. TrackBack URI
Leave a comment
Presented by Tokyo Kinky