Watch Mitsu Dan have sex in a love hotel doggy style
These days, the delightfully curvy Mitsu Dan is pretty mainstream and often appears on regular TV shows and commercials.
However, we still vividly remember the bad old days when she first burst on to the scene with some wild soft-core BDSM porn like Be My Slave (2012) that revealed pretty everything she had to offer except her pussy. And if she were so inclined to see that, she obliged with hair nude full frontals. Her more recent erotic shoots have been alluring yet not very graphic.
Let's get nostalgic about the sexier version of Mitsu Dan for a few moments by revisiting a late-night TV show she was in back in 2014.
Japanese TV is a very tame affair 99% of the time, though some of the shows broadcast at strange hours of the night can be a bit raunchier. OK, this isn't HBO stuff (neither in terms of quality nor explicitness), but beggars can't be choosers.
This scene from Arasa-chan Mushusei (Around 30 Uncensored) on TV Tokyo shows comely jukujo thirty-something Mitsu Dan having sex with a lucky man in a love hotel. Naturally they try out a range of positions, including the classic bakku, as they say in Japanese — doggy style.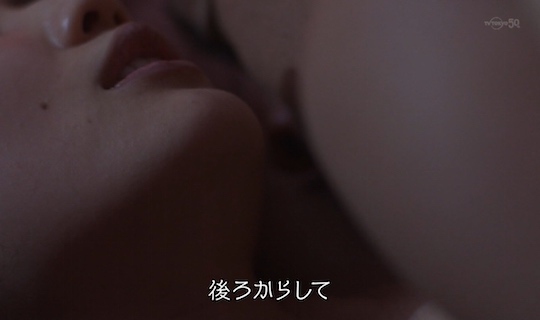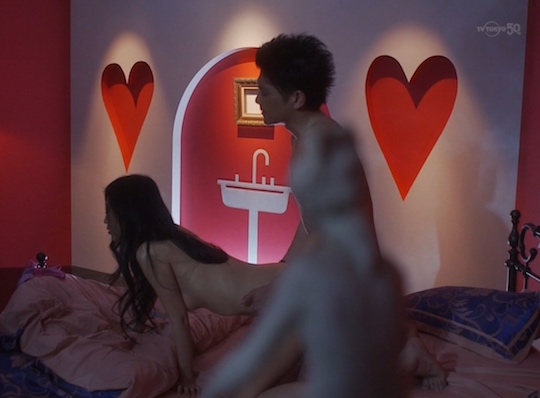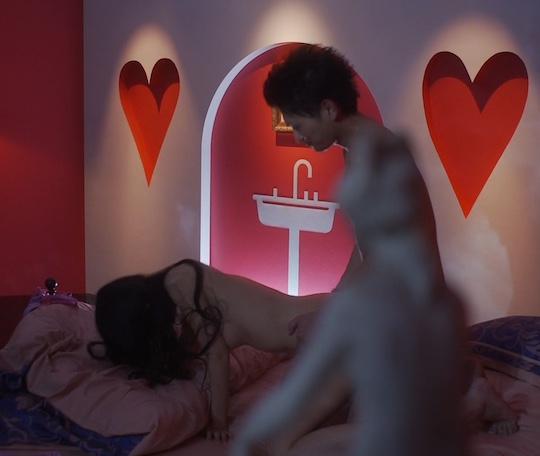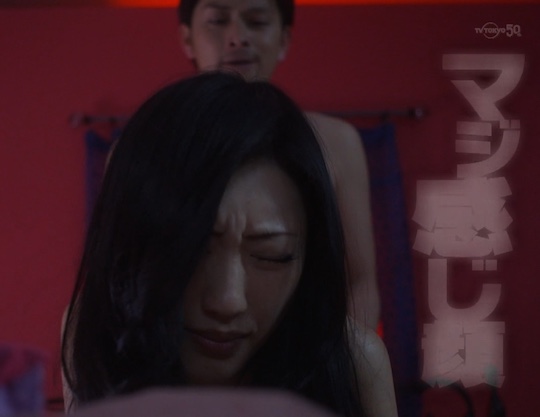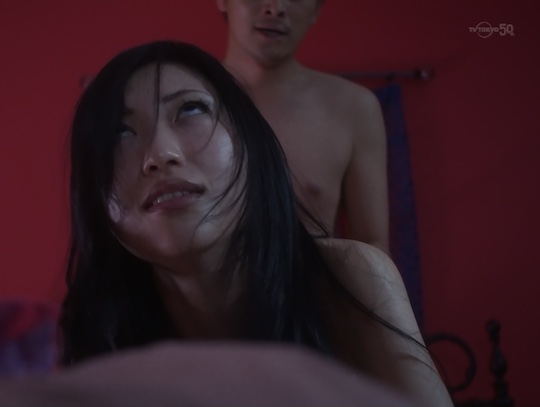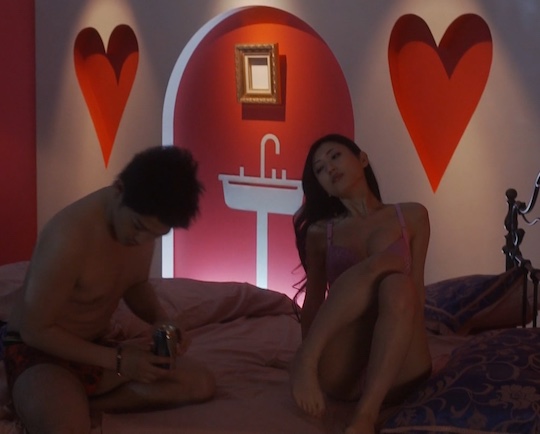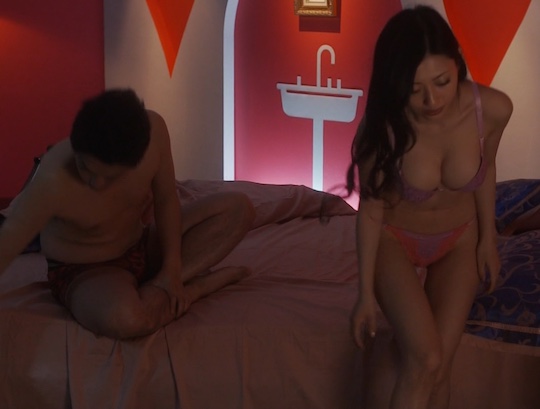 All right, you don't get to see anything per se (hardly living up to the expectations engendered by the "Uncensored" title), but we're pretty sure your imaginations can fill in the gaps. You get to see, possibly, what Mitsu Dan's face looks like while a cock is being rammed into her from behind.
In the drama, Dan is meant to be 30 years old, though she was already older by this point. The show was based on a manga by the ex-porn star and now manga-ka Nayuka Mine, who is ravishing in her own right.
Dan's previous sex scenes include in films like Sweet Whip.