A visit to Vivi, a Kabukicho girls' bar with Japanese AV porn stars
There are more than a few bars and hostess clubs where you can have your drinks poured for you by AV actresses. There is also a new bar in Kabukicho by Weekly Playboy, where patrons are served by famous gravure idols.
But until now there hasn't been a bar directly operated by an AV production company. In March, that all changed when a well-known AV maker opened a small girls' bar in Kabukicho.
For the uninitiated, a girls' bar is a kind of cheap hostess club, where there is a modest cover charge and the drinks are a bit more expensive than usual.
Nikkan Spa recently paid a visit to Vivi, where the lucky reporter was served by three AV porn stars: Sena Maikawa, Reno Aihara, and Reina Omori.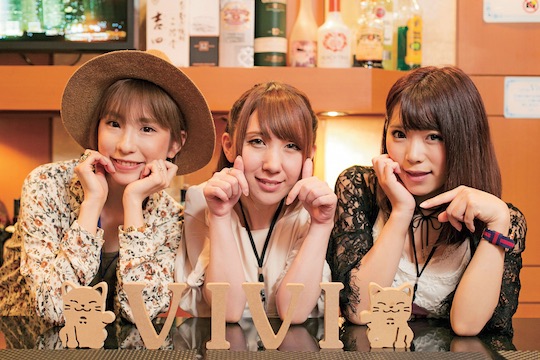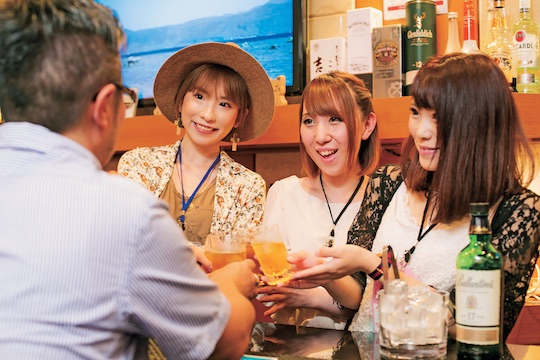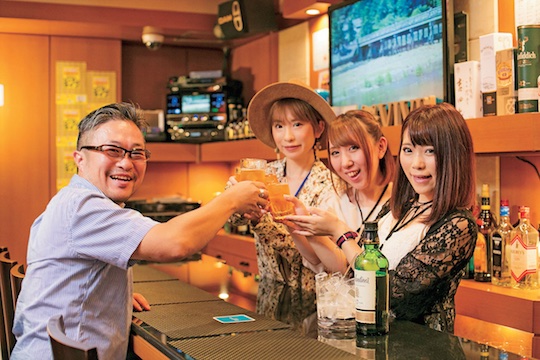 At Vivi, the drinks menu starts from ¥800, though you can also enjoy all-you-can-drink for an hour for just ¥4,000 (sales tax at 8% and service at 10% not included). It's a pretty cheap way to hang out with porn stars.
Unfortunately the Vivi website doesn't seem to list who is serving drinks at the moment, but the bar's Twitter account does appear to give an indication of the actresses if you can read Japanese.
Given the setting and modest prices, though, don't expect Maria Ozawa or a top star to be behind the counter. But you never know, you might just recognize the lady pouring your beer from that clip you watched the night before!