Written by: Tadashi Anahori on February 17, 2012 at 12:14 am | In
Product Releases
|
Discuss (1) »
It seems that unusual vibrators that look like character or mascot toys are all the rage in Japan these days. After introducing the Lovely Loveman earlier this week, now we find this new ToysBoys waterproof vibe.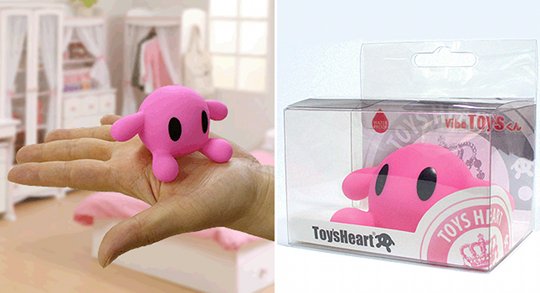 It is based on the Toys-kun mascot character for Toys Heart, one of Japan's biggest adult toy companies, to celebrate some sort of anniversary.
You can pop it on your shelf or bath and everyone will just think it's another wacky Japanese toy. But actually, press the button underneath and it will start buzzing like crazy. The arms, and bulbous head, make for a very unique vibrator, and whole new sensations created by maneuvering the special shaped legs.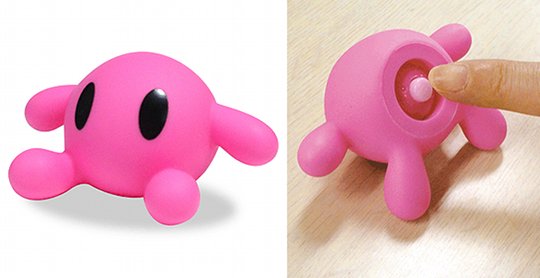 It's no secret that Japan loves mascots. Everywhere you turn there's some sort of colorful official character promoting an organization of some sort. The Japanese also like sex so it's no surprise that this kinky world will sometimes merge with the innocent one!
Some have even been prone to chikan-style groping or almost near rape!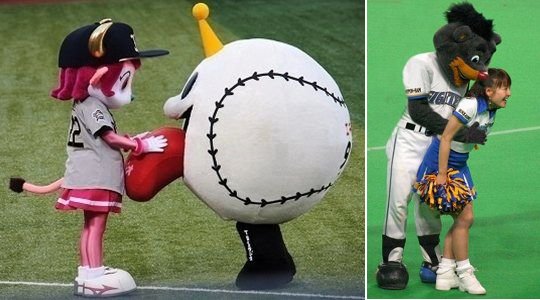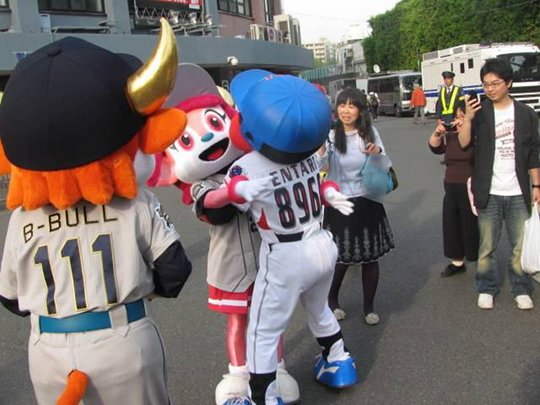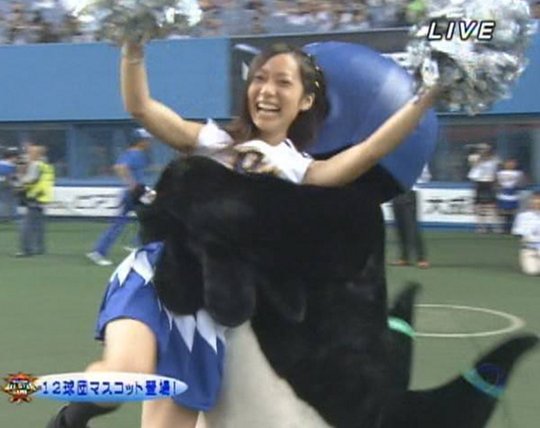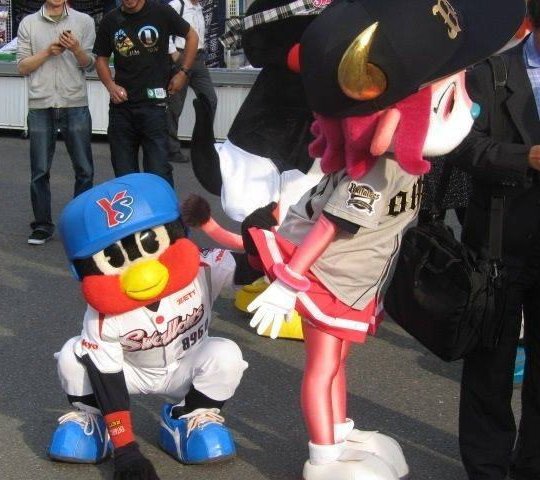 Tags: chikan, Vibrators
Category: Product Releases
Other categories: Erotic Japan Blog, Hands-on Reports
1 Comment »
RSS feed for comments on this post. TrackBack URI
[...] as we know, there are plenty of mascots who like to grope girls [...]

Pingback by Tokyo Kinky – Sex and Erotic in Japan » Japan's Phallic Mascot Characters — May 22, 2012 #
Leave a comment
Presented by Tokyo Kinky