Eight top Japanese porn stars invite us to their naked banquet
Recently we've been admiring a nice trend for weekly magazines in Japan to produce fantastic photo shoots featuring a host of stars showing off their naked bodies.
We saw it in the 51 naked porn stars in Weekly Playboy and then 50 semi-naked gravure idols last year. More recently we also blogged about the great "threesome" shoot with former music idol Yua Mikami, ex-gravure idol Shoko Takahashi/Takasaki, and Mana Sakura.
Mikami is back in this new shoot, which is a naked "feast" also starring Kirara Asuka, An Tsujimoto, Miharu Usa, Riku Minato, Moe Amatsuka, Arina Hashimoto and Minami Kojima… which is more AV stars than you could probably ever fit in your fantasies. Too much of a good thing? Not in a million years.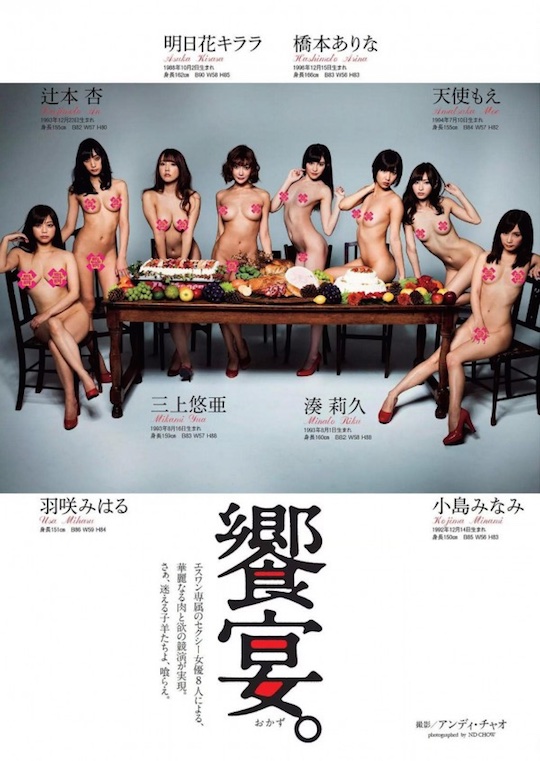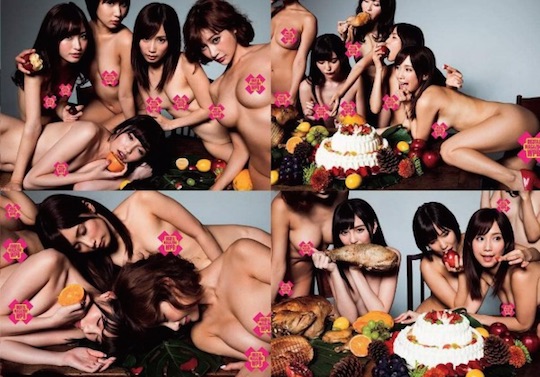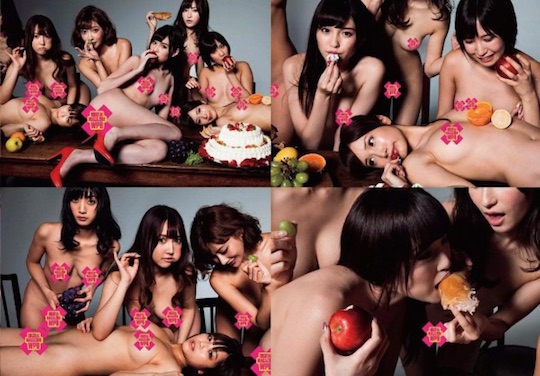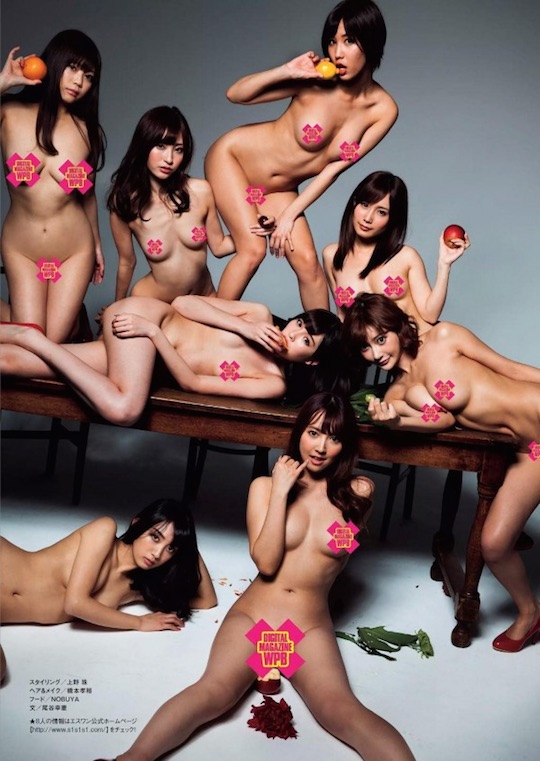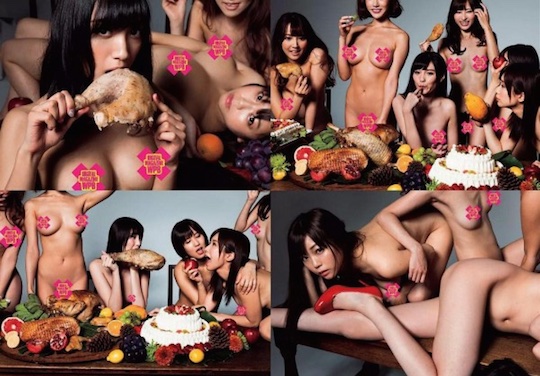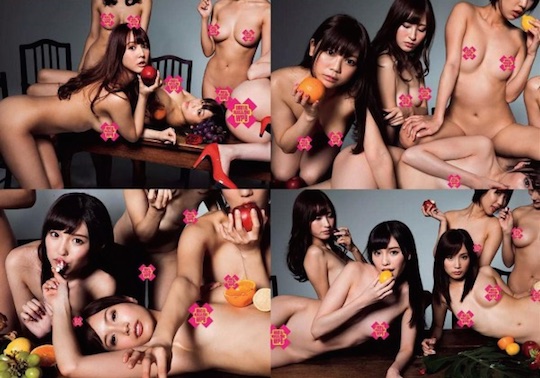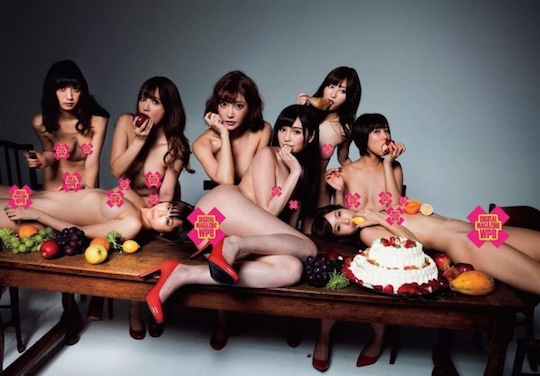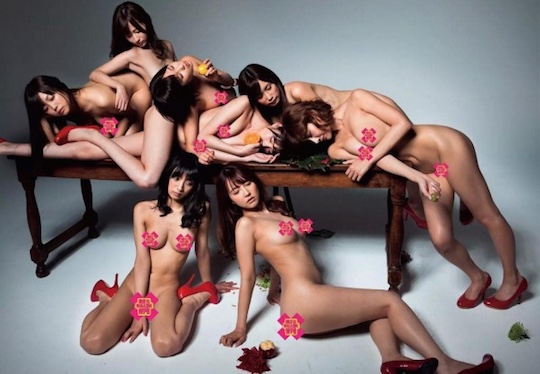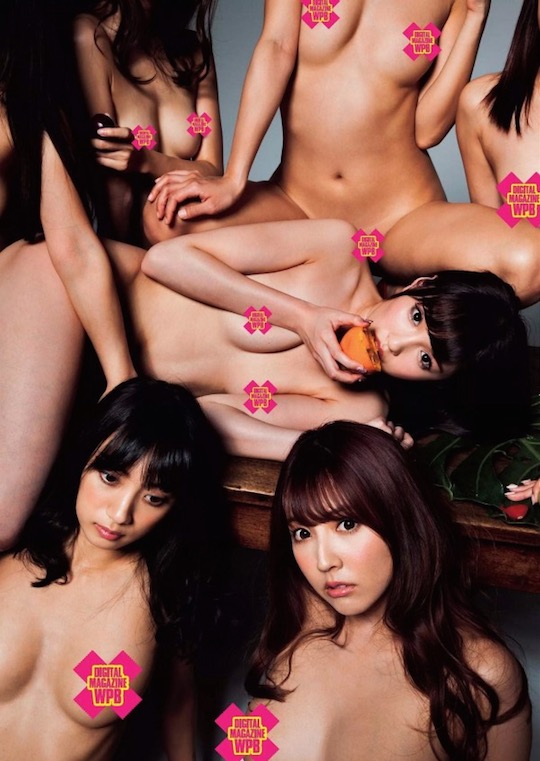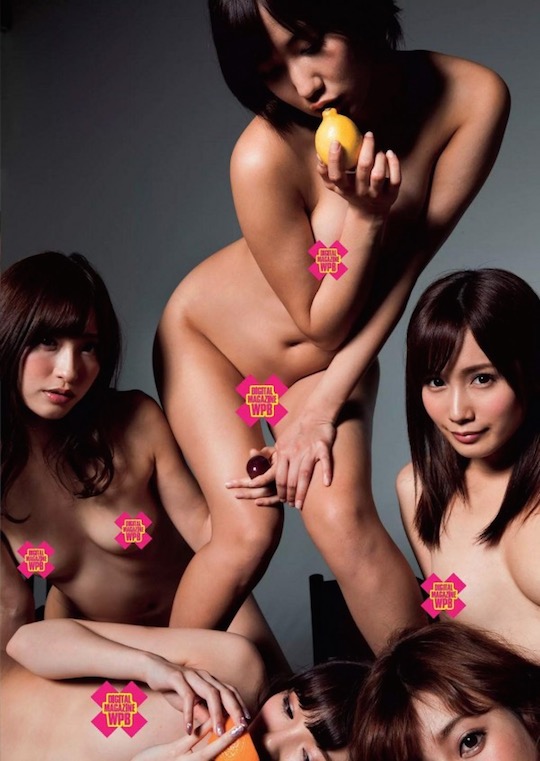 Feeling hungry now?
The inclusion of Mikami (formerly Momona Kito of SKE4) in this lineup only further cements her place among the top echelon on big-name JAV stars.
Unfortunately, as is typical for these print magazines, the actual nudity — even nipples — is censored but you still get a very nice view of their flesh on display.