Fans of nude selfies beware: Tokyo plans to make requesting them illegal
We all love nude selfies. Regular readers will know how we have documented the wonders of the ladies in Japan who love to put their bodies out there for all the world to enjoy.
But this may be coming to an end.
The Asahi Shimbun reports that "nude selfies" are being targeted by "online perverts", so the Tokyo government is keen to criminalize them.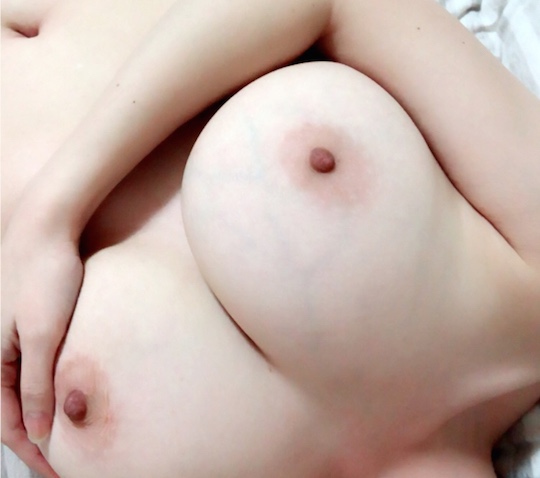 Anyone who "requests" a nude selfie may be punished by a new regulation under consideration by Tokyo officials.
In a bid to stop a perceived rise in teenagers sending such lewd self-portraits, the Tokyo metropolitan government said Feb. 10 that it plans to outlaw indecent solicitations.

"We believe minors will consider consulting an adult when they are asked to send nude images if they are aware that such a request is illegal," a senior Tokyo police official said.

More than half of the 376 victims reported nationwide in 2015 were junior high school students while 40 percent were in high school, according to the National Police Agency.

Statistics from the first six months of 2016 showed the total was already running at 239 victims, compared with 207 for all of 2012.

Tokyo metropolitan government officials plan to start discussions this month and a draft regulation is hoped for by the summer, which will likely be a revision of an ordinance regarding youths.

If such a revision is passed, it would be the first ordinance in Japan barring such solicitations.

The majority of the images were sent at the request of people the victims met online. The victims had no real-life acquaintance in 80 percent of the cases.

The metropolitan government believes the spread of Internet use among young people is a contributing factor behind the trend.

As there are currently no restrictions on asking for nude images, most of these incidents are pursued as criminal cases under child pornography laws or blackmailing when the requester threatens to harm the victim if they do not send such photos, the senior Tokyo police official said.

As most minors find it hard to talk to adults about such incidents, victims often seek police assistance after being blackmailed for some time.
Obviously there is a fine line between online fun and exchanging nude selfies with a partner or potential partner, and cyberstalking and breaching child pornography laws.
But we don't think there should be an outright ban on asking someone to send a nude selfie. Surely it will also have a negative effect on online dating and so on.
It's not the first time that Tokyo has attempted to preempt the national government with tougher laws on a growing issue. Remember the "nonexistent youth" bill in 2010 that was meant to restrict the sexual depiction of 2D characters who appeared to be under 18 years old? Massively opposed by the manga community, the bill was eventually rejected.
This new proposal may not even get beyond the idea phase and presuming it does, it will surely be heavily debated and amended before it can be realistically implemented.