Tokyo Metropolitan Assembly moves to ban "JK business" (schoolgirl-dating services)
Bad news if you are into "JK business", the new style of enjo kosai (compensated dating) where you go on "dates" with schoolgirls that end in a sexual encounter. The days of casually walking into a JK business venue and getting an appointment with a teenager are possibly numbered.
These services are often euphemistically called "osanpo" (walks), though they may also be in the form of "massages" or "soine" (snuggling up together in bed), or as conversations in a "cafe" or even sessions where the customer takes photos of the girl schoolgirl in swimwear. ("JK" stands for "joshi-kosei", or female high school student.)
By using these names — as opposed to, say, "girls' bar" — the services have circumvented rules against employing minors for such roles. Sexual services are usually provided as an unofficial "extra" option on the menu, though it should be pointed out that not all users of these services want or get sex.
While police and authorities have been cracking down on JK business establishments and services for some time against a backdrop of intense media interest (including from overseas) in the subject, a new ordinance bill aims to punish businesses.
The bill is being presented to the Tokyo Metropolitan Assembly to ban girls aged 17 or younger from engaging in "intimate" services. It will also allow the police to conduct on-site inspections more easily.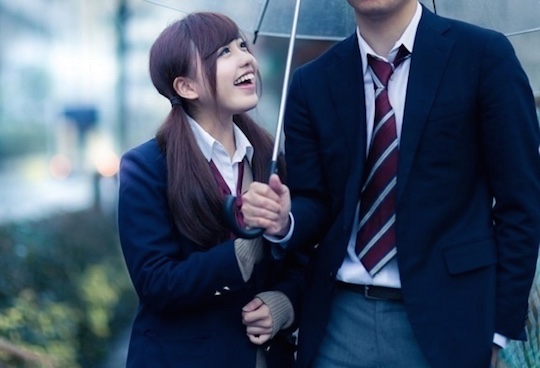 Surprisingly, it is the first such regulation of its kind in Japan. It will be submitted to the assembly in February and if enacted, will go into force from July 1st. (Aichi Prefecture previously passed a 2015 ordinance that put pressure on local JK businesses.)
In Tokyo, which has a large number of JK businesses in areas like Akihabara, operators will have to report to the Tokyo Metropolitan Public Safety Commission about the services they provide. JK businesses will also have to supply lists of employees and their ages (presumably this can be verified), plus there will be restrictions on operating and advertising near schools and hospitals.
Perhaps most significantly, the new ordinance will carry a penalty of imprisonment for up to one year or a ¥1 million fine.
So does this mean the death knell of JK businesses? In the long term, perhaps. In the short time, it will likely lead to a spurt of "fake" JK businesses, where the girls are actually aged 18 or 19 but made to look younger, or it will lead to more secretive and expensive services that may be even more dangerous for the schoolgirls who get involved.