Written by: Kazuki Kintama on December 21, 2010 at 5:42 pm | In
Erotic Japan Blog
|
Discuss »
Nico Nico video fan favorite Eririka Kataoka has upped the stakes of her popular live web shows and danced fully nude, covering only her most delicate parts.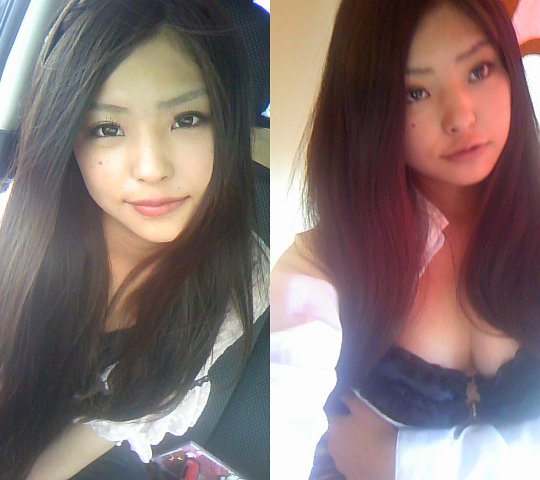 J Cast reports that during a live web cast Eririka said she would dance naked and did so for a short while while her loyal viewers commented feverishly. After her dance was done she dashed off camera and her webcast was over. As something so rare wouldn't be put to waste for just a few hundred viewers, someone recorded the web cast and put her 2 minute dance to clean music and had many of the viewers comments flying across the screen as she tried (in vain) to cover herself up.
The reedited video was posted on Nico Nico Douga for a short while but soon removed. Thanks to the perverts of the internet, we are able to show you the edit of the edit that has made its way to youtube. Obviously fully covered for YouTube standards, but quite good for what it is. Now if I could only get my hands on that original. Anyone? Anyone?
Update: YouTube took the video down so here is an older video. A little tamer but you get the idea:


Tags: Eririka Katagiri, idols
Category: Erotic Japan Blog
Other categories: Hands-on Reports, Product Releases
No Comments yet »
RSS feed for comments on this post. TrackBack URI
Leave a comment
Presented by Tokyo Kinky